Elgin Dentist Presents New Website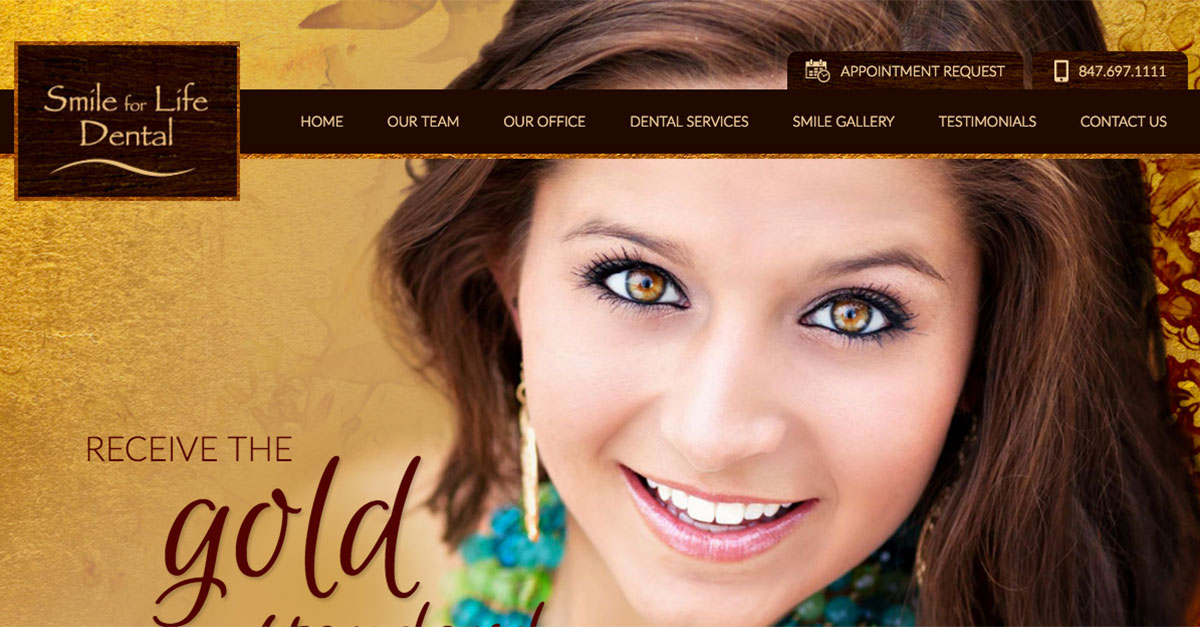 Dr. Dean Lodding with Smile for Life Dental unveils an updated design to the practice's website, which combines features like before-and-after patient photos, comprehensive testimonials, and detailed information on an array of dental procedures.
Elgin, Illinois — Dean Lodding, DDS, a cosmetic and restorative dentist in Elgin, is launching a new, upgraded website to better illustrate the exceptional dental services he offers. Dr. Lodding teamed with Rosemont Media, a San Diego-based website marketing company, to deliver a comprehensive website that serves as a thorough educational resource for individuals who are searching for information on advanced dental treatments. The website features a color scheme reflective of the office's atmosphere, a video gallery focused on patient education, and detailed descriptions of treatments such as teeth whitening, porcelain veneers, Invisalign®, and other cosmetic and general dentistry options.
Some of the initial steps involved in the creation of the site were to establish efficient and effective usability for viewers. To achieve this, the functionality was made to be accessible and easily readable on various digital platforms, including cell phones, tablets, laptops, and desktop computers. The responsive website also presents a modern design that Dr. Lodding hopes will captivate people in the Elgin area and beyond. He believes the upgraded site reflects the commitment he has to providing each individual with an exceptional level of service.
In addition to descriptions of the many dental procedures offered at Smile for Life Dental, individuals can find information on the practice's state-of-the-art technology and unique services, such as oral DNA testing, that set Dr. Lodding's office apart. The website also describes Dr. Lodding's extensive knowledge of the mouth-body health link and his commitment to helping patients understand the effect of oral health on their overall health.
For Dr. Lodding and the Smile for Life Dental team, the website relaunch offers an exciting platform to showcase modern solutions to dental concerns facing Fox Valley area patients. Ultimately, the practice hopes to build new patient relationships, while maintaining the loyalty that Dr. Lodding has received for the past few generations.
About Dean Lodding, DDS
Dr. Dean Lodding at Smile for Life Dental received his dental degree from the University of Illinois College of Dentists in 1980. The following year he began his private practice, Smile for Life Dental, in Fox Valley. Since then he has been dedicated to providing patients with healthy and beautiful smiles. Dr. Lodding has received the President Award from the American Academy for Oral Systemic Health for his dedication to education on the mouth-body health connection. As a popular national and international speaker, many individuals reach out to him for his comprehensive knowledge of cosmetic dentistry and practice management. Dr. Lodding has served on the board for The Community Crisis Center. He has also published many articles on topics related to cosmetic dentistry. Dr. Lodding is available for interview upon request.
For more information about Smile for Life Dental, please visit drdeanlodding.com or facebook.com/SMILEFORLIFEDENTAL.