Los Algodones Cosmetic Dentist Unveils New Website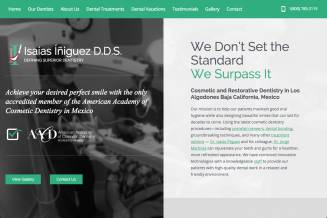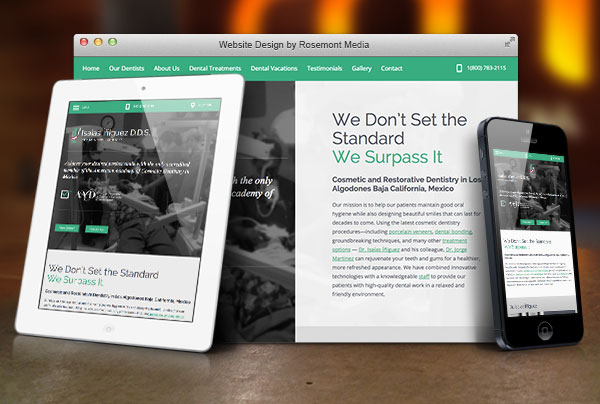 Dr. Isaías Íñiguez, the only dentist in Mexico accredited by the American Academy of Cosmetic Dentistry, launches a new, responsive website designed to serve as a comprehensive dental care resource.
Los Algodones, Mexico – Dr. Isaías Íñiguez, a cosmetic dentist in Los Algodones and the Yuma, Arizona area, is opening the virtual doors on a state-of-the-art new website designed to provide comprehensive information on the cosmetic, general, and restorative dentistry options at his practice. Dr. Íñiguez says the site can ultimately help individuals researching their dental care options find thorough descriptions on a range of advanced procedures.
Dr. Íñiguez's new website has been created utilizing a responsive website design, which makes it easy to read and navigate on virtually all media platforms, including smartphones, laptops, desktop computers, and tablets. The design technology allows the site to conform to larger or smaller screens without sacrificing depth of content or making the viewer continuously pinch and swipe in order to see it clearly. In addition to detailed biographies of Dr. Íñiguez and his dental team, the site provides information on treatments such as:
The site also includes descriptions of sedation dentistry techniques available at the practice, a before-and-after photo gallery, and tips for patients who are planning dental vacations to the Los Algodones, Baja California area.
Developed in collaboration with Rosemont Media, a dental marketing firm based in San Diego, the website offers individuals considering dental treatment a comprehensive look at what they can expect at the practice. Dr. Íñiguez says he hopes the site will help people learn about the practice's commitment to providing the highest-quality care possible and to offering advanced options that can enhance both the health and appearance of one's teeth and gums.
About Isaías Íñiguez, DDS
Dr. Isaías Íñiguez has been in practice for more than 30 years and holds the distinction of being the first Latin American dentist accredited by the American Academy of Cosmetic Dentistry. To this day, Dr. Íñiguez is the only AACD accredited member with a practice in Mexico. He is a member of the Association Dental Mexicana, the American Dental Association, the California Dental Association, and other organizations. Dr. Íñiguez and his colleagues, Dr. Jorge Martinez, Dr. Laiza Íñiguez Smith, and Dr. Javier Ramirez, offer a full range of dental procedures for patients looking to maintain their oral health and correct cosmetic or functional dental issues. Dr. Íñiguez is available for interview upon request.