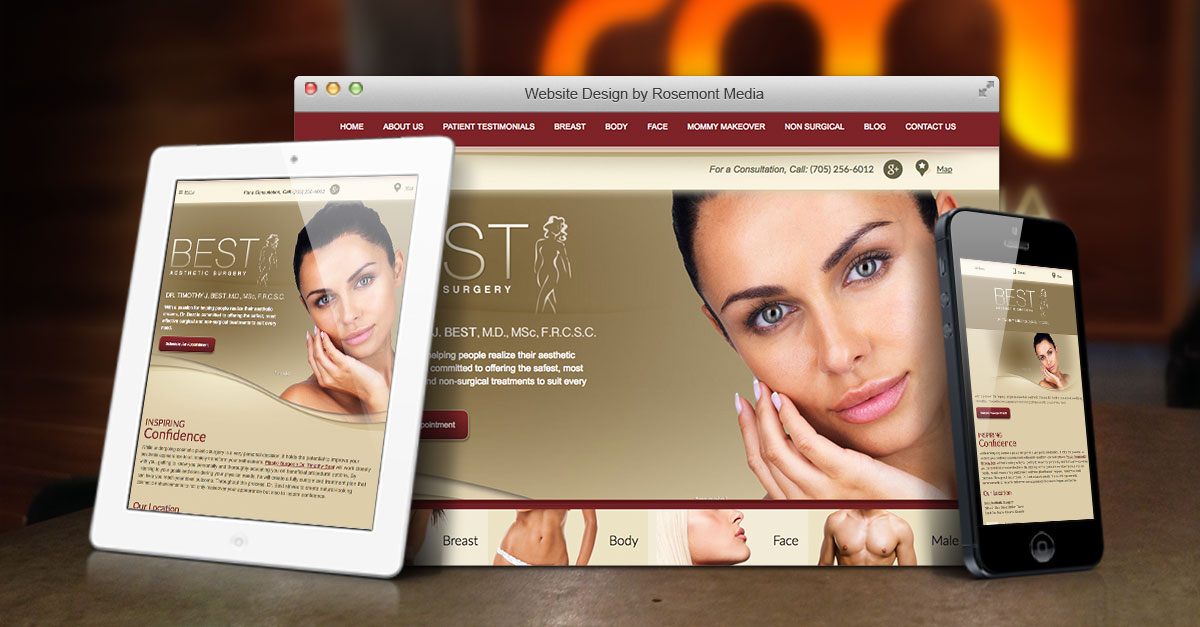 Project Details:
Launch Date:
April 2016
Page Count:
30
Services Overview:
Custom Responsive Design, SEO, CMS, Custom Content and Blog
Compatibility:
Desktop, Tablet, Phone
Visit Website:
Categories:
Dr. Timothy Best teamed up with Rosemont Media to create a new website design for his practice Best Aesthetic Surgery. The website features warm and inviting colors to reflect the nature of the practice, as well as an easy-to-use layout to help visitors find the information for which they are searching. Built with a responsive design, the website automatically resizes to fit the screen dimensions of the Internet device in use. Whether on a smartphone, tablet, or personal computer, users can expect a convenient viewing experience without the need to zoom or scroll across the pages. In addition, the website is equipped with effective medical SEO tactics to help individuals searching for a plastic surgeon or procedural information locate Dr. Best and his practice website. To view an example of a medical website design created by Rosemont Media, you can visit www.bestsurg.com.