Mountain View Dentist Launches Redesigned Responsive Website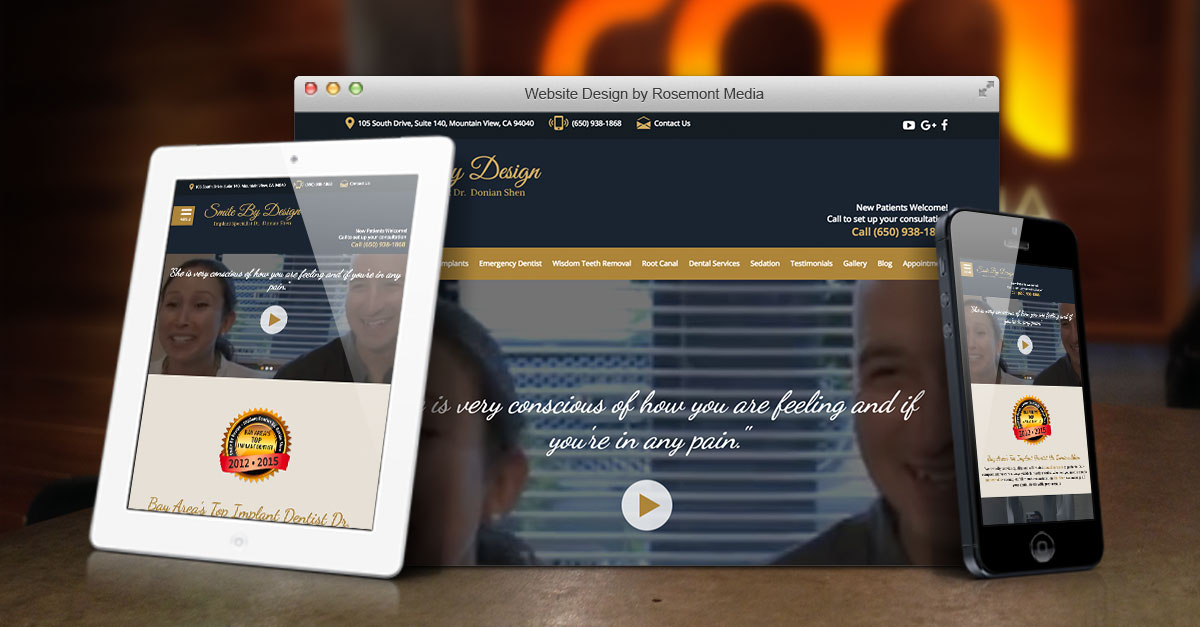 Dr. Donian Shen of Smile By Design unveils an updated responsive website that enhances user experience while maintaining her practice's established style.
Mountain View, CA — Keeping up with technology does not require a dental practice to abandon the characteristics that make it special, something Smile By Design founder Dr. Donian Shen discovered upon upgrading her practice website. The Mountain View dentist recently partnered with Rosemont Media, a dental marketing agency, to update certain aspects of her site and to provide visitors with an enhanced experience. Dr. Shen wanted to retain the established style, color scheme, and concept while moving toward a more modern and user-friendly design. The result is a responsive dental website with innovative details and a familiar look.
Seeking to provide an exceptional visitor experience, the new site is outfitted with a responsive design, which can adapt to fit the screen of virtually any Internet-capable device. Additionally, expanded dental content offers current and prospective patients the information they are seeking, which they can access at home or on the go.
The well-equipped practice offers a comprehensive range of procedures, including dental implants, wisdom teeth removal, root canals, and porcelain veneers. Visitors to the site can view before-and-after photos in the gallery, which features an extensive selection of easily viewed patient images. Video testimonials are also prominently displayed in full-width headers located on the site's homepage.
Ultimately, the new site is a redesign intended to offer an improved experience while positioning Smile By Design as a leader and authority in dentistry. By incorporating leading SEO strategies, the website should land high on search engine result pages, helping users locate the site more easily. And when they arrive, visitors should find a familiar appearance with new, forward-thinking functionality.
About Smile By Design
Led by implant specialist Dr. Donian Shen, Smile By Design is a state-of-the-art dental practice that offers a comprehensive array of general, restorative, and cosmetic procedures. Dr. Shen, an extensively trained dentist and implantologist, and her skilled team are dedicated to providing exceptional care to individuals of all ages. Located in the Mountain View and San Jose area, Smile By Design also offers advanced treatments, including sedation dentistry, laser dentistry, and bone grafting. The patient-focused philosophy, leading technology, and cost-conscious approach set the practice apart from the competition.
For more information about Smile By Design, please visit shendds.com and facebook.com/DrDonianShenDDS.