How to Get People to Open Your Emails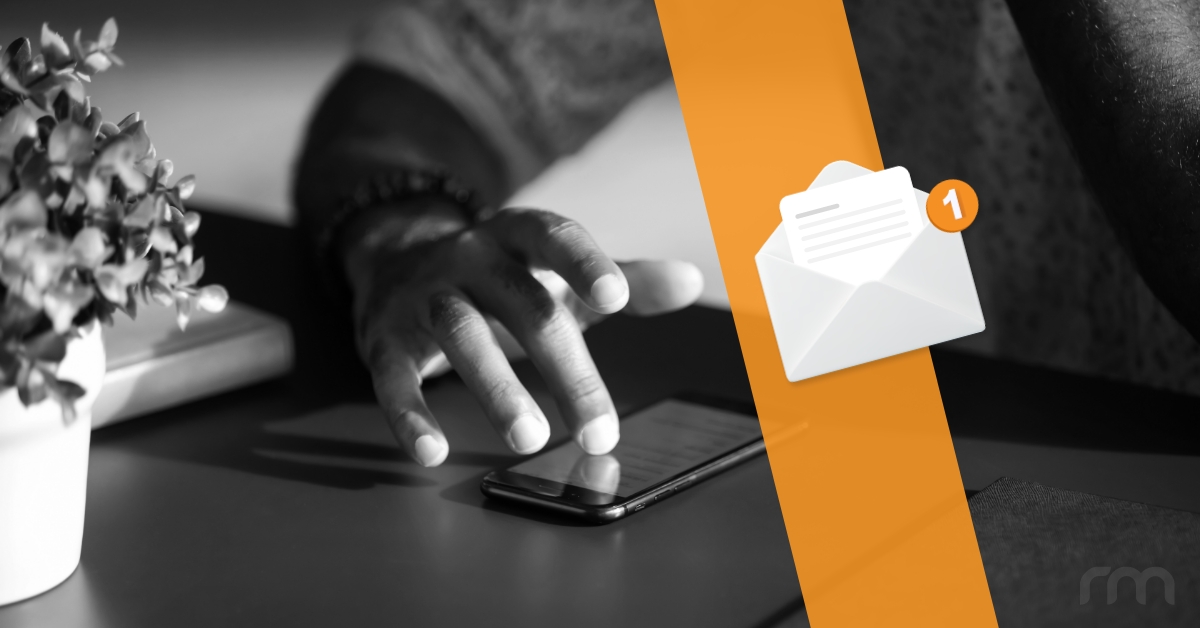 There is arguably no other platform of connection that has remained resolute in its relevance quite like email. The amount of people who are not bombarded by an onslaught of new messages every day are few and far between, a reality that has most users sweeping uninteresting correspondence into an "unread" folder of mountainous proportions just to cope with the information overload.
The value that email marketing retains for healthcare practices is unquestionable—not only as a direct line of communication between patient and practitioner, but also as an essential tool for practice growth. 2021 insights from Statista reveal that over 4 billion people use email daily, and 46% of people still prefer it as the medium through which they receive their business communications and promotional content—a significantly higher number than those who reported preferring SMS (25%) or various social media platforms (12% or less). As the marketing channel with the highest return on investment ($36 for every $1 spent, according to Litmus), how does one entice users to open an email when it exists among dozens of others that similarly demand attention?
To increase the likelihood that your email blast doesn't wind up at the bottom of a spam folder, our team has outlined a few tips that can help ensure the valuable information you provide reaches your target audience:
1. Optimize Your Subject Line
As the main determinant of whether your message is opened or ignored, the subject of an email yields unquestionable power. Consequently, the importance of the subject line in an email cannot be overstated. You'll want your email blast to have a subject that is concise and to-the-point, yet catchy and attention-grabbing. To remain succinct while encouraging further exploration, try to communicate a sense of urgency without being perceived as spammy or artificial. Furthermore, avoid words that can trigger an individual's spam filter, such as, "get it now," "risk-free," and "satisfaction guaranteed."
2. Be Strategic About When You Send Emails
The frequency with which you send an email blast can make or break your marketing campaign. Send too often and you risk emotionally alienating a patient until their only engagement is clicking the unsubscribe button. On the other hand, if your emails are too inconsistent, you may be missing out on valuable opportunities to connect with your subscribers. People want their promotional content to be helpful and relevant, so it is essential to find a balance between seizing opportunities to bolster your services and over-populating a recipient's inbox.
3. Don't Spam People
Direct your offers only to patients who have signed up to receive such promotions, and allow them to opt out if desired. A major key to a successful email marketing campaign is an engaged audience, so making sure your communications are reaching people who have opted-in can drastically improve your outcomes.
4. Tailor Your "From" Line
While the "From" name of an email can seem innocuous, failing to optimize this field can negatively affect your open rates. When scanning their inbox, a person will only commit their time to messages from credible and trustworthy sources. Furthermore, users often make the decision to either open or delete an email based on their perceived familiarity with the sender. Be sure your sender name and sender address are consistent and easily identify yourself or your practice. Additionally, consider steering clear of sending correspondence from a no-reply address, as this can seem impersonal and drive away patients who may have questions about a particular service, procedure, or special offer.
5. Make Sure Your Email Content Provides Value
In addition to being strategic about your email frequency, it is also important to make sure that your subscribers view your communications as being worth opening. According to OptinMonster, 44% of consumers report checking brand emails for promotional deals. However, offers and discounts are not the only way to ensure your emails provide consistent value for your patients. Some other successful email types include: blog features, patient success stories, and practice news or announcements. The 2021 Statista report also indicates that emails containing gifs, videos, and other animated content perform better than text-only communications.
6. Think About Mobile Optimization
Statista reports that around 62% of emails are opened using mobile devices, and mobile users check their email on average three times more often than desktop users. Campaign Monitor further reports that over 70% of mobile users will near-immediately delete a poorly formatted email. In the same way that it is important to think about responsive medical website design, it is also vital to ensure your emails look clean, professional, and enticing on any device.
Critical Takeaways
For dental and medical practices, a well-executed email campaign can build credibility, drive traffic back to your website, spread word-of-mouth referrals, and keep the patient-physician connection intact between in-person appointments. However, a thoughtlessly-crafted message can often do the exact opposite, cluttering an inbox in the best case scenario and alienating a patient in the worst. All in all, implementing a few simple guidelines can maximize your overall email marketing strategy and increase the click-rate of your promotional campaigns. Ideally, this will boost your website traffic and expand your clientele for steady, consistent growth of your practice.
To ramp up the effectiveness of your medical or dental email marketing campaign, be sure to contact us at Rosemont Media today.
Editor's note: The original version of this post was published on February 27, 2018.