The Importance of Amplification for Content Marketing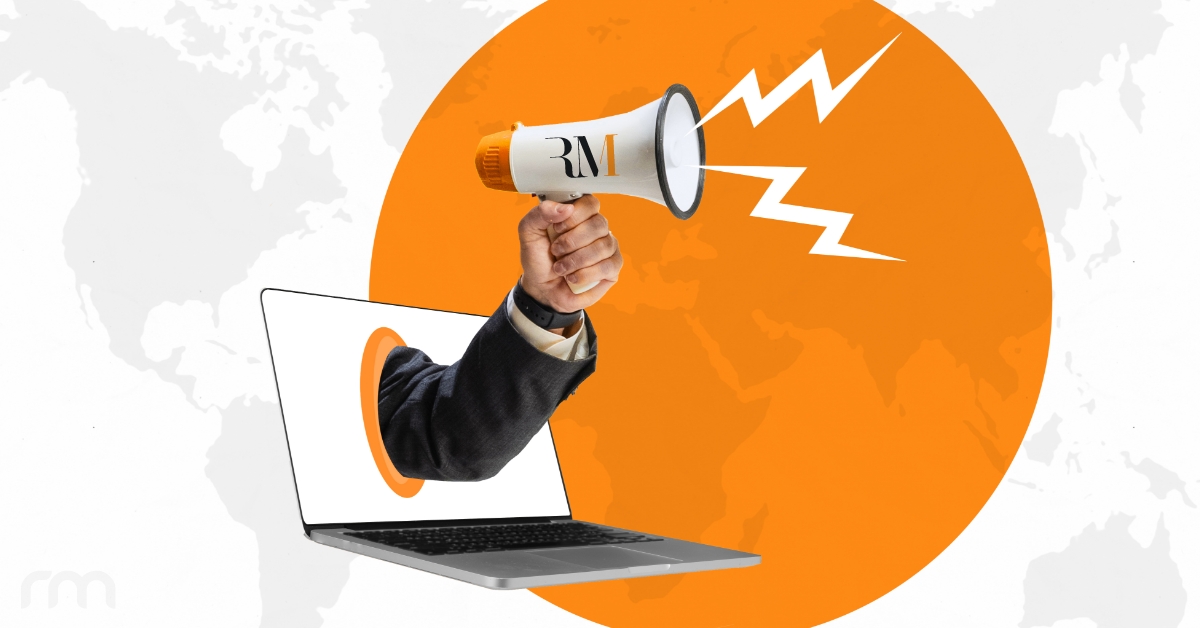 So you've figured out your content marketing strategy, but do you have an amplification plan? What's that, you ask? Well, having quality content is obviously important for SEO, but in order to reach your targeted audience, you need to start with a plan. How are you promoting your content? Posting on social media is a great way to gain attention, but how can you be sure it's reaching the right people? This is where amplification comes in.
Content amplification refers to the channels used to "amplify" your content among your chosen demographic. While leveraging your existing audiences (e.g., posting to your social media platforms) can go a long way in getting your content seen, boosting your exposure via content amplification is often necessary to establish quality leads and help drive organic traffic to your website. Essentially, in order to reach your intended audience, you should have a strategy for how your content is distributed. Here are some ways to improve your content's amplification strategy:
Media Buying
Although a strong SEO strategy can organically boost your search engine rankings and help you maintain prime real estate on the results page, the only sure-fire way to guarantee front page listings is to purchase advertising, such as Google Ads. This may not be the appropriate action for all types of content, but it can work well for procedural pages, as well as FAQ and informational blogs or pages of content. These are all considered "evergreen," meaning they can be relevant at any time.
Promoted Posts
Once again, although posting to social media is important, simply posting usually isn't enough. How can you be sure your posts are being seen at all? One of the best ways to make social media work for you is through promoted posts. Our skilled team of social strategists can work with you to come up with customized posts that can be directed at specific demographics to ensure you're reaching the right people. Keep in mind that some patients may wish to avoid engagement with your social media posts and/or platforms due to the private nature of certain procedures you may offer, but promoted posts can still achieve a key goal: getting the information in front of these individuals.
Email Marketing
Another great way to reach a particular demographic is through email marketing. Targeted email blasts can help a specific audience learn more about relevant services offered at your practice. These emails can pique the reader's interest, encouraging them to learn more through the informational content on your website, as well as contact your practice to schedule a consultation.
Content Seeding
Content seeding is a strategy that involves "planting" your brand or website across reputable, off-site platforms in order to establish credibility and drive organic traffic back to your site. Common examples of how plastic surgeons and medical professionals may practice content seeding include conducting media interviews for online articles or industry publications, or creating doctor profiles on professional websites, such as the American Society of Plastic Surgeons (ASPS).
Press Releases
Particularly when it comes to newsworthy information, such as an upcoming event, a new procedure, or updated technology, press releases can be a great way for you to reach out to your community. In addition to spreading the word about practice news, syndicating press releases can have a positive impact on your search engine rankings.
Combining Your Efforts
Ultimately, the best way to amplify your content is by balancing your social media, content marketing, and SEO strategies. Know your audience, create quality content for them, optimize it for improved visibility in search engine results, publish it on your practice's website, and post/promote it on social media.
Rosemont Media Can Help!
As a healthcare practitioner, you've got enough to worry about. At Rosemont Media, our team of experts can create customized content and distribute it to the appropriate audience for you. To learn more about the wide variety of marketing services we offer, please contact us today to speak to one of our knowledgeable consultants.
Editor's note: The original version of this post was published on November 13, 2015.