When Is the Best Time to Send Email Blasts?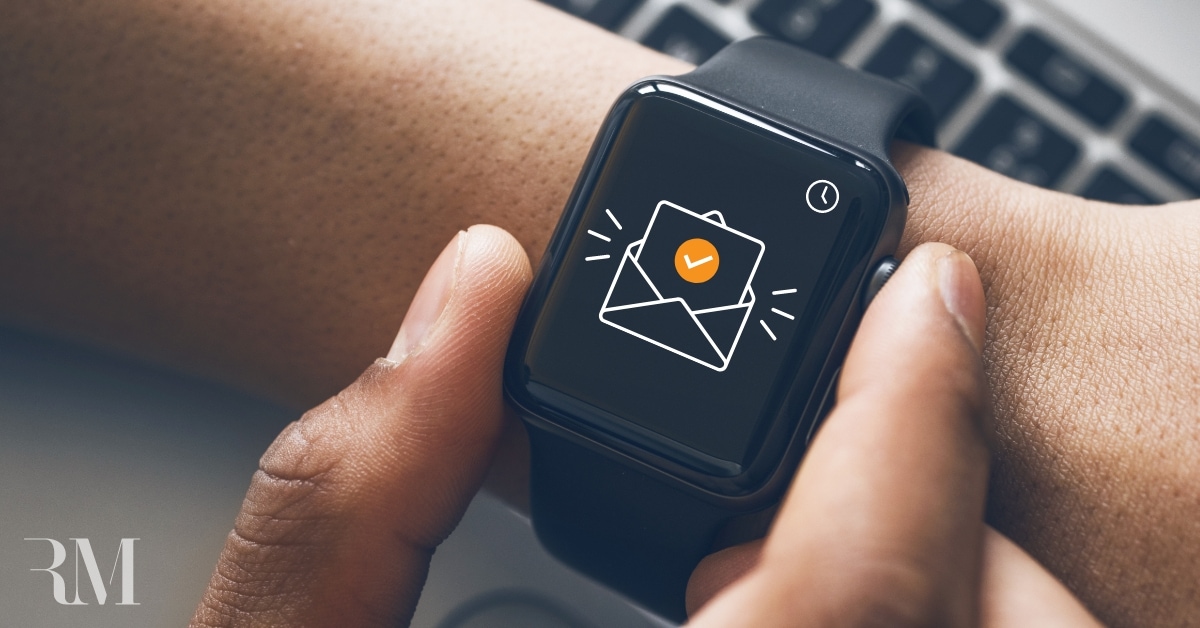 Many of us are bombarded by numerous emails every day, and the fuller our inbox gets, the less likely we are to read messages in their entirety — let alone open certain emails at all. This is why, when it comes to planning your own email marketing campaigns, timing is one of the most important elements to consider. You can put the greatest minds and resources into creating email blasts, but without the right timing, your message may not reach people at all.
While the success of your medical or dental practice's email blast is greatly influenced by a number of factors, make sure you're optimizing the scheduled "send" time by paying attention to the time of day and day of the week. After all, for your message to have the greatest impact, it first needs to be seen. So when is the best time and day to get people to open eblasts?
Best Time of Day to Send Emails
Research data reveals that the longer an email sits unopened in a person's inbox, the less likely it is to ever be read. The key is to define your target audience and identify times of the day during which they will be more likely to check their email (i.e., mornings, afternoons, evenings, etc.).
Although there is no clear-cut time for ensuring the best open rate, sending emails before or after lunch can often be an excellent option. Around this time of the day, most people have had time to sift through their morning mail and don't feel as overwhelmed with an overflowing inbox.
Best Day of the Week to Send Emails
Studies show that the majority of emails are sent Monday through Friday, with Tuesdays and Thursdays generating the most traffic. We have found that Mondays should typically be avoided due to the hectic nature of the first day of the week. Depending on the time of day, Fridays may also be less than ideal since people tend to "check out" early for the weekend.
As a result, Tuesdays, Wednesdays, and Thursdays are often the best options. If your practice is open on the weekends, Saturday may also be an excellent choice as there will generally be less competition with patients' work emails.
How Far Ahead of an Event Should I Send Out an Email Blast?
Since many email blasts are crafted as announcements about timely events (such as new specials being offered soon or an open house at the practice), it's important to give the viewer enough time to plan. It is also important that you don't send them out so early that they may be easier to forget as time passes. It typically depends on the type of event (or the availability/longevity of a particular special), but a minimum of three to five days beforehand is often advised. If the event is a particularly large one with a lot of planning involved, it might be good to send out more than one email blast spaced over time—the first about three or more months prior, and a reminder email blast closer to the date of the event.
Need Our Help?
In the end, the best time and day to send email blasts will depend on your specific marketing campaign and industry. If you want a glimpse inside how to set your eblasts up for success, check out our email marketing checklist, which includes timing among several other important factors worth considering.
Want to make sure your email blasts have the highest potential for reach? Rosemont Media is highly experienced in generating and maintaining successful email marketing campaigns for medical and dental practices. For more individualized answers to your questions, or to let us help you with your email marketing needs, please feel free to contact us today so we can better customize a strategy based on the unique goals of your practice.
Editor's note: A previous version of this post was published on March 22, 2022.