'Twas the Day Before Christmas at Rosemont Media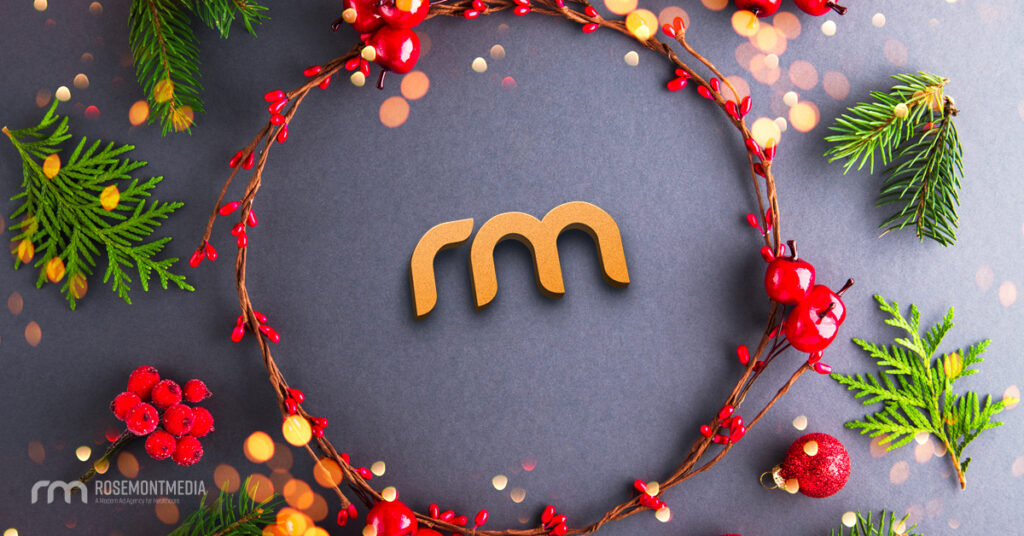 'Twas the day before Christmas, when all through our suite
there were no signs of life—not one occupied seat.
After months of hard work, despite rain or shine,
our team enjoyed a break from any deadline.
With time on my hands afforded by the recess,
I sat down to reflect on this past year's success.
Yes, two thousand-eighteen turned out quite nicely,
and here's my attempt to review it concisely.
RM kicked things off with a giant milestone.
It's amazing how quickly a decade has flown!
What started with three people is close to fifty now,
all teaming together to create websites that wow.
Regarding SEO news, familiar advice reigned:
both content and SM efforts must be sustained.
And don't forget link building, or patient reviews,
as without this vital pair, rankings you will lose.
In the world of web design, our team made a splash,
introducing a new product that caught on in a flash.
By pairing detailed content with complementary pics,
custom landing pages proved to be the perfect mix.
And it's not just aesthetics that make these pages great;
usability and branding both carry big weight.
While patients benefit from an intuitive layout,
you build up authority that no one will doubt.
Last but not least, performance measuring was refined,
revealing what works well, while providing peace of mind.
One such feature that certainly has our backing
is known as DNI—an upgrade in call tracking.
Ev'rything considered, twenty-eighteen was quite swell,
and we hope the last twelve months treated you just as well.
With one final rhyme, I'll speak on behalf of our crew:
Have a very Merry Christmas, and Happy Holidays, too!