Top 3 Reasons To Utilize Video Marketing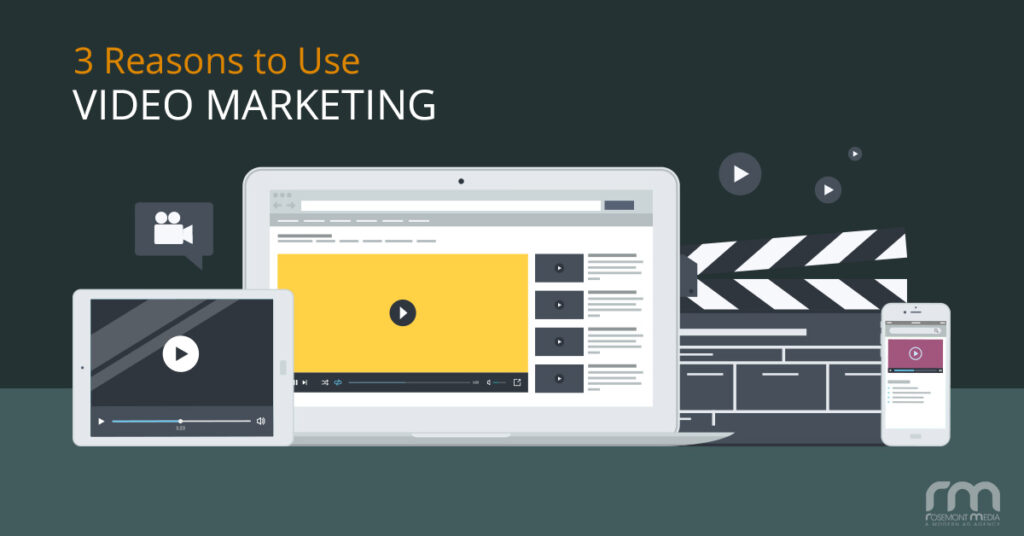 The statistics don't lie. According to industry research, 500 million people are watching Facebook videos every day. Perhaps even more astounding, by the year 2019, video media is projected to claim more than 80 percent of all web traffic. Oh, and let's not forget about millennials. Characterized as those born between the early 1980s to the early 2000s, millennials are currently the largest living generation in the U.S., and they absolutely love video: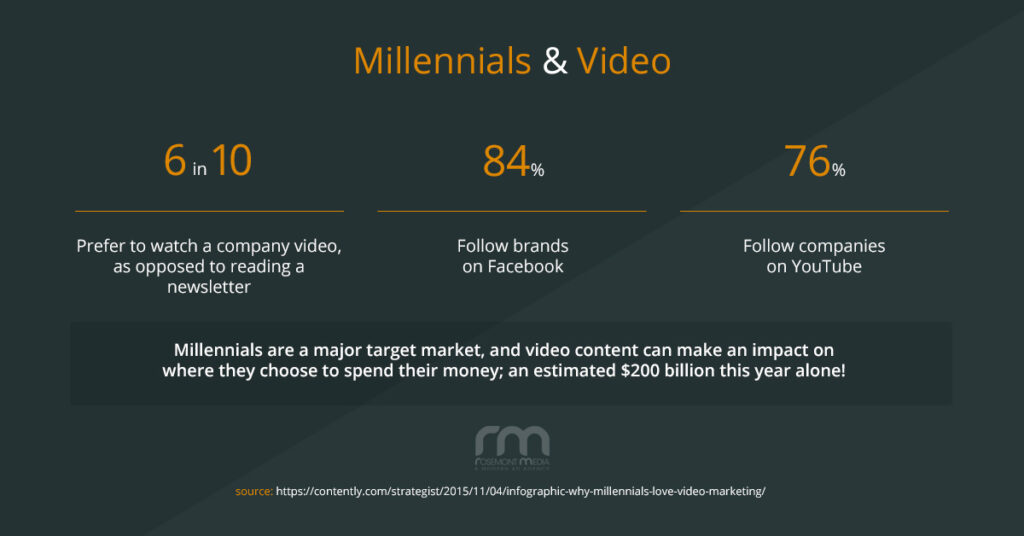 Based on these stats alone, incorporating video marketing into your practice outreach strategy can be incredibly beneficial. More specifically, you may see results such as a boost in your SEO, an increase in traffic to your webpages, and more patients at your practice.
Still not convinced video marketing is a must? Read on to discover the top three reasons video content is essential to the success of your medical or dental practice.
1. Boost Your Website SEO Value
Videos have a big impact on search engine results. Google algorithms are known to favor content that is rich in media, helping position that content closer to the top of search results. Since videos are considered "rich media," adding them to webpages can be particularly appealing to Google's bots.
It has been reported by Forbes that 65 percent of people visit a website after having viewed a branded video. To improve your website's SEO, try using high-quality, relevant video marketing to drive potential patients to your site. You can implement this by adding pertinent videos to your landing and procedural pages to attain higher click-through rates and improve your site's SEO value.
2. Increase Your Website Conversion
By adding video content to your website, Facebook page, or YouTube channel, you are creating a personal connection with your viewers—you are providing a face, and hopefully a personality, to your practice. With the creation of this personal connection, it is much more likely that viewers will want to take action and schedule a consultation after seeing what you have to offer.
One way to incorporate this idea is to try embedding videos on your website landing pages, which some researchers suggest can potentially increase conversion rates by 80 percent. Check out how one of our dental clients effectively added a video to their sleep apnea page: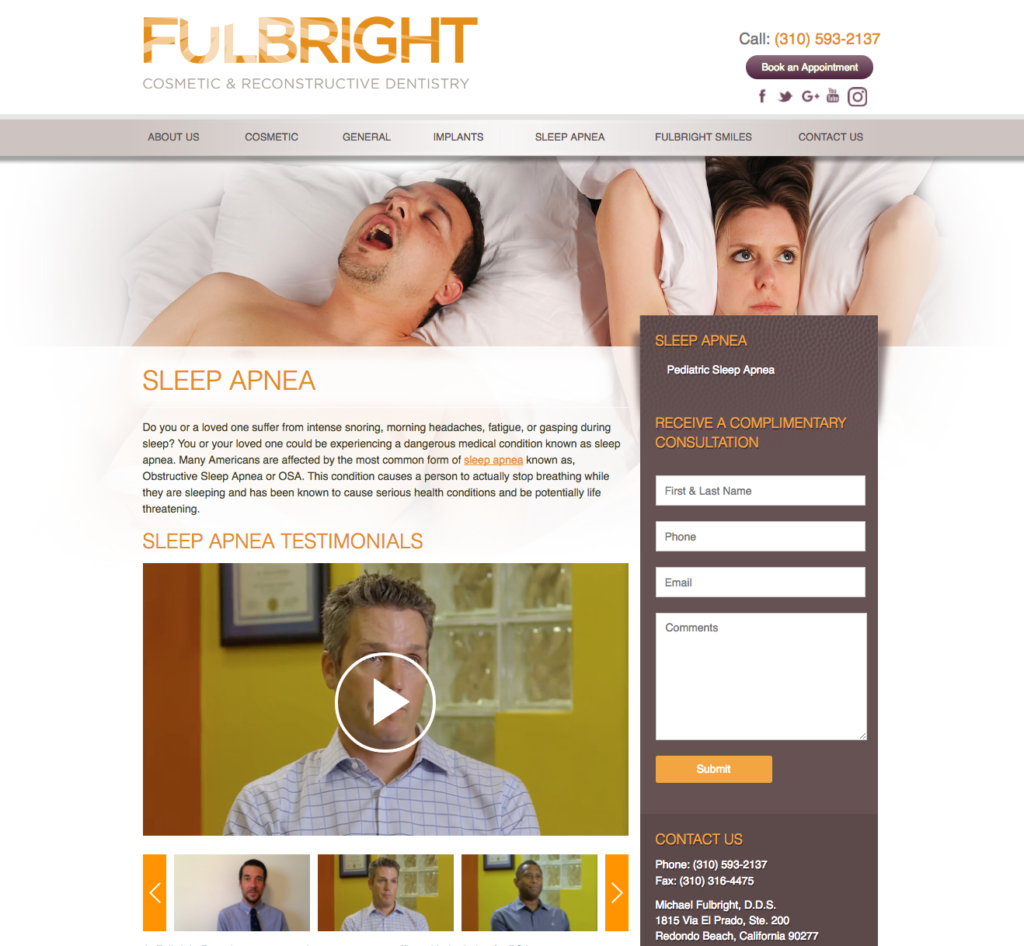 3. Improve Your Social Media Success
Video content is a powerful social media marketing tool for any practice that wants to reach a wider audience. Reportedly, 92 percent of people who watch videos on their mobile devices will share videos they like, and recipients will often continue to share the content with their personal connections. This means your brand or message can expand well beyond your immediate network, especially when it's accessible on all Internet compatible devices (yet another reason for responsive website design!). It has even been reported that 75 percent of business executives are watching video content weekly and sharing it with their colleagues.
While taking on video marketing may seem like a daunting task, it is clear that there are a myriad of benefits to producing this type of content. If you are unsure where to start or how to get your practice on the map, our talented team of Internet marketing experts is here to help guide you on this rewarding, fast-paced, and ever-changing journey.
If you would like to learn more about video marketing and what strategies could help set your practice apart, please contact us today.