3 SEO Mistakes That Are Easy to Make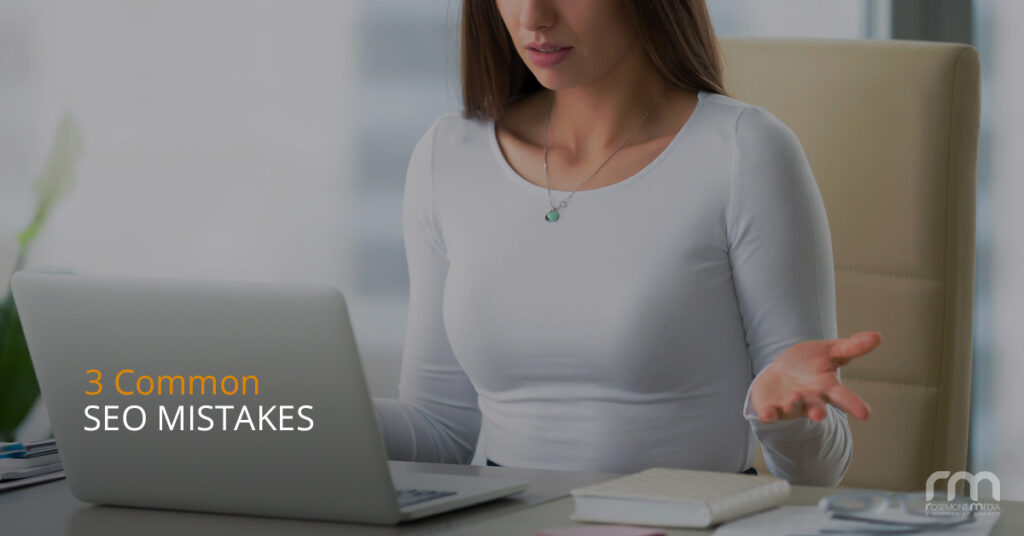 Let's face it—SEO can be confusing, and sometimes it might not be clear when you're doing something wrong. This is especially true when certain tactics that were formerly considered useful become black hat SEO strategies (e.g., "location stuffing"). Staying on top of best practices to avoid these errors can be difficult when you are busy trying to run a dental or medical practice, so it's not uncommon to make the following simple mistakes:
Trying to do "all the things"
When it comes to Internet marketing plans, one size doesn't fit all—some techniques may not necessarily be as beneficial for you as they are for others. Much like your patients, every medical and dental practice has unique needs. Keeping this in mind, it seems clear that a custom-tailored SEO strategy is your best bet. After a thorough assessment of your practice's needs and goals, a good SEO firm should be able to help identify which tactics are most advantageous and prioritize them accordingly.
Not paying attention to popular searches
Publishing informative content is a crucial part of content marketing. However, for this effort to be most effective, being mindful of what people are actually searching for is key. Optimizing content with terminology that is familiar to you and your colleagues certainly adds a professional edge, but it might not always help you gain attention in search results (potential patients are less likely to use the same words when conducting online research). Internet marketing professionals pride themselves on staying abreast of trending topics and can make recommendations for content additions and updates based on highly popular search terms.
Forgetting to track your progress
Tracking your metrics can help you identify what's working and what isn't. If you don't have a baseline to compare your progress to, how will you know if your efforts are successful? This mistake is easy to make, especially since your patients and practice are your main focus (so your website is likely to take a bit of a back seat). With the help of a skilled team of SEO professionals, though, you should be receiving regular reports that can help you better understand the impact of your marketing efforts.
Since these mistakes are fairly common, we recommend working with a team of experts who are intimately familiar not only with the online marketing industry, but with your industry, as well. If you're in need of some help with your website and/or online exposure, Rosemont Media is here for you! Please contact us today to speak with one of our knowledgeable consultants to find out what we can do to fine-tune your strategy.