5 Common Marketing Mistakes Websites Make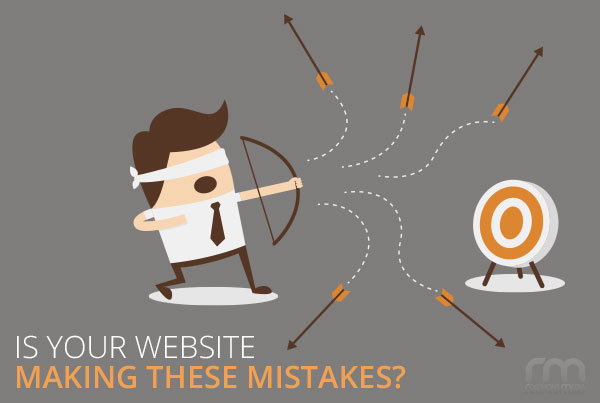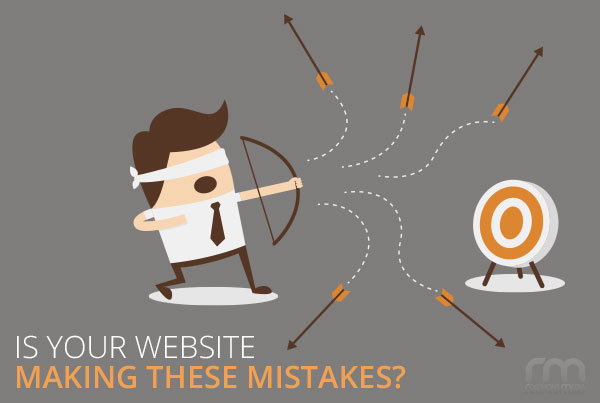 Website marketing for medical and dental professionals can often seem like a highly nebulous industry, and the regular updates and habitual changes to search engine algorithms tend to reinforce this impression. As a result, you may accidentally implement a campaign that could ultimately hurt your website ranking rather than help it. Fortunately, Rosemont Media offers a number of simple solutions to help correct five of the most common marketing mistakes made by websites.
1. Choosing the Hard Sell Over Nurture
Most individuals seeking information on elective or vital healthcare procedures will research their options for weeks, if not months or longer, before making a decision. A hard sell–encouraging a patient to Act Now!–or heavy-handed approach may encourage them to look elsewhere for a physician. Taking the long view, where you regularly deliver high-quality content, typically proves more successful and often helps to develop your reputation as a reliable and ethical practice.
2. Using Too Many or Too Few Social Media Sites
Social media offers an excellent opportunity to increase your practice's online visibility and directly interact with prospective and current patients, but there are literally dozens of sites available. Employing most of them, or ones that don't suit your objective, may only dilute your message and make you appear unprofessional. Selecting the most useful platforms to expand your presence is the key to a successful social media marketing strategy.
3. Optimizing Solely for Search Engines
We cannot stress this enough: Create content for the reader, not for the machines! Keyword stuffing used to be an effective (albeit annoying) tool to earn a high search engine ranking, but Google caught on to this tactic a long time ago. Most search engine optimization occurs in the title and description tags, while the content should be developed for human eyes. Maintain a reasonable keyword density, offer compelling, high-quality content, and provide valuable information for which patients will search to yield a boost in ranking and traffic.
4. Not Going Mobile
The world hasn't just become digital; it's become mobile. A website that's difficult to access on-the-go from an Internet-capable phone, tablet, or laptop is one people won't bother to visit. Upgrading to a mobile-friendly responsive website design that automatically adjusts to any screen can help your practice reach exponentially more people, and Google could reward you too.
5. No Landing Pages
Medical and dental websites typically contain a wealth of information (as they should); however, making that material as accessible as possible requires landing pages that categorize procedures and treatments into simple groups and direct prospective patients to the right page. Landing pages have a secondary benefit too. Your website's click-through rate could skyrocket as users browse your now easily-navigable interface.
You don't need a PhD in computer science to develop a successful marketing campaign for your dental or medical website; however, having a firm grasp on what not to do is often as important as knowing what you should. Rosemont Media can successfully guide your practice away from damaging, outdated marketing methods and bring your website into the modern era with our team of developers, writers, and designers.
Contact Us
If you would like to learn more about how Rosemont Media can optimize your marketing campaign and enhance your website, contact us today.