Balancing SEO With Creativity in Content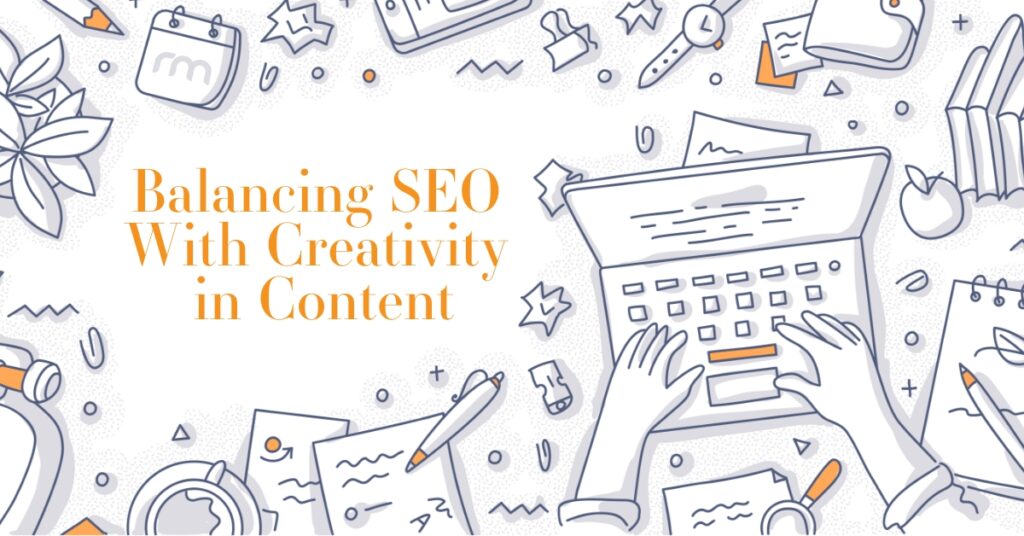 For dentists and doctors trying to inch their way up the rankings on Google, prioritizing search engine optimization (SEO) is key. On top of that, emphasizing important information related to a particular procedure or news about your practice is one of the top priorities when creating content for a dental or medical website. However, if the blog or blurb becomes too loaded with SEO buzzwords and is extremely technical or bogged down with medical jargon, the information may be lost on the reader because it has become too difficult to digest.
For medical professionals to ensure their content is getting the attention it deserves on Google while maintaining the integrity of the post, a balancing act must be accomplished. There are unique methods for boosting your SEO and rankings on Google, such as expanding pages or writing blogs, but without content that is both informative and interesting, your efforts may not be as successful. When it comes to medical and dental websites, the content necessitates wording that is very technical and specific to the given industry. The key is to provide important information that can be easily understood by most patients.
While prioritizing key information and SEO, the primary way dentists and doctors can become more creative is by personalizing the content for their patients. Specifically for creating blogs that patients will want to read, adding factoids or brief stories about your practice can add to the uniqueness and interest level of the content. Mentioning a patient success story can add to the interest level that can hold on to readers. Another way to diversify is reorganizing or restructuring the style of the page or blog to stand out from other content that is similar. Ensuring that your website's content is up-to-date and current is important, as well. Furthermore, you can add creativity and highlight important information through innovative graphics to emphasize the point of the content while switching up the format of the content.
Ultimately, in order to grow your website, the SEO and crucial patient information both have to be prioritized. However, finding a palatable balance between SEO, informative content, and creative writing should be your primary goal to make your content both informative and interesting.
Rosemont Media Can Lend a Hand
At Rosemont Media, our custom-made websites include original content that is both informative and SEO-driven while remaining creative and interesting whenever possible. If you need assistance with your content marketing needs, contact our knowledgeable representatives to see how we can help.