Don't Be Fooled By These 5 SEO Tricks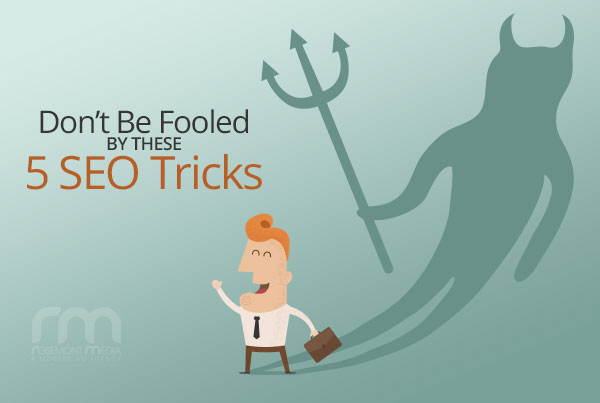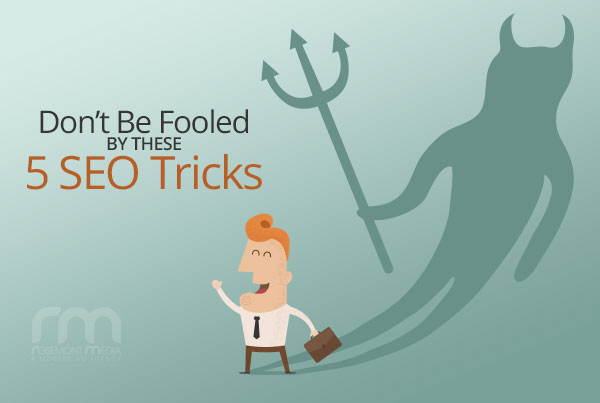 Have you ever been approached by an Internet marketing company promising quick SEO results for your website? When it comes to search engine optimization, words like "quick," "fast," and "immediate" should automatically draw red flags. Why? Unfortunately, the only way to guarantee dramatic SEO improvement in a relatively short amount of time is by utilizing what's referred to as "black-hat" SEO tactics.
"Black-hat" tactics are illegitimate means used to essentially "trick" search engines into boosting your website's rankings. While some of these tactics may yield positive results in the short-run, others won't ever influence your rankings in a positive way, and all will eventually be penalized in a matter of time – often severely.
So, without further ado, here are five common SEO tricks of which you should be wary:
Unnaturally and excessively stuffing your content with keywords.
Obtaining paid links (i.e. compensating someone in some form or fashion for generating a link to your site).
Building links in comment threads of blog posts and/or online reviews.
Linking sites together with the intention of passing PageRank from already well-ranking sites.
Adding pages of content with little information, intended only to attract visitors searching for a specific word or phrase in hope they will stay and browse other pages on your site.
Remember, the viewer (or in your case, the patient) is ultimately who you are aiming to please – not the search engine. Every link, every line of text, every page of content you add to your site should be created and optimized with the intention of enhancing user experience and facilitating their time spent on your site. The rankings will follow.
Additionally, the same goes for your website's design. The more user-friendly your design (i.e. responsive and/or mobile-friendly), the more your online visitors will be pleased with your site's performance. Google and other leading search engines will take note of this and, over time, should reward you in the search results.
If you have any questions about what may be a "black-hat" SEO tactic, or if you would like more information about the five tricks listed above, please contact Rosemont Media today.