From Click to Conversion: How to Optimize Custom Pages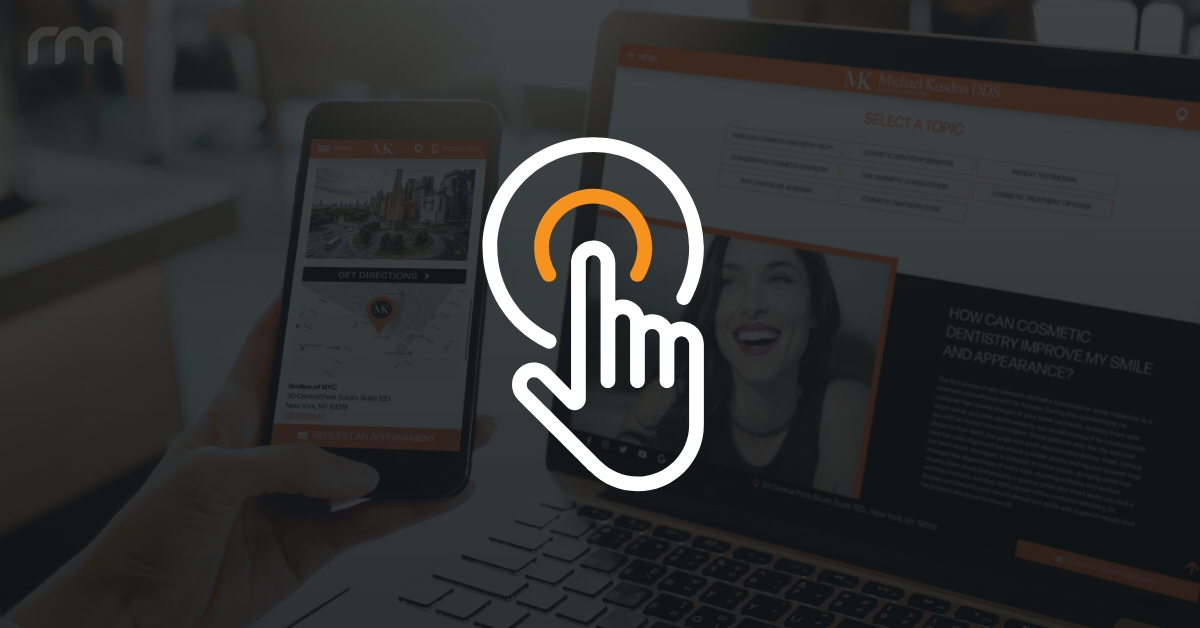 In a previous blog, we discussed the importance of landing pages, and now we are going to explore the myriad benefits of custom page designs. Much more than simply attractive places to land after clicking an ad, link, or search result—although they are also that—custom landing pages can dramatically boost your conversion rate. Of course, not all custom pages are equally effective for a medical or dental practice hoping to convince patients to schedule a consultation. Here we'll outline some of the ways a quality custom page can help turn a click into a conversion.
What Is a Custom Page?
While the team at Rosemont Media creates 100% custom websites for all of our clients, individual custom pages represent an opportunity to take your digital marketing efforts to the next level. These pages often include specialized graphics, custom design features, new on-page content, and other enhancements. When building out custom pages, we look at a number of factors, including page ranking and performance, the quality and robustness of the existing content, and the degree of emphasis you wish to place on a specific procedure or specialty. From there, our team can work with you to create a stunning page that elegantly complements the themes, colors, tonal nuances, and overall aesthetics of the rest of your site. Think of custom pages as precious jewels set into a crown: your custom website serves as a beautiful and functional resource for patients, while your custom pages add emphasis and appeal to the information you want to highlight.
It can help to visualize the difference between a regular page and a custom page. Check out the examples below: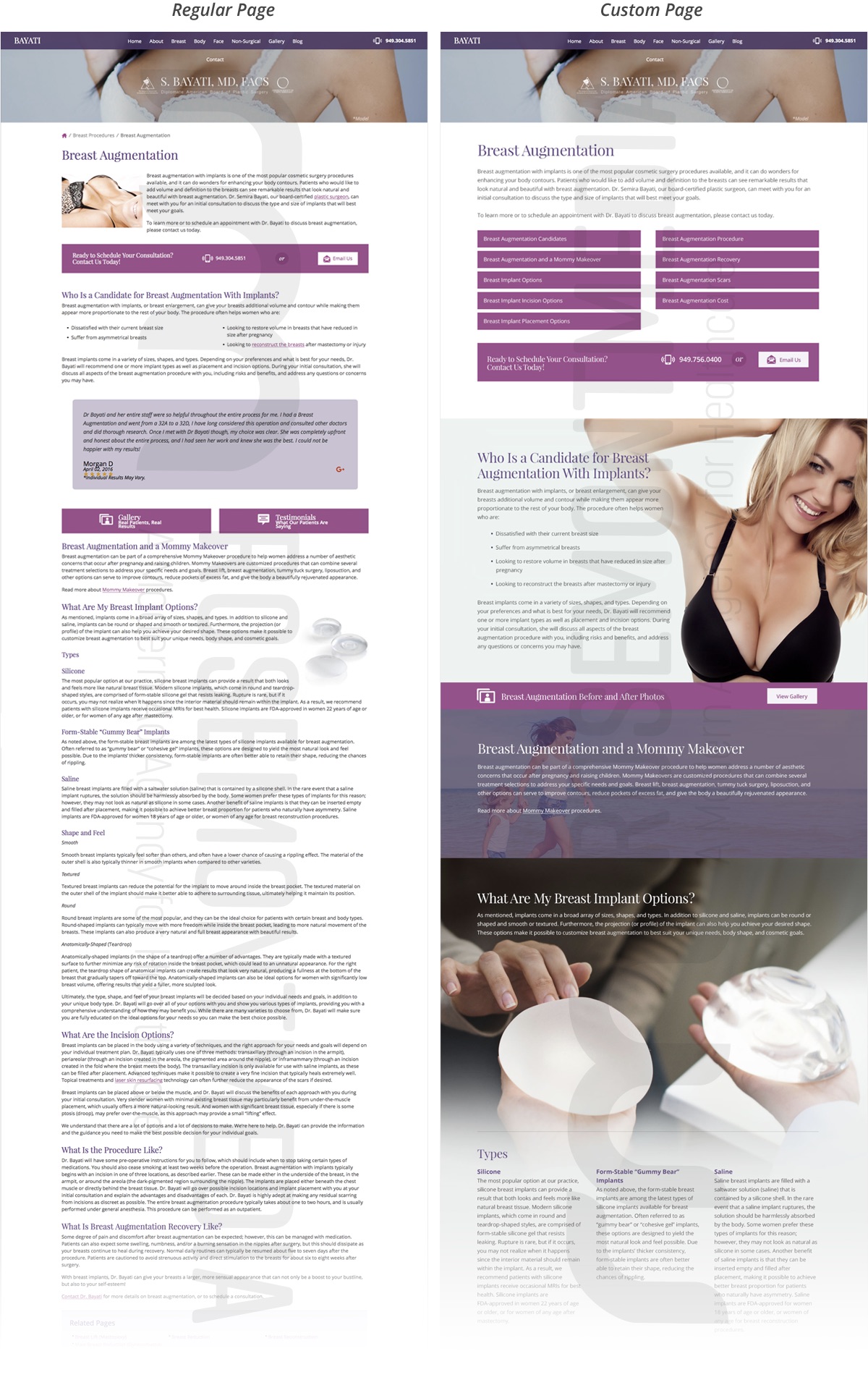 Designing an Attractive and Professional Medical Website
One of the most readily apparent benefits of custom pages is their superior aesthetic appeal. When a visitor lands on that page, they should be treated to a feast for the eyes: content, pictures, infographics, and attractive colors. All of these factors encourage a person to stay on a page longer, and it's also simply fun to explore a visually pleasing page that someone took time to create. It is also a chance to showcase your professionalism and keen artistic eye—both of which carry significant value in the elective healthcare field. Custom pages are a marriage of design and technology, and both are equally important to achieving the desired outcome.
Creating Consistent and Memorable Branding
Your practice, your team, your website, and your philosophy all need to reflect your brand. A great brand strategy gives you an edge in competitive markets, maintains your recognizability to patients, and tells a patient what to expect when working with you. It is who you are and what you want to be. One of the best places to showcase your brand is on custom pages; they serve as an opportunity to establish yourself as the authority on a topic, whether that's breast surgery, dental implants, rhinoplasty, knee replacement, or skincare. Talk about what techniques you use, how you approach procedures (with safety and results in mind), and why you love what you do—passion is always inspiring.
Understanding the Difference Between Content, Copy, and SEO
We're lumping content, copy, and SEO together because while they are all a little different, they're also variations on the same theme: content marketing. Basically, they all use words but to different ends. Knowing when and how to use each type of content is essential to conversions.
Content
Content, literally, is any written information on your site, but for our purposes here think of it as communication. This is the type of writing you will find on the main procedure pages of a website. Content delivers facts and educational material to the reader in a simple and easily digestible style—lay-friendly. Avoid overly promotional language; content should look and sound like expert advice and serve as a resource for visitors to your site.
Copy
Copy is promotional, but not so much so that the information becomes a turnoff. Some of the places you might find copy include ads, CTAs (Calls to Action), and teaser sections. A teaser offers a brief definition of a procedure that includes a link to more in-depth content, usually a page. This copy is designed to provide information and, as the name suggests, to inspire interest in the technique. All inside parent pages (where you list a category of services, e.g. cosmetic treatments or common skin conditions) should generally include teasers, and they stand out far more in a custom page, where they are accompanied by images and design details.

SEO
Search engine optimization (SEO) strategies are how most people are going to find your website, if done correctly. To position your site high on a search result page, you need to incorporate the appropriate keyword phrases to match the users' searches—both short- and long-tail. Keywords and keyword phrases are implemented throughout the main content as well as the headers.
Since many people type in a search phrase in question format, that's often the best way to present the information—as if you are answering a patient's question. Google, in particular, is a big fan of this method and often clips a portion of this content and provides it as an answer on the actual search result page. This is called a rich snippet.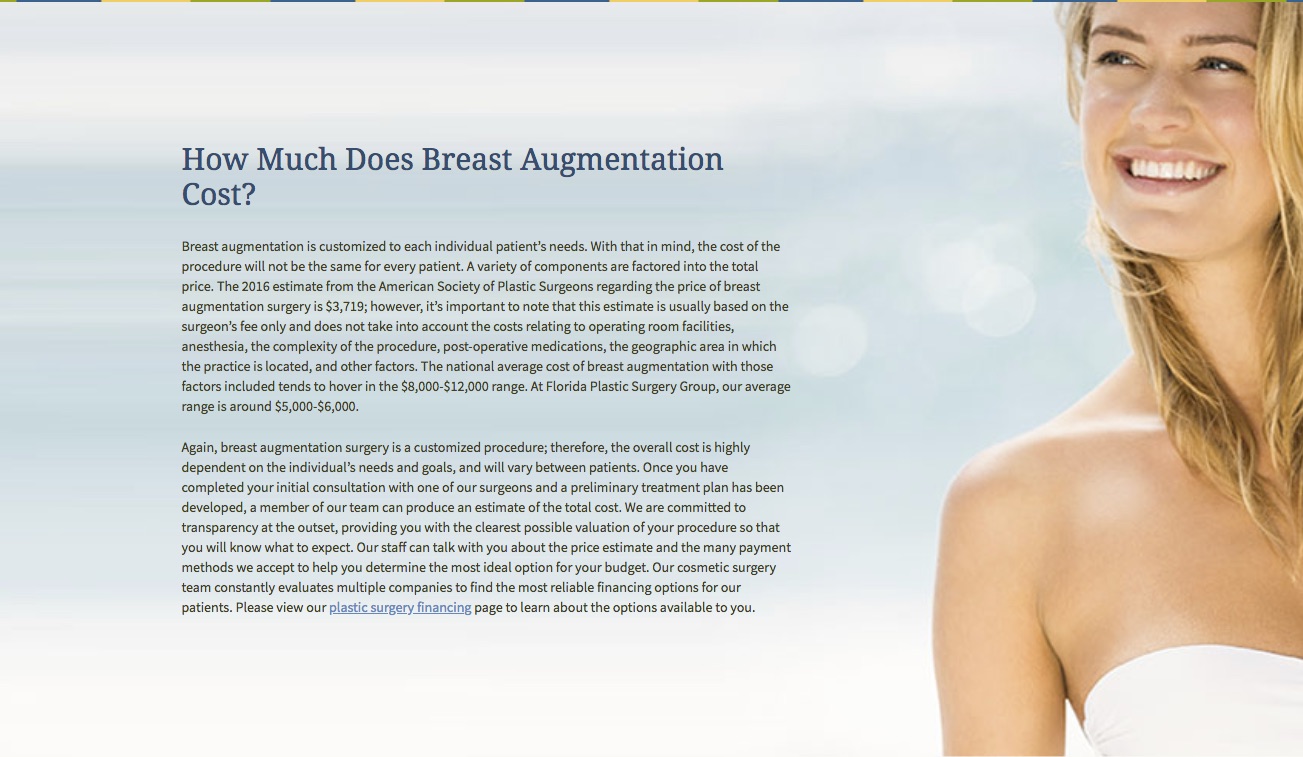 Implementing a User-Friendly Layout
Finally, you want any website visitor to find the information they are seeking while enjoying the search. Custom landing pages provide heaps of information in an easy-to-digest format. Since so much material is included on this page, an anchor link menu at the top offers an immediate connection to each section, allowing users to jump to an area they want to know more about right away. Other ways custom pages emphasize the user experience is through images, infographics, and testimonials. Breaking up the page keeps the eyes moving and the brain interested, leading folks to stay a little longer (and maybe give you a call) without getting bored or overwhelmed.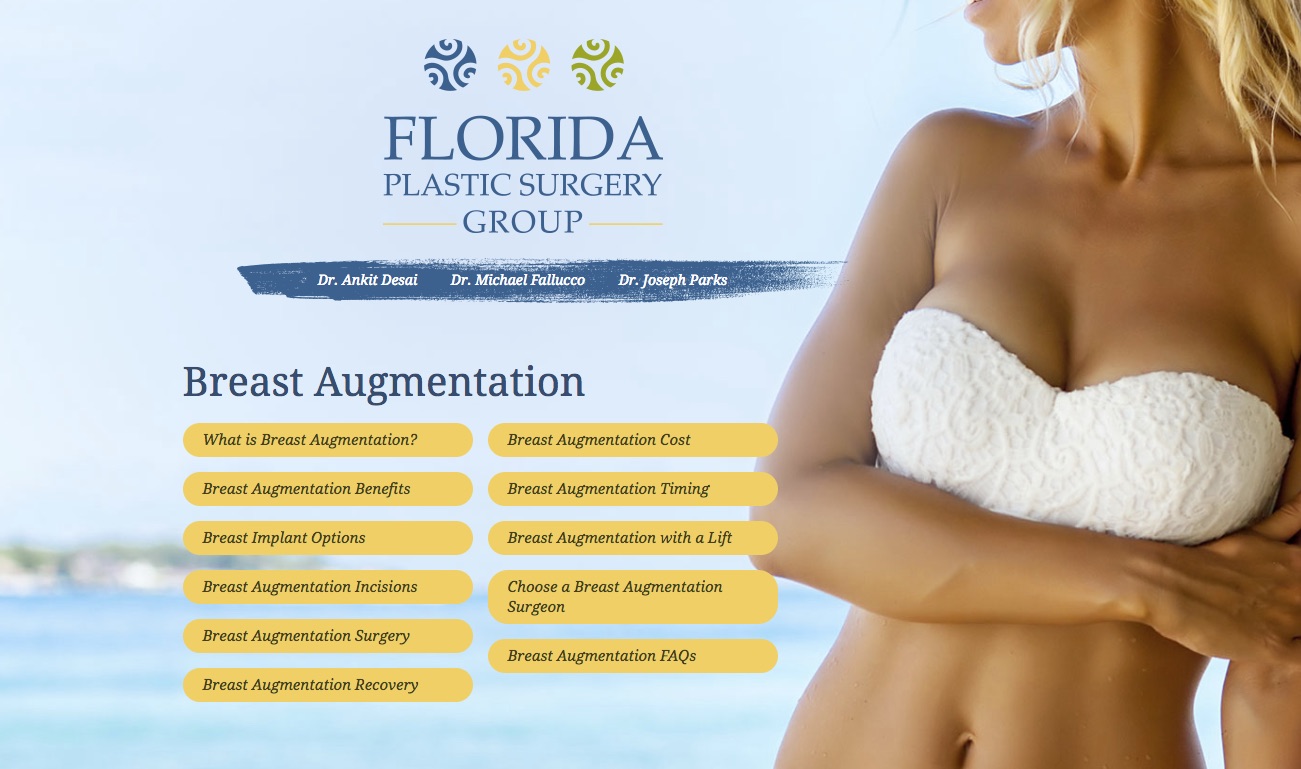 Contact Rosemont Media
Each one of the above factors contributes to conversions in a different way, and together they can dramatically increase the likelihood of a potential patient dialing your number or filling out a contact form. As you can see, the benefits of a custom page are substantial and significant, and these hard-working web pages require the skills of multiple departments to succeed: writing, design, development, and consultation. Fortunately, you only have to lift a finger and give us a call to get started on yours. Upgrade your website and attract a higher quality of patient with one or more custom pages of your own. Talk to us today to learn more and take the first step.
Editor's note: The original version of this post was published on September 5, 2018.