How Can a Good Website Design Bring Patients to Your Practice?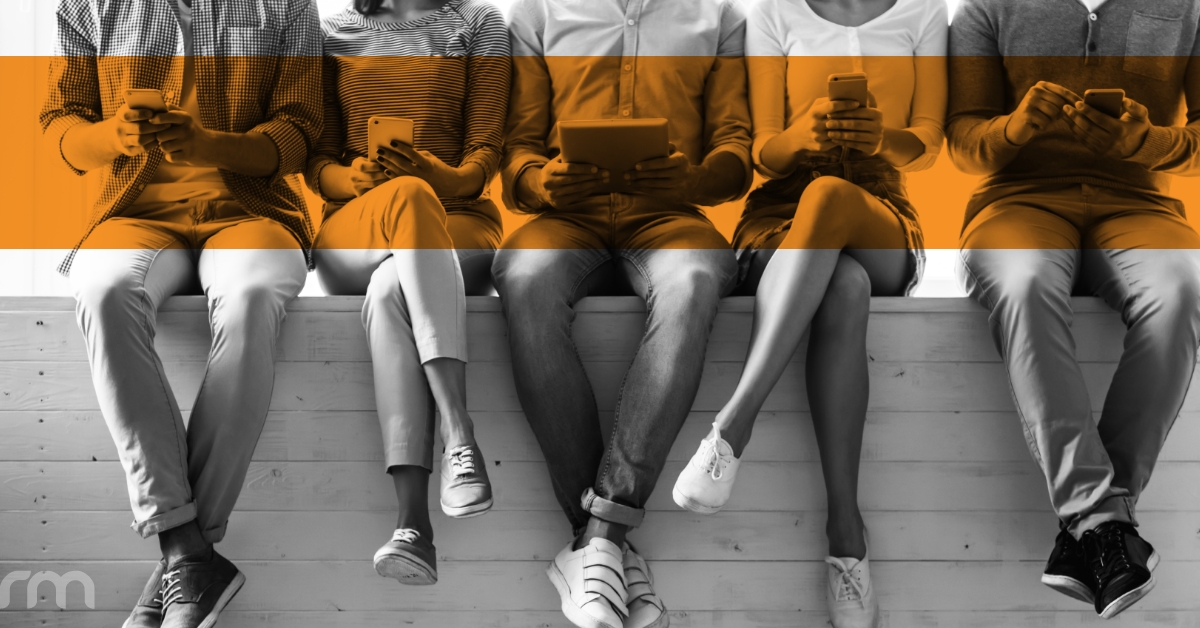 It should come as no surprise that patient trust is crucial for any reputable practice. So how exactly does an individual gauge who to entrust with their oral, optical, or aesthetic care? A person can only obtain so much information from word-of-mouth referrals, and physically "shopping around" for a credible and trustworthy dentist, surgeon, or other healthcare professional is impractical, if not impossible. Living in the digital age means the web has become a vital tool for patients and practitioners alike. In a time when people often glean their first impression from their computers, losing a prospective patient is truly only one click away. Interestingly, in a study that aimed to measure how participants determine their levels of trust or mistrust in a given healthcare website, psychologist and researcher Dr. Elizabeth Sillence discovered that an overwhelming 94 percent of respondents who rejected or mistrusted a healthcare website cited design problems as their reason.
The Internet has long been a universal resource to disseminate information, but it has now morphed into the foremost authority for a vast scope of consumer choices. This applies to the healthcare industry as much as food or retail. The implications of the aforementioned study are that the design elements embedded in a healthcare practice's website have a direct correlation to an individual's ability to trust that site—and by extension, trust the practice itself. Dr. Sillence's intriguing findings confirmed what we at Rosemont Media already know to be true: people value a good website design, and the design of a website is largely indicative of where prospective patients will place their confidence.
4 Features of a Good Website
So, what factors contribute to a good, reliable website? We've highlighted four key elements below.
Customizable vs. Custom
First and foremost, your website should be an accurate reflection of the life and soul of your expertise. The second a prospective patient lands on your homepage, they should know exactly who you are, what you do, and how you're different. In Dr. Sillence's study, one of the factors that contributed to the rejection of a website was the site having a "corporate look and feel." People value authenticity, and the more you communicate your practice's unique strengths through your website, the more inclined individuals will be to trust you with their care. This can be accomplished in a number of ways, but perhaps the most effective approach is to examine the value of a customizable website versus a custom website.
A customizable website is derived from a mass template so that individuals need only input their own information into pre-built sections. It may look nice, but a customizable website fails to convey your novelty and why you are superior to the barrage of other available options that prospective patients have at their disposal. This is especially true for dental or surgical practices that principally seek to convince individuals that they're well-established and credible. Unfortunately, a website that seems amateur or generic can compromise this ability to be taken seriously.
In contrast, a custom website is built from the ground up, with you exercising creative control over everything from the layout of the page to how the page scrolls. Having complete dominion over your website's aesthetic and functionality can allow you to truly reach the people you want to resonate with. A custom site equipped with visually enticing images and graphics that represent what you do, or take advantage of your geographic location, is paramount to bringing your personal brand to life.
A Modern Look
Next, a great website should remain consistent with the constantly evolving landscape of technology and digital media. Due to the accelerated growth of the Internet, most websites have a shelf-life of four to five years before they're considered outdated. When a practice's site looks and feels modern, people can trust that the practice itself stays on the forefront of innovation and is up-to-date with the latest equipment and techniques. An antiquated website design often communicates the exact opposite, and users are more likely to question a dentist or surgeon's ability to provide advanced care when a site feels obsolete. Besides integrating a state-of-the-art website design, you can adjunctively ensure your practice remains relevant by consistently updating your online presence with unique content marketing and social media marketing strategies.
A Personal Touch
Your voice and approach to care, along with the experience you want patients to have while visiting your practice, should shine through your website. Remember, this is going to be the first impression you make on many prospective patients, so your website should serve as a virtual tour of what they can expect. Both content and overall design should convey a sense of what patients will see and hear when they come in for their initial consultation. Honest and educational content with a compassionate and soothing tone can help viewers get a clearer idea of how you can help them meet their needs and goals, while a welcoming design that showcases some of the more unique aspects of your practice can make the whole website feel more personalized. Is your practice in a picturesque location? Perhaps near the ocean or the mountains, a famous landmark, a major metropolitan city, or a beautiful small town? These features of your practice offer the opportunity to add design elements throughout your website that can provide enticing imagery for viewers. Things that make yourself, your team, and your practice stand out can often be weaved through the website in a variety of ways to give it a more personal touch.
User Experience Is Everything
Last but not least, the ultimate goal of having a cutting-edge website is to provide an enhanced user experience. Users enjoy instant gratification. A smooth and seamless user experience communicates the vital message that a practice cares about a patient enough to make it as easy as possible for them to gather information about a treatment, learn about a doctor's credentials, and ultimately schedule a consultation. Factors that contributed to a mistrusted (and ultimately rejected) website in Dr. Sillence's study included a "complex, busy layout," a "lack of navigation aids," and a "boring web design (especially use of color)." If your site proves too troublesome or difficult to peruse, users will happily click away into the consultation form of a professional who makes it effortless and convenient for them to find what they're looking for. Components of an advanced user experience may include a clean and visible navigation bar, custom-written content that is communicated clearly, detailed pages that provide answers to frequently asked questions, and a contact form/option visible on any page.
Ultimately, you want your website to have fast loading times while being easily navigable, aesthetically pleasing, and adaptable to any device. This can be accomplished through an elegant responsive website design that looks great and has a user-friendly interface on any viewport size. Online browsing largely takes place on mobile phones and tablets nowadays, making it crucial to provide comprehensive ease of access inclusive to every device. Site speed is also important—according to Google statistics, a large percentage of mobile users leave a site that takes more than three seconds to load. Again, users enjoy instant gratification.
Critical Takeaway
When a dentist or surgeon puts the time and effort into creating a pleasant online experience, users can believe that the practice cares about patient satisfaction and fulfilling their needs. A solid web presence can make prospective patients more inclined to deem a practice trustworthy, and maintain this positive regard all the way into the treatment room.
While implementing all of the components of a good website may seem daunting, it doesn't have to be. To learn more about how Rosemont Media can take your website to the next level, or to explore our unique strategies to maximize your online presence, reach out to our team today.

Editor's note: The original version of this post was published on September 5, 2017.