How SEO and Content Marketing Work Together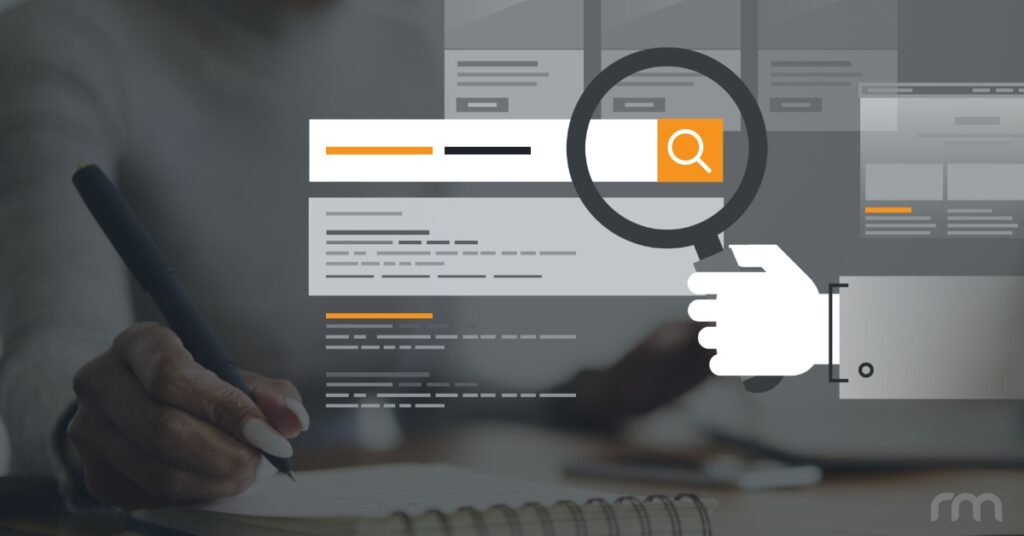 Maybe you have some working knowledge of how SEO and content marketing (CM) can each individually help you solidify your digital presence, but did you know the true power of these instruments for online growth lies in their coupling? When utilized skillfully and in concordance with each other, SEO and CM can form the holy grail of healthcare marketing. Let's take a closer look at how SEO and content marketing support each other in increasing website visibility and gaining business for your practice.
SEO Draws Potential Leads
Search engine optimization, simply referred to as "SEO," is a major player when it comes to bringing web traffic to your site. Optimizing SEO involves using different strategies to get your content to show up in related search queries. If you're unsure of how powerful SEO can be as a tool for practice growth, the following statistics should put those doubts to rest. According to a 2019 report released by SEO research company BrightEdge®, search engine optimization drives nearly 1,000 percent more web traffic than organic social media alone, and services like Google Search, Images, and Maps drive 93 percent of all online traffic on a global scale. Needless to say, if you're not leveraging SEO to target potential patients in your region, you're missing out on endless opportunities for growth. That said, a foolproof SEO strategy does nothing for your practice if your site is equipped with lackluster, off-putting, or irrelevant content.
Content Turns Leads Into Patients
The content on your website is the voice of your practice. Good content should not only inspire and empower, but it should also engage your audience in a way that closes the gap between consumer and patient. Performing this role — and performing it well — is impossible without a tailored SEO strategy to complement your content marketing efforts. Your site may have the most novel and thought-provoking content ever written, but it will remain useless if your target demographic is unable to find it. Once a visitor lands on your page, it's the quality of the content that determines whether he or she clicks through to a consultation, or exits the site in search of greener pastures. Most patients rely on a doctor's content for research, helping them navigate decisions about whether or not to entrust a given provider with his/her goals. A comprehensive marketing plan can help dentists and surgeons build credibility, establish patient loyalty, and maintain authority — especially in the realm of elective healthcare.
SEO and CM: A Mutualistic Relationship
In biology, "mutualism" is defined as a mutually beneficial relationship between two entities. There's no better personification of this type of symbiosis than by examining how SEO and content marketing work together to amplify your site, boost your brand, and ultimately grow your practice. You can't generate new leads without an effective SEO strategy to drive potential patients to your site in the same way that a top Google ranking is useless without thoughtful, informative content to inspire and nurture your brand. Optimizing one without the other is like ordering a burger and skipping the fries — you'll get fed, but the results won't be as delicious.
Work Smarter, Not Harder
Rosemont Media takes all the guesswork out of your digital marketing strategy. If you're ready to see your online efforts flower into real results, don't hesitate to contact the RM team for personalized solutions to your marketing needs.