Importance of a Comprehensive Marketing Plan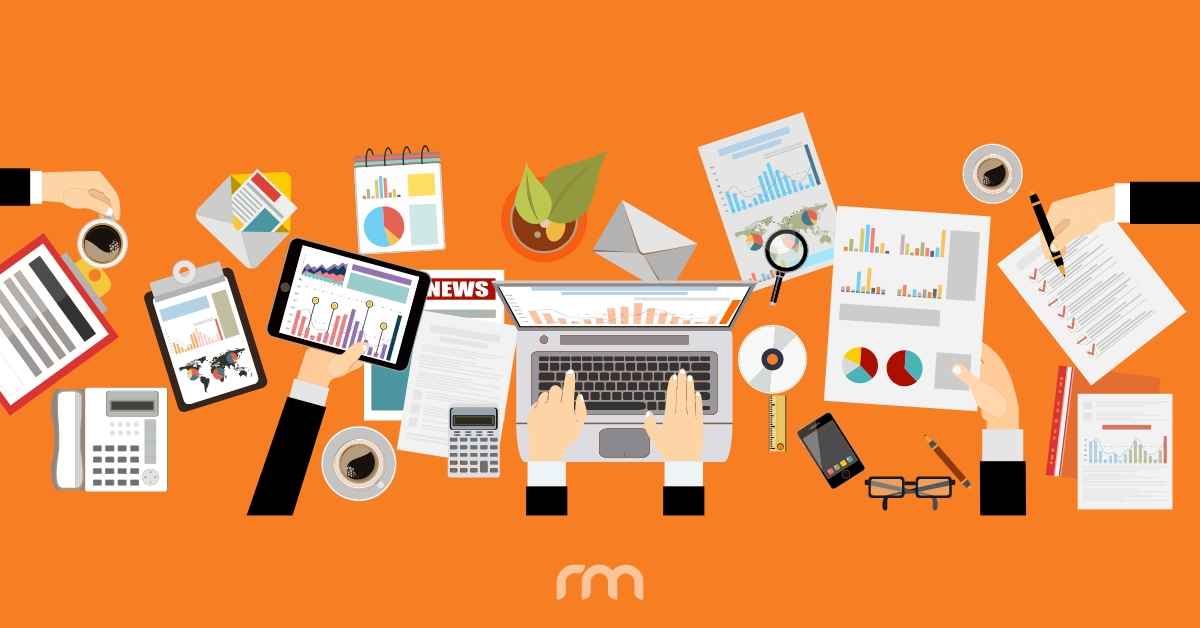 We live in a time where a digital presence is imperative to establishing your real-world reputation, placing web-based marketing efforts in a powerful position to grow your patient base. This digital era introduces the reality that despite having all the trappings of a top-tier medical or dental practice, your potential growth will be limited without the ability to reach prospective patients by more dynamic means than word-of-mouth referrals.
We know that a robust healthcare marketing plan is essential to solidifying your position as the leading medical or dental practice in your region. That said, taking advantage of one marketing avenue may not be enough to effectively broaden your practice visibility, or facilitate the transition from consumer to patient. In most cases, the key to helping your practice thrive across several dimensions—such as ranking higher in Google results, obtaining more patient consultations, and garnering more online reviews—is to cultivate an all-encompassing marketing plan with multiple pathways, each working collectively to reach the very patients your services are targeting.
Multiple Pieces of a Larger Puzzle
There are many different channels you can utilize to promote your practice, and your patient engagement—as well as your consumer-to-patient conversion rate—is usually at its highest when each approach is optimized both separately and as a whole. If you've ever tuned in to an episode of Kitchen Nightmares, Hell's Kitchen, or similar cooking-based reality show, you'll notice that behind the drama of producing an enticing and expeditious entrée during the dinner rush, there is one commonality shared by every restaurant kitchen: multiple stations are required to maintain a seamless flow of high-quality food that leaves the kitchen in a timely manner. From the head and sous chefs to the line cooks, kitchen assistants, dishwashers, and servers, each station must work together to ensure an efficient and positive outcome for the diners and restaurant team alike. In this way, the value of a comprehensive marketing plan is similar to the synergy required in a kitchen hierarchy: if one role goes unfulfilled, or is performing inadequately, the ability to deliver an optimal result diminishes. In the digital marketing world, the elements that must work in sync to achieve your practice's marketing goals include customized strategies in website design, content marketing, social media marketing, email marketing, ad buying, link building, and search engine optimization (SEO).
Each component listed above carries its own unique advantages to your overall marketing plan and can add enormous value to your practice's online visibility.
Website Design
This might seem obvious, but as the digital representation of your practice online, your website is a crucial piece to this puzzle. This is where most patients ultimately end up when they are curious about the services you offer. If you already have a website, you may want to consider upgrading to a custom design. With a custom-built website, you can have more control over the appearance and functionality, which can improve user experience for your patients. A dental or medical website design with custom coding is also more likely to consistently rank well in search engine results, meaning you can reach more potential patients in your region. Perhaps more importantly, though, you can have ownership over your site. If your current website was created with an easy-to-use DIY website builder, your practice likely has outgrown the available capabilities. Unfortunately, in many of these cases, the sites are owned by the provider, meaning you will need to start over with a new site if you want to make upgrades that go beyond what the website builder offers.
Content Marketing
The written content on your website is not only the voice of your practice, it also serves as the ultimate determinant of where your pages may end up on Google's SERPs (search engine results pages). Implementing fresh, custom-written content that is tailored to answer the most frequent patient queries can allow you to rise in organic search rankings, as well as keep your patients up-to-date on the latest need-to-know information about the treatment(s) they are considering.
Social Media Marketing
When it comes to retaining patient engagement and spreading awareness of your brand, social marketing is invaluable. It should be no surprise that users spend the bulk of their time online connecting with others on a multitude of social media platforms. The advent of an interconnected online network can give you the opportunity to market your services in a way that's #Relatable to potential patients, offering several avenues from which you can announce specials, run contests, introduce new products, and much more.
Email Marketing
The statistics outlining the effectiveness of email marketing speak for themselves, so we're going to break it down simply: according to Campaign Monitor, emails have a higher click-rate than any other social media platform and maintain a return on investment (ROI) of $44 for every $1 spent. What's more, 77 percent of users prefer their permission-based promotional content to appear through email as opposed to other online channels, and 58 percent of users access their email as their first online "check" of the day. Once you get past the hurdle of getting people to open your emails, these metrics give your practice ample opportunity to entice patients to act, whether through effective email campaigns or a review rake and sprinkler tool, which can politely encourage patients to write an online review.
Ad Buying
Purchasing advertisements through Facebook Ads or Google Ads can help you reach a very specific target demographic, as well as enable you to optimize a given landing page for certain keywords. Many marketing specialists consider Facebook Ads one of the most powerful advertising tools available, as the considerable information accrued by the platform about its users can allow you to expand your reach to niche demographics. Furthermore, a successful Google Ads campaign can be vital in placing your services in front of individuals who are actively searching for treatment.
SEO and Link Building
Lastly, and arguably the most important piece of the puzzle, incorporating the best SEO practices on your site and throughout your content in a manner that's helpful and organic is pivotal to ensuring your practice is indexed for eventual ranking on Google's results pages. Good SEO strategies, such as updated content and high-quality link building, can build your credibility as a trusted source on the web and ultimately determine whether users searching for elective healthcare are able to easily find your practice during a cursory search.
Key Takeaway
While each of theses marketing channels on their own can add substantial value to your online presence, the best results are often seen when a multidimensional strategy encompassing all components is set into action. Elective healthcare is a unique field in which a period of thoughtful consideration often precedes an individual's decision to meet with a dentist or surgeon. With this in mind, multiple touchpoints are often required to catalyze a patient into scheduling a consultation—and a comprehensive marketing strategy does just that.
The prospect of a layered medical or dental marketing approach may seem complex, but an exclusive focus on healthcare marketing allows our team to formulate effective solutions to reach your practice's goals. To learn more about what your SEO company is doing for you, or if you are ready to devise a plan of action with our team of SEO professionals and creative marketing strategists, contact Rosemont Media today to speak to a consultant.
Editor's note: The original version of this post was published on January 29, 2019.