RM CEO Keith Humes to Be Expert Panelist at AACD 2015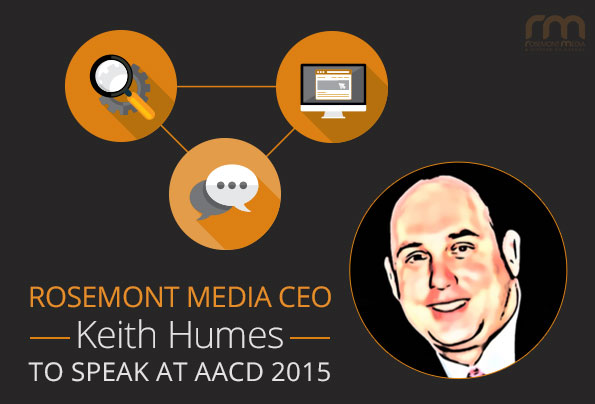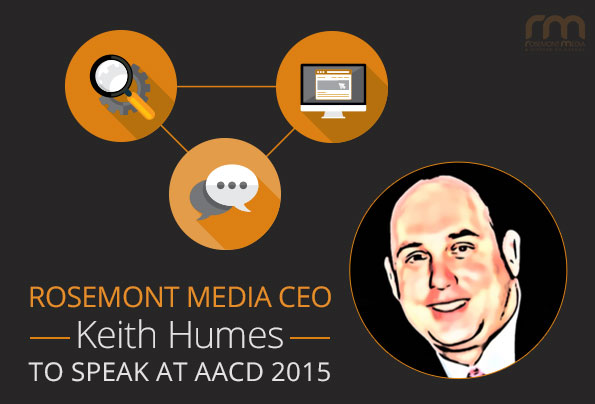 The American Academy of Cosmetic Dentistry (AACD) will be hosting its 31st annual scientific session this year from Wednesday, May 6th through Saturday, May 9th in San Francisco. Each year, the organization gathers dental professionals from around the country for a hands-on learning experience with numerous Power Sessions from which to choose. These sessions are organized to inspire individuals to expand their dental knowledge and consider how they can improve their practice.
As part of this effort to advance the education of the nation's leading dental professionals, Rosemont Media has proudly acted as a long-term sponsor of AACD, and our team is pleased to announce that CEO Keith Humes will be speaking at the event as an Expert Panelist on the "Web & Social Marketing for the Aesthetic Practice" Power Session (Thursday, May 7th from 2:30pm-5:30pm; Course L232 in Moscone West, Level 2, Room 2010). As part of this team of industry specialists, Humes will answer questions regarding dental marketing, pulling from over 17 years of experience in the online marketing industry. Topic areas that may be covered include how website design, social media, content, and SEO can impact a practice's search engine rankings. Additionally, Humes is excited to report on breaking news such as Google's mobile-friendly update that some are referring to as "Mobile-Geddon." This update will severely impact those without a mobile website design – a feature we have been implementing into our clients' sites for years.
Humes looks forward to working alongside his fellow marketing aficionados, as well as contributing to the overall mission of the conference to educate dental professionals so they can go above and beyond at their practices. Check back soon to learn more about Rosemont Media's involvement at AACD 2015!
For more information about how you can enhance your dental practice's Internet marketing strategy, please feel free to contact us!