What Is the 1-Star Review Scam?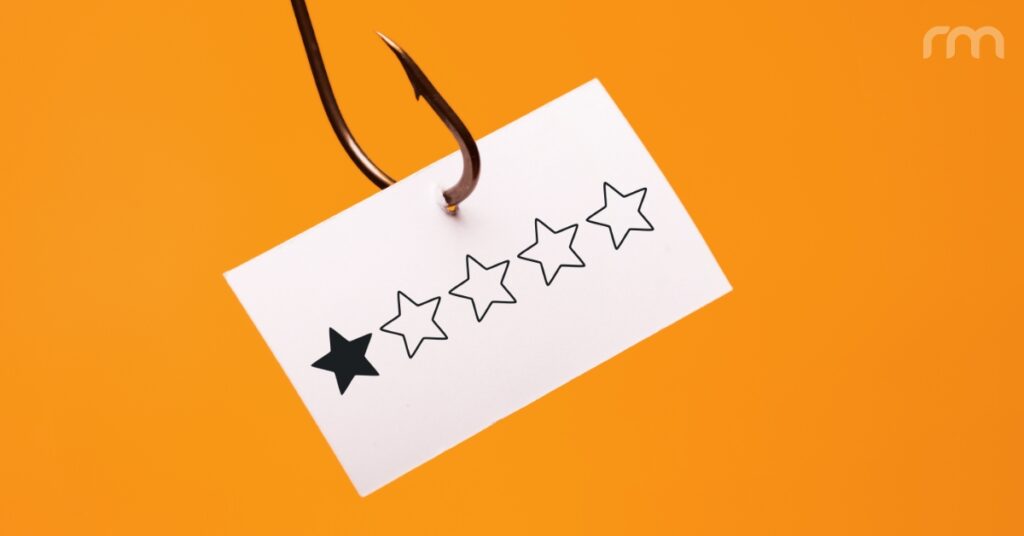 It's no secret that patient reviews can have a big impact on your practice's success. Patients seeking the services you provide are likely to read through your reviews before deciding if they want to schedule an appointment — if you have an abundance of positive reviews, they may be more encouraged to contact your practice, but they could also be dissuaded by certain negative reviews. While it is possible to turn a negative review into a positive, a new fake review scam has been complicating things for many businesses.
1-star review scams are fairly simple and can target practically any type of business. The scammer leaves a series of falsified 1-star reviews, ultimately skewing the ratings and potentially causing the business to lose customers. In the latest version of this con, the perpetrator will contact the business and blackmail them by demanding payment in the form of gift cards in exchange for removing the negative reviews. The gift cards being requested in these types of scams aren't necessarily from the business itself, but rather gift cards for other services, such as Google Play.
What Can You Do if You Are Targeted by a 1-Star Review Scammer?
Google has been working to recognize fraudulent reviews and frequently removes them, but if your online reputation is being held ransom, you should report the fake reviews as soon as possible. If your practice is being attacked on a platform other than Google, you may not have as much luck with getting the reviews taken down quickly, but in any case, you should not give in to the scammer's demands. As a last resort, you might want to attempt to respond to the reviews tactfully, if the platform is slow to remove them. Flagging the extortionists in your responses may be able to help you avoid losing actual patients.
Leave It to the Professionals
Still unsure how to tackle a 1-star review scammer? The experts at Rosemont Media know how to handle bad actors and have the necessary skills to craft appropriate responses to fraudulent reviews, if needed. Contact us today to learn more about our dedication to protecting our clients' online reputations.