Should Medical and Dental Practices Respond to Client Reviews?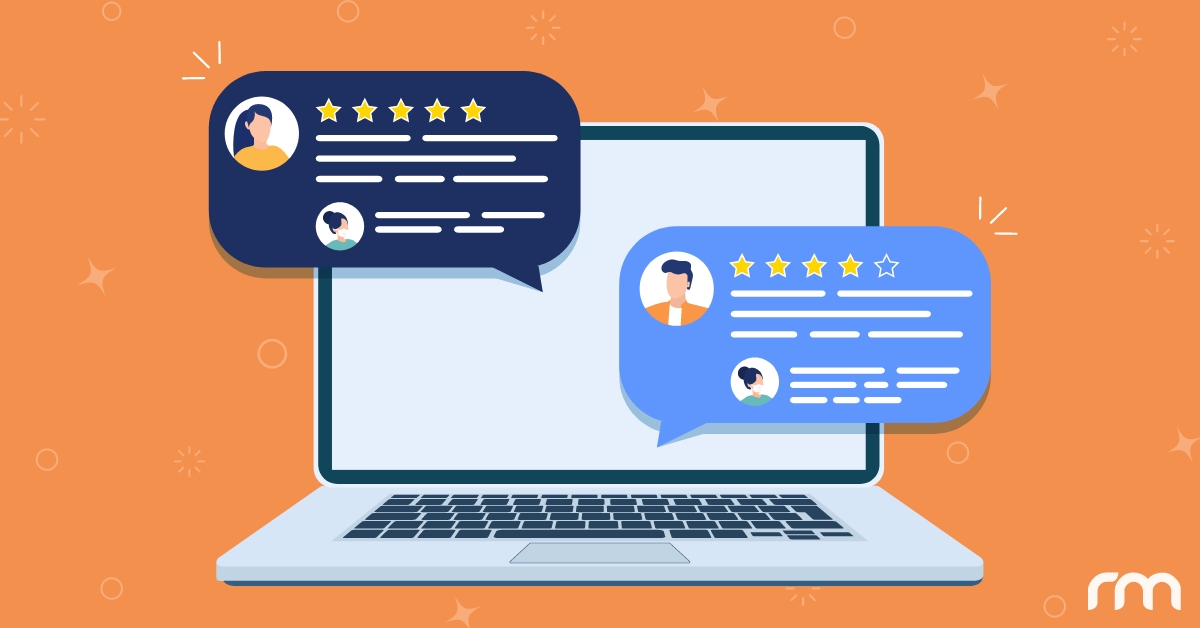 Testimonials are more important than ever to a business's reputation. Not only can they help improve your search rankings (more on that later), but they are also an important part of managing your online reputation. Indeed, according to BrightLocal's 2022 Local Customer Review Survey, 77% of consumers regularly read reviews when searching for a service provider. Furthermore, healthcare was ranked among the top three service categories for which consumers paid the most attention to reviews.
Once dentists and surgeons receive online patient reviews, it can often be in the best interest of the practice to respond to them. This process can be a bit more complicated for doctors than for other business owners, but Rosemont Media can provide guidance at every stage to ensure you come out looking professional, honest, and considerate in every response.
Why Should Doctors Respond to Patient Reviews?
Reviews are extremely significant for you and your business. Not only can patient testimonials influence future clients, but they can also substantially uplift your online reputation and boost your rankings. Per the support page on Google My Business (GMB), Google now expects business owners and their proxies to interact with user reviews, and the search engine powerhouse weighs this factor as part of its ranking determination.
According to an analysis of local SEO statistics, in 2021, reviews accounted for about 17% of how Google decides to rank businesses in the local pack. That's up from around 15% in 2020, and reviews have seen a steady increase in importance as a ranking factor over the past six years. 17% may not seem like a high number, but it makes reviews the second-most important factor—behind Google My Business optimization—in determining local search rankings. This positions reviews ahead of on-page signals (keywords in titles, for instance), social media engagement (like Facebook or Instagram likes and comments), and even linking strategies.
Do You Have a Review Response Strategy?
Now that we've covered the importance of responding to reviews, the next step is developing a strategy for crafting your responses. Different types of reviews, as you can imagine, require different kinds of approaches. We can help you craft a simple and straightforward strategy for handling every type of testimonial. The key to any good response is to achieve four main goals:
Be empathetic
Be honest
Show accountability
Act professionally
Aim to show these qualities in every comment and you're likely to maintain great relationships with your patients while attracting new ones at the same time. That said, it is important to remember to choose your words carefully and respect patient privacy. Even responding to positive reviews can result in HIPAA violations if you reveal too much information about a patient or their care.
Should You Respond to Negative Reviews?
Positive testimonials are naturally easier to respond to than negative ones—after all, who doesn't love praise? However, learning how to handle negative reviews is also an important aspect of online reputation management. For doctors, this can be particularly dicey with HIPAA compliance considerations. You never want to reveal a patient's health history in order to refute a claim in a review, no matter how inaccurate that claim may be. In many cases, the optimal solution is to simply not respond at all.
In cases where it is deemed necessary or prudent to address negative feedback, there are certain strategies that can be employed. If the review contains potentially slanderous allegations or violates the rules of the site it was left on, you can often petition the hosting service to have it taken down. Should a review warrant a more direct response from you, it is vital to stay calm and be professional. Oftentimes, it is best to request that the patient who left the review contact you directly. This enables you to address the concern privately while minimizing the risk of violating HIPAA rules.
Can Reviews Benefit My Social Media Strategy?
Now that we have talked through how to handle negative reviews, let's take a moment to focus on ways you can utilize positive comments to further benefit your practice. In addition to making an impact on your Google search rankings, reviews from happy customers can be an excellent source of inspiration for your social media marketing strategy. Quoting from online reviews is a relatively easy way to harness the power of positive feedback in order to boost traffic and conversions. Consumers consistently rank testimonials as one of the most powerful types of organic content, and advertising strategies that include testimonials have a strong track record of success—especially for healthcare clients, where trust and reputation are paramount.
How Can Rosemont Media Help?
Crafting thoughtful, professional, empathetic, and occasionally apologetic responses to online reviews requires a great deal of time—time doctors often don't have. While it is perfectly reasonable to pass this responsibility off to a practice manager or another team member, whoever serves as proxy must have an excellent strategy in mind for staying on target even in complicated situations. And that's where Rosemont Media can provide assistance. Let us help you develop a plan for every type of testimonial—good, bad, and in between—so you always walk away from an interaction with your reputation intact (or better than ever). Our team of consultants are here to guide you and your team through the modern travails of practice management.
Curious to learn more about a patient review response strategy? Contact us today for expert help with all of your reputation needs and concerns. Our team is standing by.
Editor's note: The original version of this post was published on February 12, 2019.