Why Website Accessibility Is Important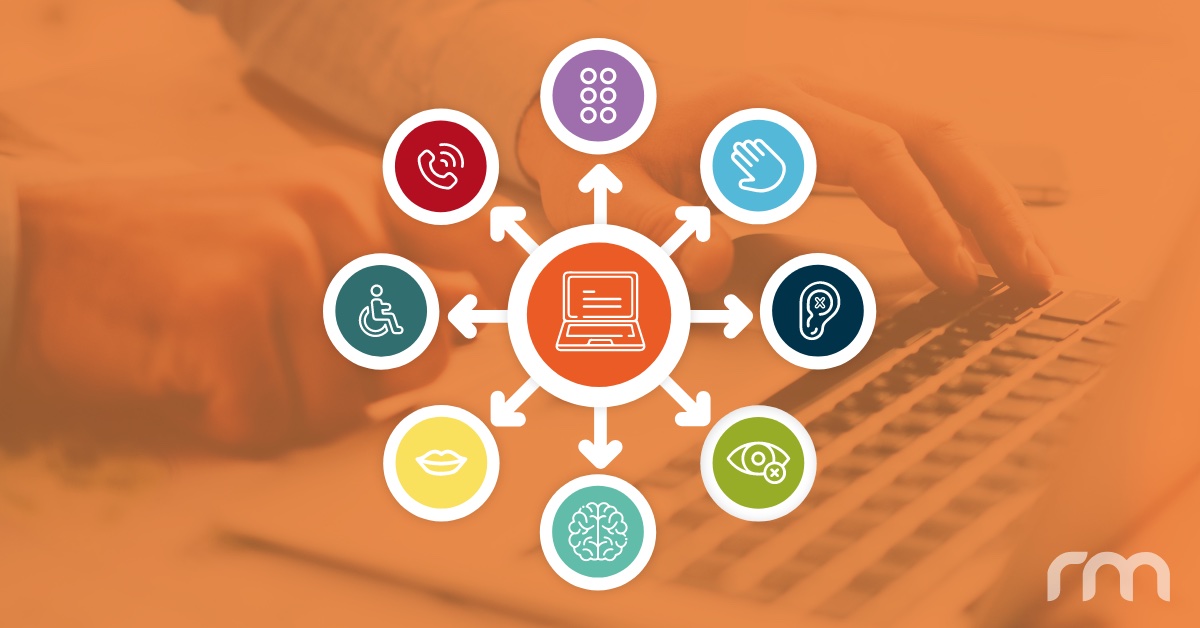 Most of us know that the Americans with Disabilities Act (ADA) prevents discrimination against individuals with disabilities, but what you may not know is that the requirements set forth in the ADA extend to websites. The United States Department of Justice (DOJ) and the court system are upholding interpretations of the law which consider websites to be "places of public accommodation" that must comply with the ADA. For our clients at Rosemont Media who operate in the elective healthcare industry, these legal trends mean that providing optional website accessibility (defined as "full and equal use") not only benefits website visitors with disabilities, it also protects practices from potential lawsuits.
Healthcare practices nationwide are often shocked to receive lawsuits or demand letters from lawyers that allege their websites have accessibility issues. These offenses may represent a wide range of technical inconveniences or outright obstacles to access, such as absences of video closed captioning, alt text, or keyboard-only accessibility, for example. In order to prevent litigation and the loss of valuable time and resources, practices are encouraged to conform to Website Content Accessibility Guidelines (WCAG) 2.1 AA technical standards and provide an Accessibility Statement on their website. The Website Content Accessibility Guidelines are published by the World Wide Web Consortium (W3C) and WCAG 2.1 AA includes 50 success criteria for website owners to follow. Unfortunately, these criteria can be very technical and are often difficult for the average reader to understand. Thankfully, Rosemont Media has developed a comprehensive range of accessibility services to help clients ensure ongoing WCAG compliance.
How Can Rosemont Media Help Practices Avoid Website ADA & Accessibility Lawsuits?
Within the Rosemont Media offering of Website Accessibility Compliance Services, we offer accessibility audits, updates, and management packages that adhere to current legal standards and help protect our clients from litigation. For clients who are interested in new websites, our custom website packages include functions and features that align with WCAG 2.1 AA standards and practices can opt for ongoing website accessibility management to keep pace with new developments. For our clients who already have websites and want to evaluate for current compliance and update as needed, we offer accessibility audits and updates, as well as additional accessibility element packages to cover video and image accessibility concerns.
While the Rosemont Team will work diligently to maintain the accessibility functions of your website, it is also important to keep in mind that there are some grey areas in the law that are subject to various interpretations. Ongoing audits of our clients' websites and updates to our accessibility services aim to evolve with the changing landscape of accessibility to keep our clients protected from both predatory and legitimate legal actions.
Ask Us About Website Accessibility
Whether you have recently been contacted by a lawyer or just have questions regarding website accessibility, our team of experts at Rosemont Media can help you navigate a path to success with corrective and preventative Website Accessibility Compliance Services. Contact Rosemont Media to speak with a knowledgeable representative today!