How to Plan an Effective Website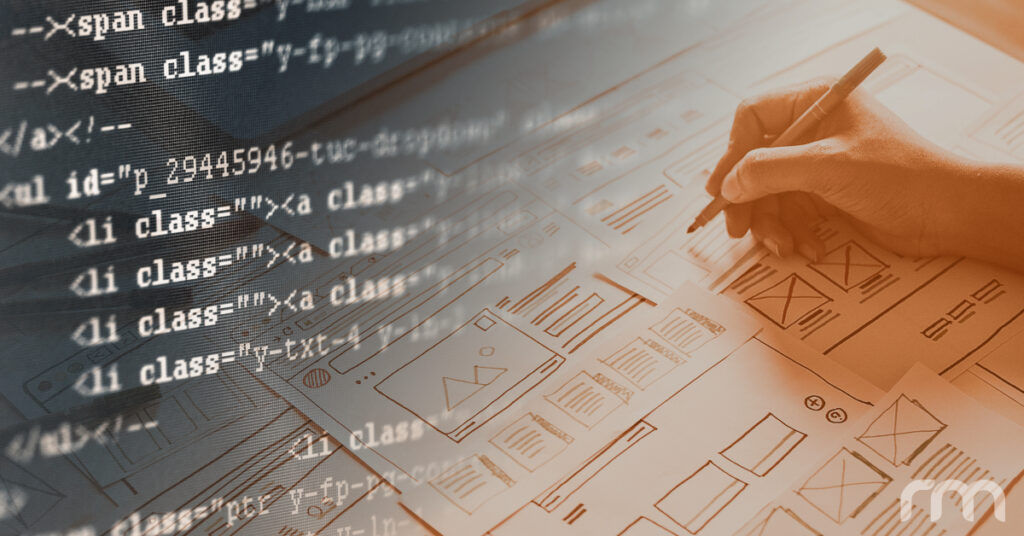 Just as a house without a solid foundation will surely crumble to the ground, a website built without meticulously devised blueprints for success can end up taking up space on the Internet in the best case scenario, and disenchanting potential patients in the worst. The web is plenty populated with template-based sites created by automatic software, but we already know that—while quick to produce—this modality so often fails to convey the superior quality of your service. Like neglecting to personalize a patient's treatment plan, creating a website without the tailored strategies essential to achieving your goals can send the message that your services are similarly generic.
Once you've made the decision to bring your vision to life online, a number of simple measures can be taken in the planning phase to help you lay the groundwork for a robust, effective website.
Identify Your Goals
Are you seeking to grow your practice by increasing public awareness of your services, or do you wish to target a demographic that may be lacking in your patient base? Maybe you simply want to upgrade an outdated site so that it more accurately reflects the brand of your unique practice. In any case, having clear knowledge of your goals in the early phases of the planning process can help ensure the development of your website is steered in the right direction.
Content Is King
Gain an idea of what kind of content you want on your site. Planning the architecture of your site—which is one of the first steps of the website design process—revolves around the nature of your desired content. Everything from the type of information you wish to communicate to the way your content reads on the page will influence visitors' perception of your practice. In general, the people perusing the websites of medical or dental practices are either looking for answers regarding treatment, or trying to choose a care provider. The more helpful material exists on your site that can address prospective patient inquiries, the more memorable you will be in the minds of those parsing through their treatment options.
Set the Tone
Determine the tone or mood you want to evoke. The tone of your site will be read through an array of visual indicators, including the colors, images, fonts, and content exhibited on the page. Your website can be considered a digital extension of your practice and overall expertise, so give thought to the type of mood you wish to convey. Do you want to elicit an air of peaceful serenity, or present patients with prestige and glamour? While the motif of your site will be established later through comprehensive design consultations, contemplating your ideal site conception in the initial stages can help kickstart the process.
Emulate Your Voice
Much of the content in your website will likely be devoted to explaining specifics about procedures and the overall treatment experience at your practice. With that in mind, it's a good idea to relay this information in an informative, easily understandable, and soothing way as much as possible. The content of your website should be an emulation of your own voice to some degree—in other words, it should be similar to the educational tone and personal communication style you take with patients in the initial consultation and throughout the treatment process. This can give viewers a glimpse of how they will be treated and how their needs will be addressed at the practice. Thorough and informative content combined with a compassionate and genuinely helpful tone can make a good first impression on readers who are researching their options.
Highlight Your Strengths
Think about features you may want to emphasize. Don't forget, your website should demonstrate what sets you apart from other practitioners. There are a number of ways to effectively communicate your strengths to patients, whether subtly or candidly. If you are known for achieving natural-looking results, you may consider implementing an extensive patient gallery, incorporating dynamic before-and-after photo sliders on procedure pages, or using actual patient photos rather than models on your site. Alternatively, if you developed—or are adept in performing—a cutting-edge technique that improves upon traditional protocols, you may want to highlight your unique approach in a special design feature on the homepage. Part of the beauty of a custom website design is the ability to build innovative features that may not be found on other sites.
Focus on User Experience
Research design elements you would like to implement. A seamless user experience and functional yet aesthetically engaging design should be a top priority for any website. In the case of healthcare websites, research indicates that a good website design can bring patients to your practice by establishing patient trust. With this in mind, you can exercise control over the site layout, navigability, scrolling, and responsiveness to lend a smooth and convenient experience to every visitor who enters your website.
After you have a general understanding of how you would like your site to appear and function, a number of different elements must work in sync to transform your blueprint into a striking result that perfectly encapsulates the life and soul of your practice. To put it simply, content very often drives design, and design ultimately drives development. From architecture planning and content development to design consulting, coordination of materials, drafting of custom features, and writing the actual code that builds the site— these components all inform and influence each other.
From Planning to Perfect
An effective, masterful website is found at the intersection of artistry, technology, and utility. Building a custom website from the ground up is an endeavor requiring cooperation from multiple pieces—all of which are constantly evolving. This may make website creation seem daunting, but in reality, the key to quality is often simple preparation. With a team of creative minds at your side who are dedicated to realizing your goals for growth, building a fully responsive website design optimized for your practice can seem like a breeze.
Rosemont Media is ready to guide you through every step of the process. Take a look at our medical and dental web design portfolio to see examples of what can be achieved. When you are ready to build a high-quality website reflective of your expertise, reach out to us today.
Editor's note: The original version of this post was published on June 26, 2018.