Why Is Responsive Website Design Important for Medical and Dental Practices?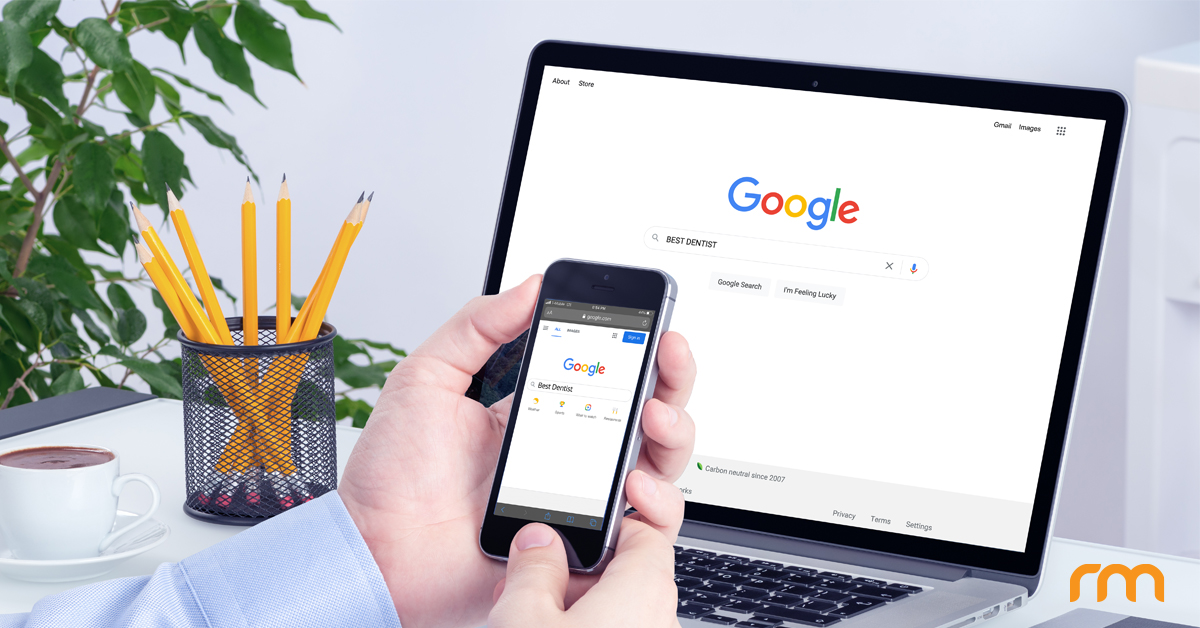 The importance of having a website for your dental or medical practice is clearly very obvious to most healthcare professionals, but there are still plenty of websites out there that are not properly optimized and/or designed to cater to users who primarily utilize smartphones and tablets to access the Internet. While this may seem like an unimportant issue to some, it is actually quite critical, particularly when you consider how many current and potential patients are likely to conduct their online searches on a mobile device.
According to recent data, mobile devices are now responsible for more than half of online traffic, globally. As shown in the graph below, this trend has grown significantly in the past ten years (up from 5.21% in 2011 to 56.12% in 2021).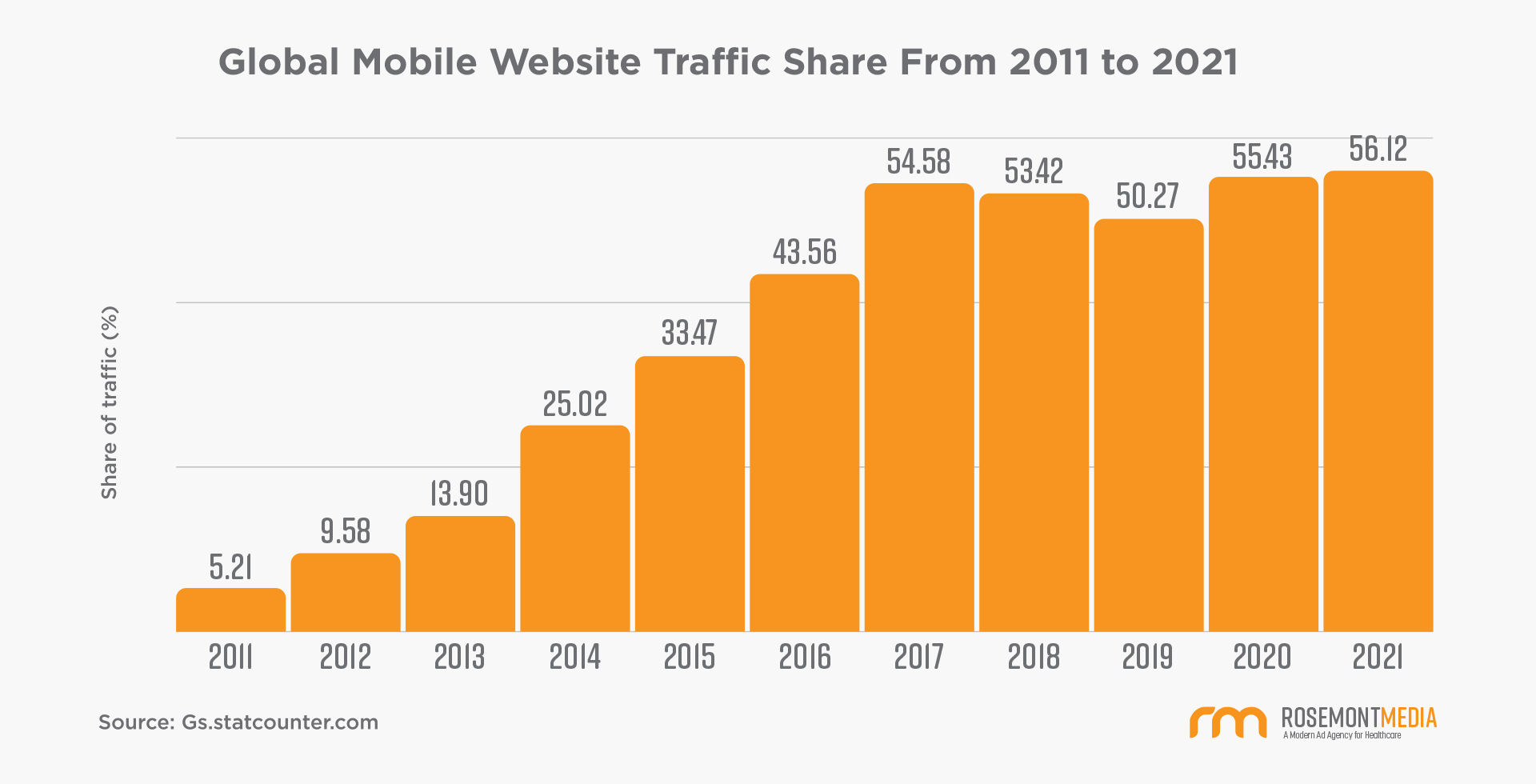 It is also important to keep in mind that there are some key differences between mobile and responsive website design—a website that has a "mobile version" won't necessarily function as well as the full site, and may not work as intended on certain screen sizes. With a responsive website design, visitors are able to access all of the features and information available on the full desktop version of your site, regardless of the screen size they are viewing it on. This improvement in user experience can mean the difference between a potential new patient remaining on your site (and possibly booking an appointment) or navigating away to one that functions better on their device.
Rosemont Media Can Help
If you don't currently have a mobile-friendly website for your practice, there's no better time than now to consider updating your website. Our talented team of graphic designers, programmers, web content writers, and more can work closely with you to create a website that reflects the high-quality care you provide to patients every day. Learn more about how we can help your practice shine by viewing our portfolio or contacting us to speak with one of our knowledgeable consultants.