3 Reasons to Regularly Update Your Website Content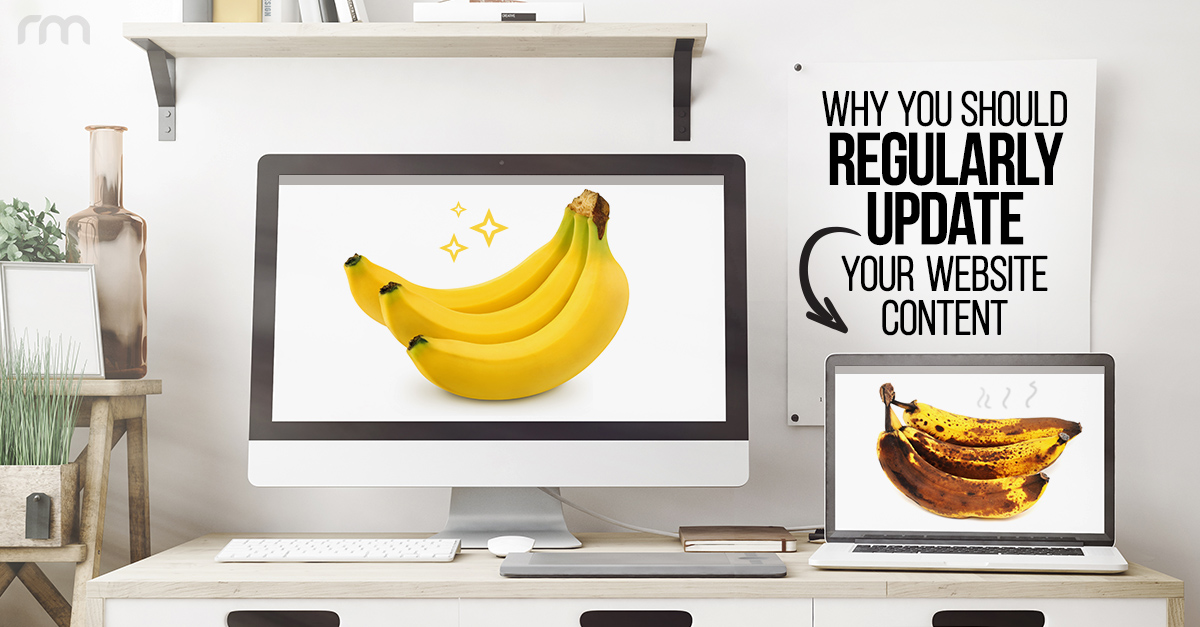 A lot of time and energy go into building a website that can effectively represent your practice—and this effort should never completely stop. In the beginning, your goals may be to ensure your site works properly, has an attractive design, offers helpful information, and is optimized for search engines. While these are all important for an overarching online marketing strategy, continuously updating your website with fresh content is an extremely powerful way to get noticed and stay ahead of competition.
Whether you're publishing new pages or expanding old ones, ongoing content marketing efforts breathe new life into an already excellent resource. This does more than just keep your website current—it creates the opportunity to boost your rankings in organic search results. Based on everything we know about search engines like Google, the value of maintaining a website with fresh content is undeniable. Take a look at some of the key benefits you can experience when you regularly update your practice website.
1. The Page Will Be Indexed More Often
Adding content to your website sends a signal to search engines that you have new information that needs to be indexed within their systems. Getting this attention can be done in a variety of ways, including posting a blog, publishing a new page, updating an outdated page, or expanding one that may be lacking details. Google tends to favor pages that have fresh content because they're deemed more up-to-date and relevant.
2. Higher Chance of Ranking for Search Terms
By refreshing your site's content, you have a better chance of ranking for different search terms. This doesn't necessarily mean an update will definitely cause you to rank higher. However, by adding new content that triggers your website to be indexed, you are creating more opportunities to show up in search results, which could cause your traffic to increase. Refreshing the core pages of your website (cornerstone content) is a great tool to achieve this goal, as these pages typically hold the most value.
3. Shows Readers Your Site Is Up-to-Date
Aside from the advantages to your website's SEO, sharing fresh, original content communicates to your readers that your website is alive and well. It has useful information that isn't outdated and, therefore, is a reliable aid in their research. If visitors see you as a trustworthy resource, they may keep returning to your website for information and will, ideally, come to you if/when they choose to move forward with a certain treatment.
Bonus: Tips to Remember when Updating Your Content
Expand Pages Often to Get Noticed
A one-and-done refresh may not be enough. Depending on numerous factors—one being the competitiveness of your online marketplace—updating your content once and then not touching it for several months (or even years) is usually not going to cut it in terms of boosting and/or maintaining good SEO.
With this in mind, we recommend following up initial page expansions with one or multiple expansions later in the year so that your pages are being consistently improved. This regular activity can help show Google (and frequent visitors) that you're serious about providing the best resource possible.
Write for Your Readers, Not for Search Engines
Considering the advantages of routinely updating content, it can be tempting to make updates for the sole purpose of getting search engines' attention. Unfortunately, this mindset tends to lead to unnecessary, small, and/or black hat content changes that may either go unnoticed and be wasted effort, or be viewed as spammy and potentially hurt your ranking within search results.
Instead, we recommend writing for your audience while keeping best SEO practices in mind. By focusing on the value of your content, you can earn the reputation of being a reliable resource—for both visitors and search engines. A great way to do this is to answer questions on your site that you frequently hear from patients. While treatment will need to be discussed in more detail during the in-person consultation, you can introduce popular subjects on your website to help those in the initial stages of their research.
Need Help?
Not sure how or don't have the resources to continuously put out original, quality content? Our team of content marketing and SEO professionals are dedicated to staying at the forefront of search engines' latest updates and customizing marketing strategies based on this knowledge. Contact us online or give us a call to learn how we can enhance your online presence, whether your content simply needs refreshing, or your website needs to be built from the ground up.
Editor's note: The original version of this post was published on December 13, 2016.