Website Marketing Secrets for a Thriving Online Presence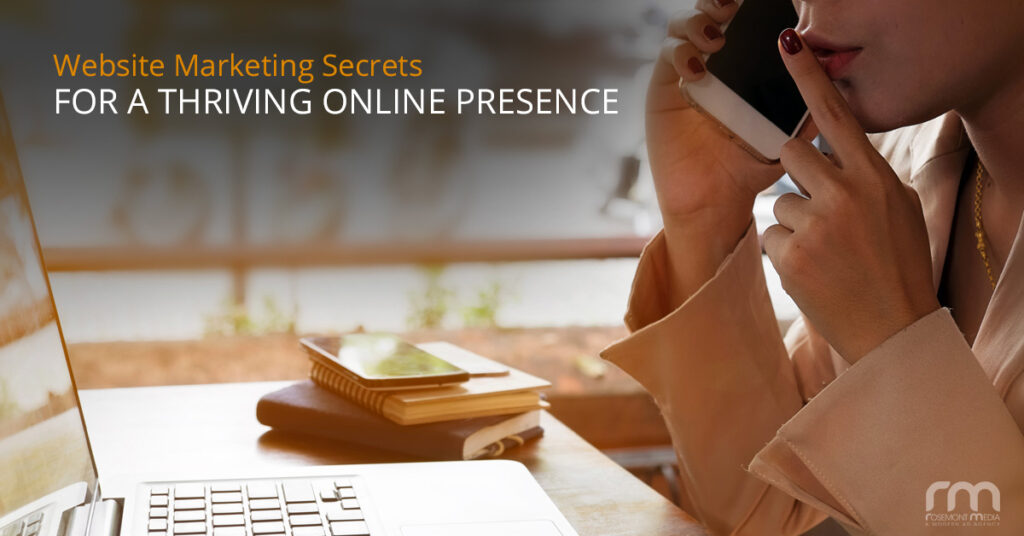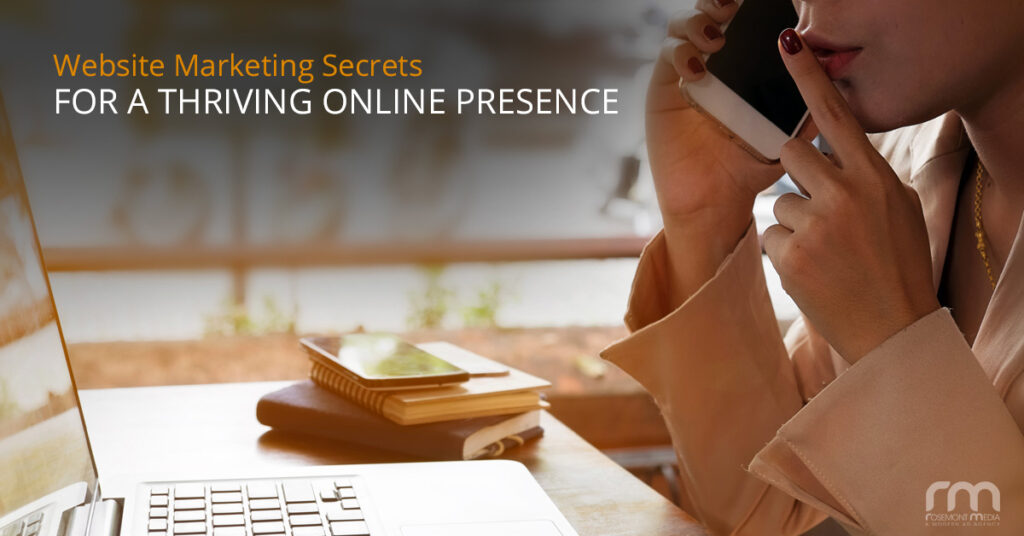 Having a dynamic website marketing strategy that evolves with emerging trends can help your healthcare website maintain a competitive edge. Whether you feel like your website is lagging behind your competitors or you are looking to re-energize your digital efforts, we have compiled a list of several potent marketing secrets to help your practice achieve greater online success in the new year.
Establish a Baseline
It's impossible to understand where you're going without first knowing where you are. Committing to a thorough evaluation of your marketing plan and website is the first step toward making progress.
Use insightful resources like Google Analytics, Google Webmaster Tools, and others to gauge the current health and performance of your website. Having a clear picture of your present status can help you formulate actionable goals going forward.
Map out your current marketing efforts, such as AdWords campaigns, blogging, SEO, link building, or social media, to create a comprehensive overview of your existing strategy.
Update, Expand, and Market Your Content
Focusing on content development has been an enduring approach for improving website performance on search engines and holding the interest of website visitors. However, if you do not have a strategic plan for continuously updating, expanding, and marketing your content in a way that integrates with your SEO goals, your efforts are not being maximized. Professionals in the elective healthcare marketplace can be significantly rewarded for robust content marketing strategies that gel with Google's standards and visitors' interests.
Utilize Social Media to Expand Your Presence
It's no longer enough to just have a Facebook or Instagram account for your practice; you've got to use social media outlets to your advantage. Promote your practice in a way that broadens your marketing reach, establishes a connection/dialogue with your audience, and synchronizes with other aspects of your marketing strategy. For dental and medical practices, ramping up targeted social media efforts can deliver measurable results that may outperform more traditional forms of online advertising.
Create Targeted AdWords Campaigns and Optimized Landing Pages
Whereas efficient, effective use of Google AdWords can generate satisfying ROI, a poorly managed pay-per-click campaign can drain your coffers and detract vital funding from other important marketing efforts. Developing a cohesive Google AdWords strategy that incorporates optimized landing pages, proper budget management, appropriate keyword selection, analytics tracking, and other essential components can create a valuable stream of traffic to your website.
Harness the Power of Online Reviews
Online reviews and ratings have a huge impact on where patients decide to go for elective treatments. If you haven't been paying attention to what patients are saying about your practice or focusing on ways to improve ratings, it's time to start. Encouraging satisfied patients to write reviews, responding constructively to valuable patient input, and having a plan for ongoing reputation management is crucial for maintaining an image that is attractive to potential patients.
Get Help from Industry-Recognized Professionals
If you are a running a successful practice, chances are your time is primarily invested in caring for your patients and other critical day-to-day responsibilities. Developing, maintaining, and expanding an effective website marketing strategy is, in most cases, an added responsibility that is best shared with a skilled, experienced marketing agency. Ideally, a company with proven industry experience, expertise in the healthcare field, and dedicated in-house teams to handle all of your marketing needs would be best suited to assist you.
For many top dentists and doctors, Rosemont Media is a trusted partner, providing elite website marketing services that generate measurable results. Our dynamic and knowledgeable team manages every aspect of our clients' marketing efforts, with a focus on creating synergistic strategies that keep pace with the ever-changing online landscape. As a Google Premier Partner, our successful work as an agency is recognized for its consistent quality, compatibility with Google standards, and integrity.
If you are interested in strengthening your online performance and growing your business, we encourage you to contact one of our dedicated representatives for a comprehensive website evaluation.