Why Ethical Marketing Matters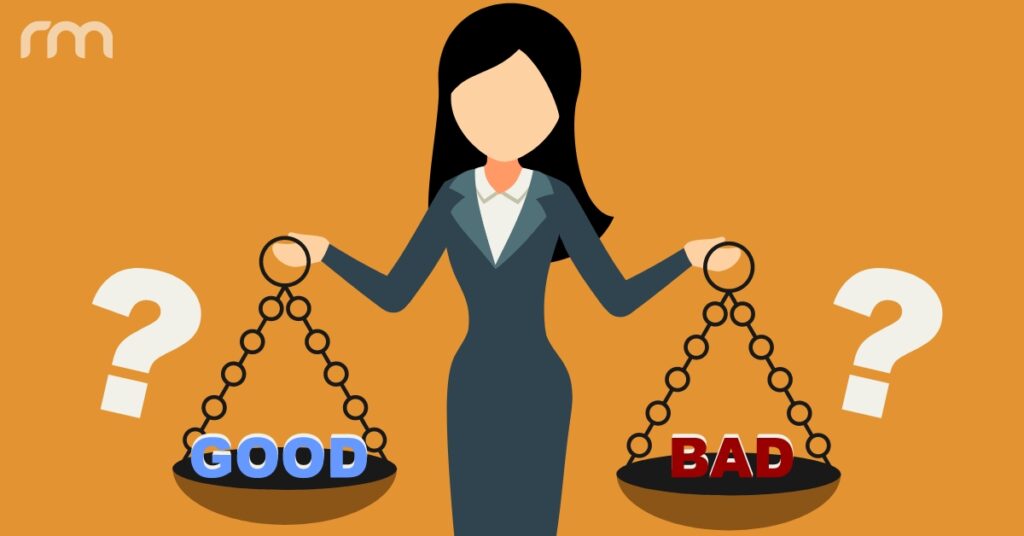 It's no secret that technology has changed the landscape of how people make decisions about the goods and services they elect to consume. The internet has empowered patients everywhere to become more educated and proactive about their healthcare decisions, creating a need for information that can, in part, be fulfilled by customized web content—a vital component of your online presence that serves as an opportunity to both strengthen patient education and broaden your patient base. In developing memorable content that will reflect positively on your practice, there's a fine line between demonstrating your commitment to excellence and overzealously promoting your services in a manner that raises eyebrows. Fortunately, navigating this distinction is just a matter of using effective and ethical healthcare marketing practices to highlight your unique strengths.
Marketing your expertise is an essential part of growing your practice and engaging with current and prospective patients, but there are ways to communicate the value of excellent care and positive results without resorting to "black-hat" advertising strategies. For medical and dental practices—whom people hold to the highest standards of moral conduct—a comparable code of ethics in one's content marketing strategies is imperative.
What Is Ethical Marketing?
At its core, the purpose of healthcare marketing should be to inform and enlighten the public about the different services that can help them reach their treatment goals. Conveying this information in an ethical manner while increasing conversion rates simply involves demonstrating your competence without resorting to underhanded marketing tactics, such as: denigrating other professionals in the industry, creating misleading or false expectations about the potential results, plagiarizing another practice's content, or using deceptive language to promise an outcome that you cannot deliver.
Is Ethical Marketing Profitable in the Long-Term?
As an extension of your practice—as well as your character—the content on your website, social media posts, and advertisements should be crafted with authenticity and integrity. Ethical healthcare marketing seeks to provide helpful information about a product or service without playing upon a patient's insecurities, anxieties, or emotional vulnerabilities. Consumers have an acute sense of whether certain advertising strategies feel questionable or shady, and the same is true for patients researching their treatment of interest.
From a more technical standpoint, although "black-hat" tactics are designed to provide a quick boost to your search engine rankings, they can actually work against you in the long run. Google releases periodic algorithmic updates that are designed to penalize unethical marketing strategies, often resulting in websites that employ these tactics being pushed down in the rankings or hidden altogether. This can be difficult to recover from, and the temporary boost is almost never worth the long-term consequences. Ultimately, not only do unscrupulous marketing strategies obliterate patient trust, but content that seems dubious, dishonest, or like an exact duplicate of information found elsewhere on the web usually ranks poorly on Google and does little to establish your credibility.
How Can Web Content Act as a Form of Public Service?
As a healthcare professional, patient education and empowerment are oftentimes important parts of your day-to-day work. Put another way: when a prospective client comes in for a consultation, you want them to leave your office feeling comfortable, confident, and well-informed about both the procedure(s) they are interested in and your ability to provide the results they desire. The same principle applies to your website and social media content. In the digital age, most patients begin their search for a provider online. Robust website pages and an active social media presence—when combined with an ethical approach to content development—can be invaluable for getting patients through the door. It also helps to establish you and your practice as a knowledgeable and authoritative presence on the web, which further promotes brand awareness.
So how do you plan out content that serves as both promotional material and a public service?
Think about common questions patients ask during consultations. How can you address some of those questions on your website or through social posts? What kinds of details do you think would be most helpful for patients to know?
Focus on your practice and what sets it apart. Rather than denigrating other providers or promising "the best" results, focus on what might make your practice attractive to prospective patients. Unique features like office upgrades, advanced technologies, or the ability to perform certain procedures on-site are typically far more appealing to patients than empty promises.
A personal touch can go a long way. Your website content should ideally reflect your voice as a medical provider and give patients a sense of who you are. You may want to consider including information about why you chose to enter the profession, what you enjoy most about your field, and what sorts of continuing education pursuits you have undertaken.
Keep it professional and accessible. No one wants to feel degraded or shamed. When patients look for information about a procedure, they don't want to be talked down to or be made to feel unintelligent. Your content should always strive to be both informative and accessible to someone who hasn't had years of schooling in your specific field.
When it comes to social media, keep it classy. While you certainly should utilize before-and-after photos as a way of showing off the potential results of a procedure, you should also avoid implying that there is anything inherently wrong with the "before" images. Instead, put the focus on what the patient might want out of the procedure and emphasize how you can help them obtain their goals.
Ethical Marketing Is a Win-Win Situation
When medical and dental marketing is honest and helpful to consumers, the result is mutually beneficial for both patients and doctors. Those seeking treatment are able to make a well-informed decision about their care while maintaining positive regard for your practice. What's more, your endeavor to provide useful material to patients without pressure or deception will reflect favorably on your reputation, Google rankings, and the dignity of your expertise. In emphasizing why a prospective patient should entrust you with their health, safety, and appearance, this integrity can speak volumes.
Do you have questions about ethical and effective content, email, and social media marketing? The healthcare marketing professionals at Rosemont Media have answers. Reach out to our team today to learn more about how we can take your online presence to the next level.
Editor's note: The original version of this post was published on October 9, 2018.