Why You Need A Social Media Guru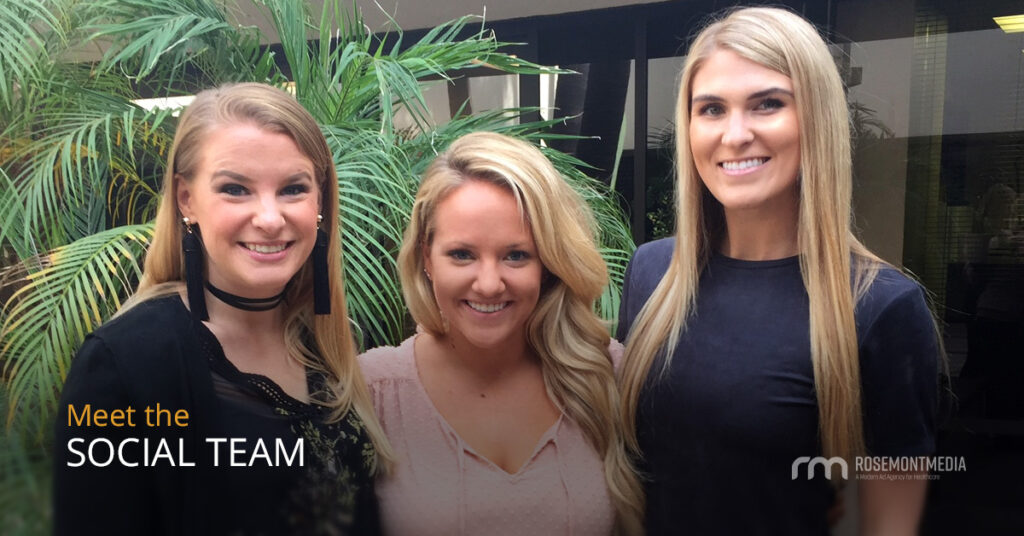 If you've visited the Rosemont Media Facebook page, you've probably already interacted with one of the super ladies pictured here. In addition to keeping RM in the social spotlight, they also do the same for our RM Social customers. In case you've been wondering if adding social marketing to your strategy is a smart idea (spoiler alert: it is!), we're giving you the Top 5 Reasons to jump on the RM Social wagon:
Peace of Mind: Breathe a sigh of relief knowing your marketing messages are being displayed consistently and as widely as your budget allows. This seems like a no-brainer, but we often see practices miss opportunities to promote specials and new procedures in an effective way.
Expertise: We live all things social and specialize in promoting health and beauty related content. With over 10 types of ads on Facebook alone, our experts will guide you through paid advertising options that align with your budget and marketing goals.
Personalization: With RM, you will get a dedicated team working directly with your practice to provide ideas and direction. All posts are completely customized to match the branding and philosophies of your practice.
Strategic Planning: Each month, you can enjoy the benefits of a carefully planned editorial calendar to keep your message on-track and on-time.
Exclusivity: We won't run social campaigns for your competitors.
Allow our talented group of strategists to be your practice's personal social media gurus. Contact us to get started on your plan for 2018.
Editor's note: The original version of this post was published on December 10, 2015.