ASAPS 2015 The Aesthetic Meeting in Montreal is Rosemont Media's Next Destination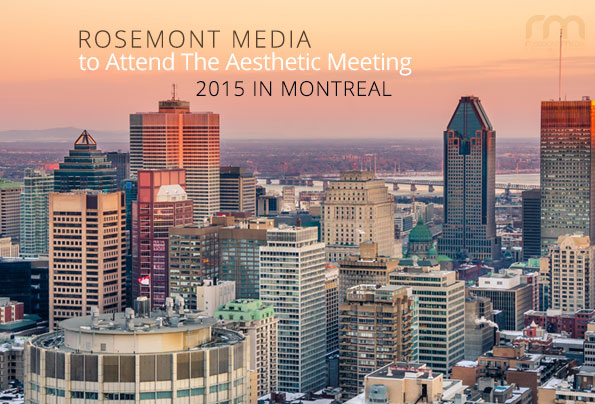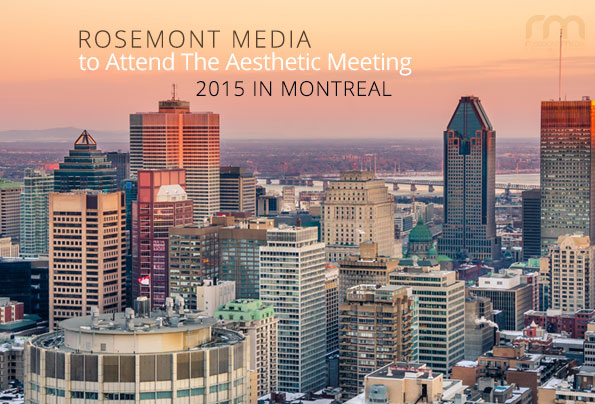 At the American Society for Aesthetic Plastic Surgery's upcoming conference, Rosemont Media medical consultants will be stationed in the exhibit hall, and CEO Keith Humes will participate in two panel discussions on Internet marketing and social media strategies.
San Diego, CA – From Thursday, May 14th to Tuesday, May 19th, leading plastic surgeons from all across the globe will gather at the Palais des Congrès de Montréal in Montréal, Quebec, Canada for The Aesthetic Meeting 2015. Also attending the symposium will be a variety of aesthetic industry-affiliated companies, including plastic surgery website design and marketing agency Rosemont Media. CEO Keith Humes is scheduled to participate in two special panel sessions during the conference, and three of the firm's medical consultants will set up shop at booth 1616 in the exhibit hall throughout the entirety of trade show hours.
Titled, "Internet Marketing in 2015," Humes' first panel discussion is set to take place in Hall 516BC at 7:00am on Sunday, May 17th. Later that same morning, his second panel session – "Social Media in 2015" – is scheduled begin at 10:00am in Hall 516BC. As revealed in the two titles, Humes and his fellow participants will be discussing various SEO and social media strategies that plastic surgeons should be employing to increase their search engine rankings and optimize their online visibility.
Humes notes that included among his talking points is what some are referring to as "Mobile-Geddon" – a recent and significant change to Google's search algorithm that places a strong emphasis on mobile website design. "We've been preparing for this mobile revolution for years by urging our clients to utilize responsive website design," he says. "As a result, they have gone unscathed by the change, though the same can't be said for plastic surgeons – and anyone, for that matter – who have yet to go mobile-friendly."
When not presenting, Humes will be in the exhibit hall accompanied by Rosemont Media Senior Consultants Kimberly Barwise and Brandon Borenstein, as well as Account Executive Sara Abernethy, all of whom will be stationed at booth 1616 to answer any plastic surgery marketing-related questions on the following days:
Saturday, May 16th – 9:00am–5:00pm
Sunday, May 17th – 9:00am–5:00pm
Monday, May 18th – 9:00am–5:00pm
In an effort to help plastic surgeons stay abreast of the progressive Internet marketing world, Humes encourages any inquiring physicians at The Aesthetic Meeting 2015 to attend his panel sessions and stop by Rosemont Media's exhibit booths to learn about the ever-changing best practices of search engine optimization, website design, online reputation management, and more.
About The Aesthetic Meeting and ASAPS
Hosted annually by the American Society for Aesthetic Plastic Surgery (ASAPS), The Aesthetic Meeting provides an opportunity for plastic surgeons and any accompanying staff members to learn about and/or further their knowledge of the most innovative techniques and treatments being utilized in aesthetic surgery today. Ultimately, the goal of the conference is to enhance the level of care cosmetic surgery patients receive worldwide.
About Rosemont Media
Based in San Diego, Rosemont Media is an inclusive Internet Marketing agency that specializes in website design, development, management, and promotion. Each of the firm's clients is offered market exclusivity as well as a comprehensive span of services, including search engine optimization, content and email marketing, reputation management, and more. All Rosemont Media websites are 100% custom-built in California.
For more information, visit rosemontmedia.com and facebook.com/rosemontmedia.