Is It Possible to Measure Social Marketing ROI?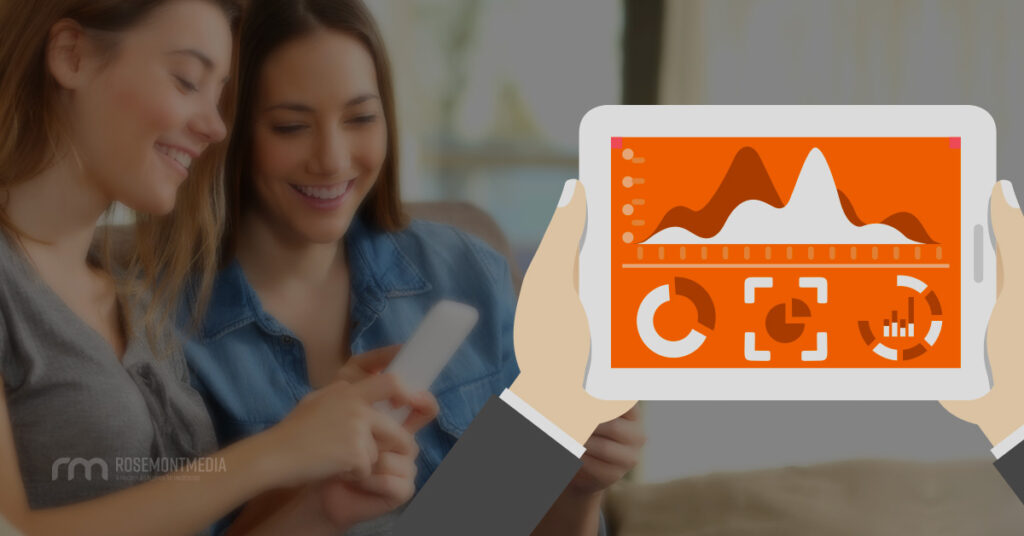 ROI Fantasies and Falsehoods
"Hello! I'm here for a treatment because I saw your posts on Facebook!" exclaims a friendly new face at your practice. Your receptionist then adds a tally to his sheet where he tracks new patients coming in as a result of social marketing.
Just as you won't soon visit a restaurant and explain to the hostess that your patronage is thanks solely to a special you saw on the restaurant's Instagram feed, the above scenario is unlikely to happen.
That excited patient might come in once or twice, and we hope they do! But if this is how you're tracking ROI for social media marketing, you're measuring the wrong actions.
Making Metrics Your Own
By now, most businesses recognize the value of maintaining a social media presence. Just last year, Facebook revealed that 65 million local businesses use its free Pages product to connect with customers.
But the number of businesses that invest in Facebook's paid advertising (a mere 4 million of the bunch) may indicate business owners' leery stance on the effectiveness of social media marketing. Is it possible to wade through the vanity metrics of social media to realize a clear-cut return on invested dollars?
It is! However, because social marketing has no standardized "good-job-you-did-it" metric, what any given company uses to demonstrate ROI depends greatly upon two things: the nature of their business (sales-oriented versus service-oriented) and its primary marketing goals.
For example, e-commerce companies with a sales-driven marketing objective can track social marketing performance in units sold as a result of social campaign traffic to their website.
Social Success for Service Providers
By contrast, service-oriented businesses—such as plastic surgeons, dentists, and other private healthcare practices—commonly seek to achieve marketing goals that are less concrete than products sold, but just as influential to their bottom line.
This is because consumers in the market for personal care services may experience a longer consideration period before converting to patients than do consumers who are in the market for goods to purchase.
It follows, then, that dental and medical practices should pursue long-run-conversion marketing objectives (such as brand awareness, social media engagement, and consideration) and measure the key performance indicators (KPIs) associated with these advertising goals (like post reach for brand awareness, post comments and shares for engagement, and website traffic for consideration) in order to accurately assess social marketing ROI.
What About Analytics?
Once you've identified what to measure and have weighed its importance in your social marketing efforts, online tools can help to further evaluate success.
Making use of UTM parameters to create links that allow Google Analytics to track social campaigns lets marketers quantify effectiveness and adapt strategies based on results.
Facebook Business Manager offers Insights, which provides a variety of Page performance indicators such as page views, post engagements, video views, and actions on your page. Here you can even dig into Page user location and specific demographics of the people your Page content reached.
Instagram Business Profiles provides a streamlined version of Insights that summarizes audience demographics, content performance sorted by time intervals and metrics, and follower activity like profile visits and reach. Data for sponsored content that has been promoted directly from the platform is available here, too.
Facebook Ads Manager presents an in-depth look into paid ad performance. Here you can see how many eyes your practice is reaching, how many clicks your content is getting, cost per click (CPC), and cost per 1,000 impressions (CPM, a more traditional advertising metric). The Ads Manager dashboard lets users compare data on a Campaign, Ad Set, and Ad level with an array of variables that can be applied to highlight metrics that matter most to you.
Benchmarking your results and comparing figures to past performance is a good way to monitor progress. This practice compares apples-to-apples data to establish whether or not your efforts are effective or if adjustments like increasing Facebook ad spend, for example, should be made.
Extracting the value of social marketing comes not only from tracking clicks and impressions, but also from acknowledging the patterns of consumer behavior and recognizing how well-executed campaigns influence your audience's path to becoming a patient.
Making It Make Sense
Although the "social marketing is intrinsically valuable" adage holds some truth, savvy practices need more substantial evidence of the value of investing in social content promotion.
Identifying appropriate marketing objectives for your business, implementing social marketing activities that deliver on your goals, and analyzing metrics that matter can demonstrate the fact that social media marketing provides one of the most efficient, economical, and targeted digital advertising mediums today.
If you're interested in seeing real social marketing ROI work for your medical or dental practice, Rosemont Media's team of social media marketing professionals can help. Drop us a line to learn more about why investing in social has never been smarter.
Want to learn more about tracking your social media efforts? Check back to our blog soon for additional posts about advanced ROI monitoring for social media.