Facebook Engagement: Going Beyond 'Likes'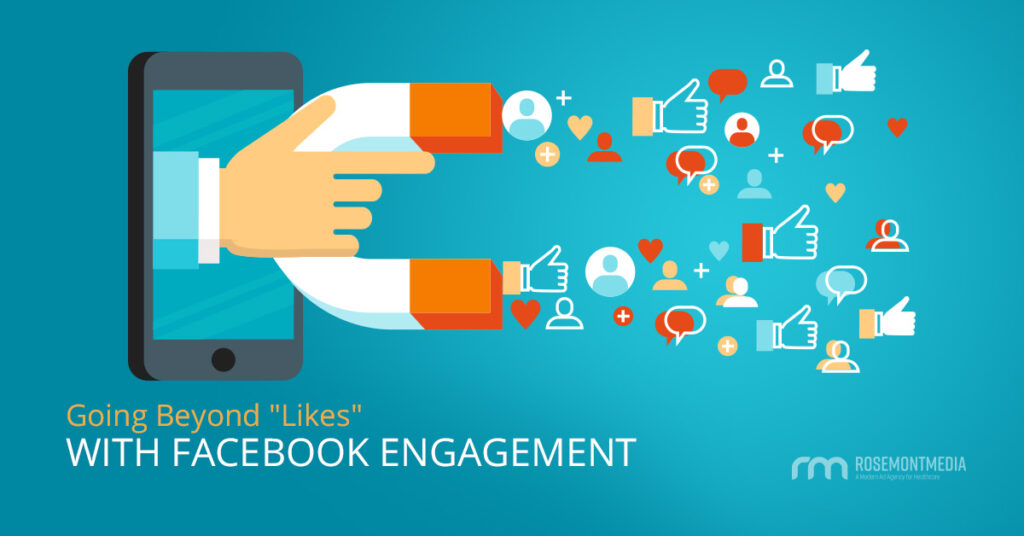 Social media offers elective healthcare practices an opportunity to increase brand awareness among a target demographic and build rapport with online audiences. While many of us may feel satisfied by generating personal Facebook posts that attract 'likes,' achieving social media marketing success in competitive markets requires a more advanced level of preparation and strategy aimed at maximizing user engagement.
Engagement essentially means any action on social media that represents an interaction with your posts and/or practice. Though 'likes' are positive and validating, they represent the lowest level of user engagement and offer little in the way of additional marketing or conversion benefit.
When social media marketing professionals work to cultivate high-quality, custom content for their clients, they aim to attract responses that surpass 'likes' to elicit more valuable forms of engagement, such as:
Reactions – A selection of five animated emojis that represent users' emotional responses to posts (❤️, 😆, 😮, 😢, 😡)
Mentions – Instances when your practice name is mentioned by Facebook users
Shares – The number of times individuals share a post on a friend's page or their own page
Comments – Messages written in the comments section of a post
These types of interaction require more time and personal investment for users to complete, quantify the importance of a given post, indicate brand awareness, and can ultimately provide greater exposure for popular posts. In addition, the algorithms for Facebook and Google both account for the presence of these social signals and amplify visibility in newsfeeds and search engine results based on engagement statistics. The greater the rate of engagement is, the more important and relevant your practice's posts and brand becomes.
Another type of valuable engagement includes personal messaging from users to the practice. This interaction does not boost visibility or brand recognition; however, it does create a direct line of one-on-one communication and may present opportunities to exhibit high-quality customer service and/or convert users into patients.
If you are having trouble engaging your audience, focus your creative energy on delivering messaging your Facebook followers care about and respond to, fostering conversations they want to be involved in, and creating interactive opportunities that generate participation. With the right engagement strategy, your social media channels can provide a significant boost to your online presence.
Let's Talk. Our Social Media Team Can Help
Our social media team offers extensive expertise in boosting social media engagement and increasing conversion. If you are overwhelmed by the challenges of mastering social media marketing or are disappointed by lackluster results, we can answer any questions you have and help formulate a customized strategy designed to advance your success. If you would like to learn more about our social media marketing services or comprehensive website marketing packages, we encourage you to contact one of our knowledgeable representatives today!