New Google Algorithm Update Reinforces Worth of Fresh, Quality Content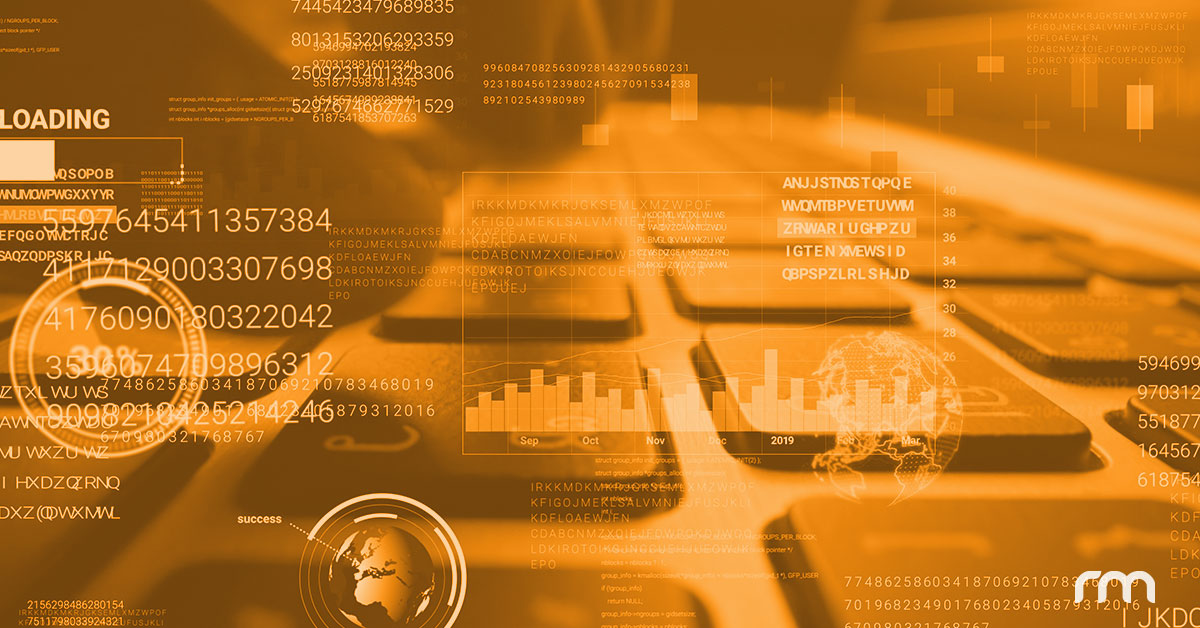 Earlier this month, Google confirmed the launch of a new broad core algorithm update, officially designated the "May 2020 Core Update."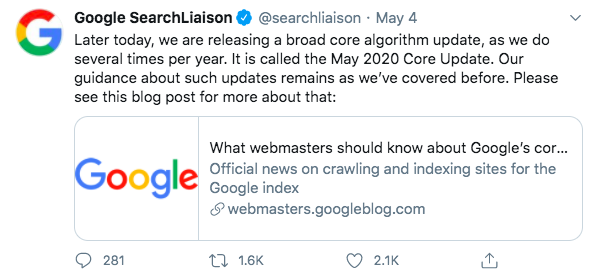 Per usual, this broad core update has continued to roll out over the course of several days, leaving a search results shake-up in its wake. Predictably, some websites have seen an improvement in rankings, while others have suffered a dip.
What Determines Gains or Losses in Rankings from this Update?
As a broad algorithm refinement, the May 2020 Core Update is not intended to address a particular website offense or algorithm issue—which is the case with many other named updates, including "Penguin" (fraudulent linking), "Hummingbird" (search result relevance), and "Pigeon" (local SEO spam). Instead, this core update is more of a modification to the value of one or more ranking factors that make up Google's main algorithm. Consequently, websites will typically see movement in rankings not because of penalties assessed by Google, but rather due to the fact that previously under-valued sites are now more properly rewarded for the quality and relevance of their content.
In short, a rise in rankings triggered by the May 2020 Core Update likely means your website is now being valued higher by Google than other sites with less relevant, poorer-quality content. Conversely, a decline in rankings doesn't necessarily mean you've done something wrong, but instead that Google may value the content of other sites more greatly than your own.
What Can You Do to Rebound from a Rankings Dip and/or Benefit from Future Core Updates?
Broad algorithm updates are implemented multiple times per year, though some affect rankings significantly more than others. With the May 2020 Core Update, major volatility on search engine results pages (SERPs) has been noticed—particularly among the healthcare sector and in local SERPs.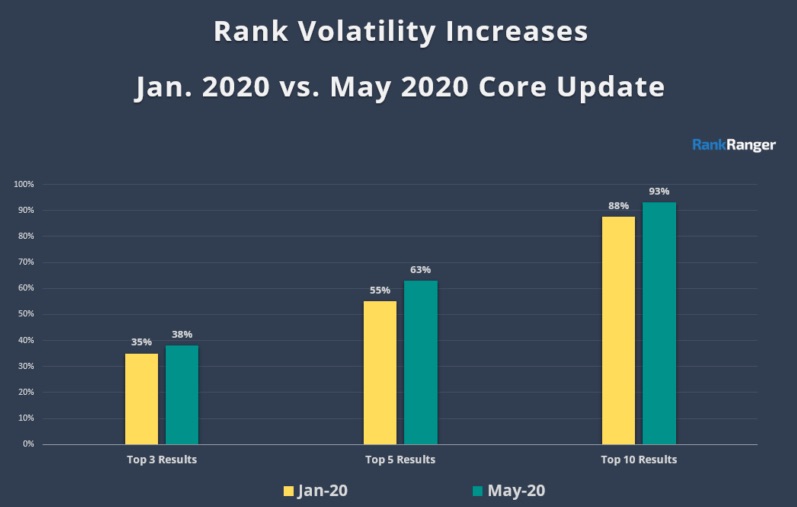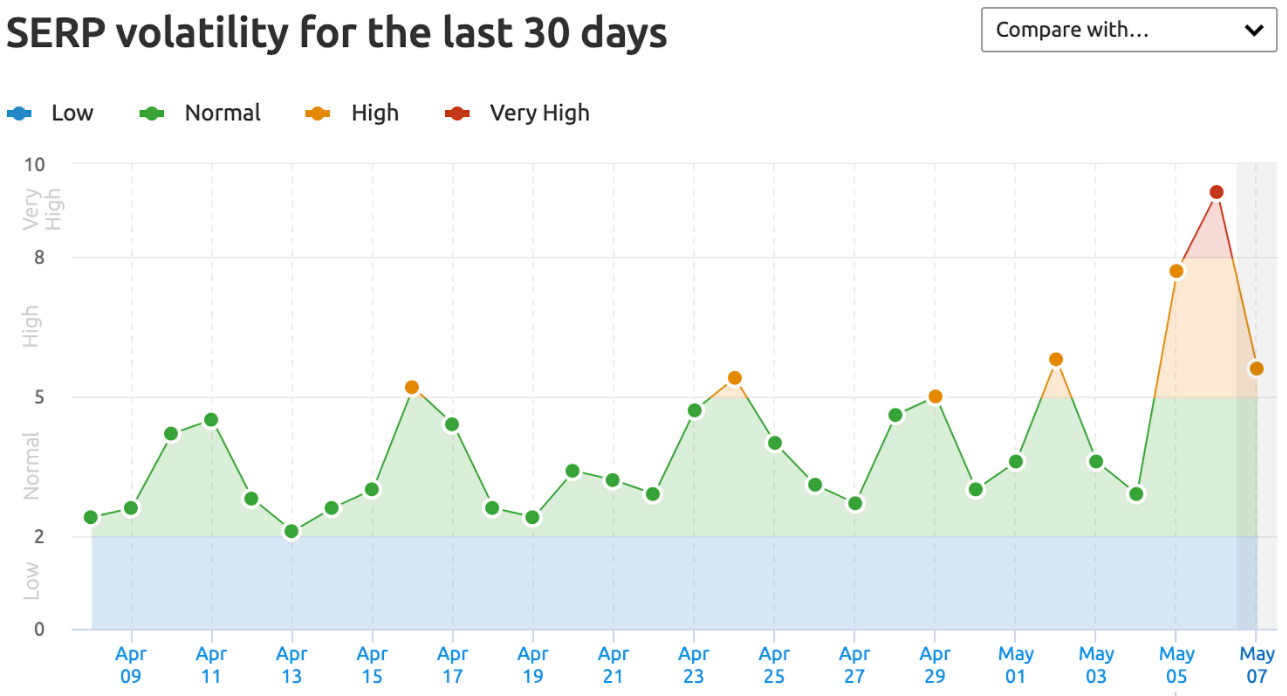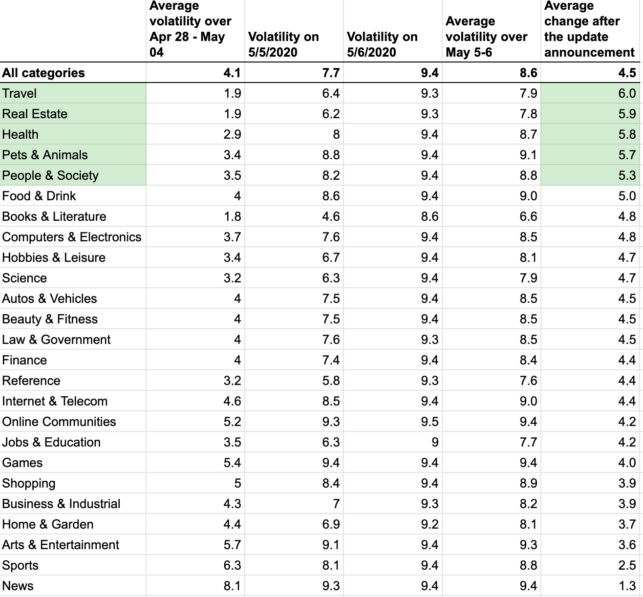 If you were hit by this update, or if you wish to better position your website to benefit from future algorithm refinements, an effective content marketing strategy is critical.
By keeping your content updated on a regular basis, you show Google that your website remains a relevant, highly valuable resource for visitors—which gets rewarded in the end. In addition to written text, this includes implementing videos and infographics where applicable throughout your site, as these types of content help to make information about your products and services even more digestible for a broader range of visitors. Furthermore, it's important to consistently evaluate all content throughout your website—including blog posts—potentially revising or re-directing any dated pages or articles to more current resources.
For more than a decade, Rosemont Media has custom-crafted all content marketing plans on the basis of ensuring our clients' sites continually remain highly informative and relevant—and we are pleased to have found success in achieving and maintaining excellent search engine rankings when a steady stream of quality content is added and/or updated on their sites. In fact, the May 2020 Core Update proved to be very beneficial for several of our clients, with many seeing a notable jump in organic keyword rankings.
For additional information about the May 2020 Core Update, or if you are interested in learning more about the advantages of content marketing for your medical or dental practice, please reach out to Rosemont Media today. A knowledgeable member of our team will be happy to provide assistance!