Plastic Surgeon in Orange County Launches State-of-the-Art New Website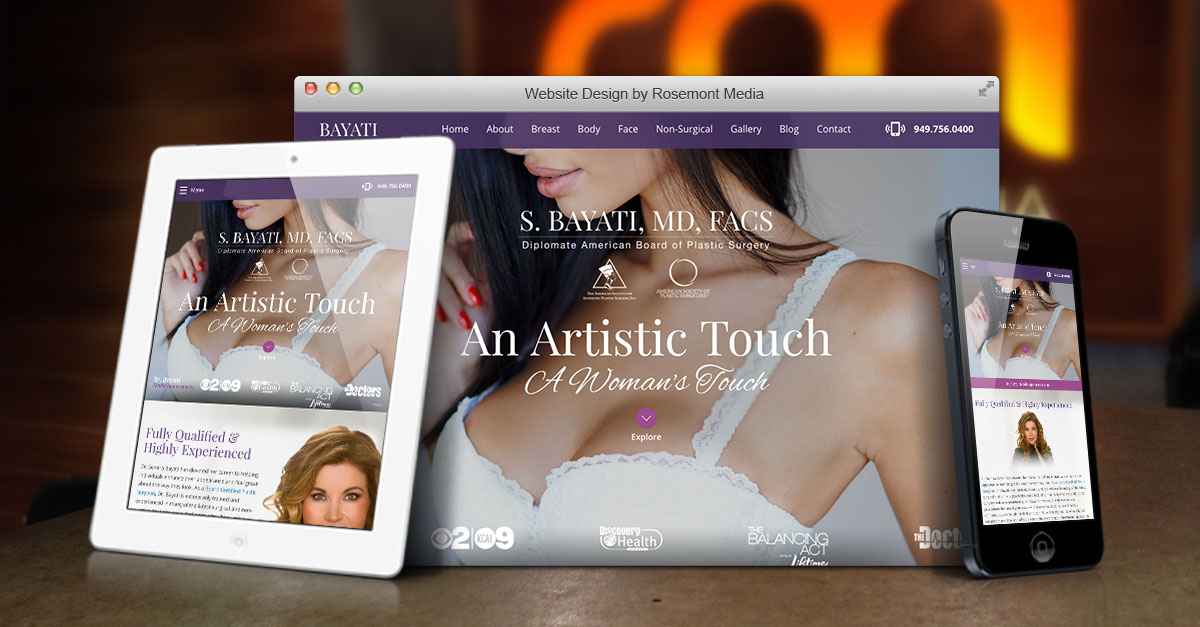 Dr. Semira Bayati unveils her new, responsive website designed to provide individuals considering surgical and non-surgical cosmetic enhancement with a detailed educational resource.

Newport Beach, CA – Dr. Semira Bayati, a plastic surgeon in Orange County and the head of a comprehensive practice offering a range of surgical and non-surgical aesthetic enhancement options, is announcing the launch of a state-of-the-art new website. The site is designed to serve as a thorough educational resource for individuals considering procedures that can enhance their appearance and help them feel great about the way they look.
Dr. Bayati's new website essentially functions as a virtual window inside her practice, giving viewers a detailed look at the many services available for both women and men. Created utilizing a responsive medical website design, the site can be viewed easily across a range of digital platforms, including smartphones, desktop computers, tablets, and laptops. In addition to a biography of Dr. Bayati and a list of her credentials, the website includes extensive before-and-after photo galleries, testimonials from patients, information about payment and financing options, and full descriptions of treatments such as:
Mommy Makeover
Tummy Tuck Surgery
Cosmetic Injectables
And More
The advanced website also features an informative Frequently Asked Questions page as well as an updated blog highlighting the latest news and tips on a variety of topics related to plastic surgery and cosmetic enhancement procedures.
Dr. Bayati collaborated with Rosemont Media, a San Diego-based medical marketing company, to develop the state-of-the-art website. She hopes that the site can help those who are thinking about enhancing their appearance obtain a thorough understanding of what specific procedures are designed to do, as well as an expansive introduction to her practice and the type of care patients can expect.
About Semira Bayati, MD, FACS
Dr. Semira Bayati is a board-certified plastic surgeon and a member of the American Society for Aesthetic Plastic Surgery, the American Society of Plastic Surgeons, and the American Medical Association. She is also a Diplomate of the American Board of Plastic Surgery. She earned her medical degree at the Boston University School of Medicine and completed her General and Plastic Surgery Residency at the Southern Illinois University School of Medicine. She later completed a Fellowship Program at Loma Linda University Medical Center. Her practice offers a full range of plastic surgery and non-surgical cosmetic enhancement options, including procedures for the breasts, face, body, and skin. Dr. Bayati is available for interview upon request.
For more information about Dr. Bayati's practice, visit drbayati.com or facebook.com/drbayati.