Plastic Surgery Searches up 67% in the Past Week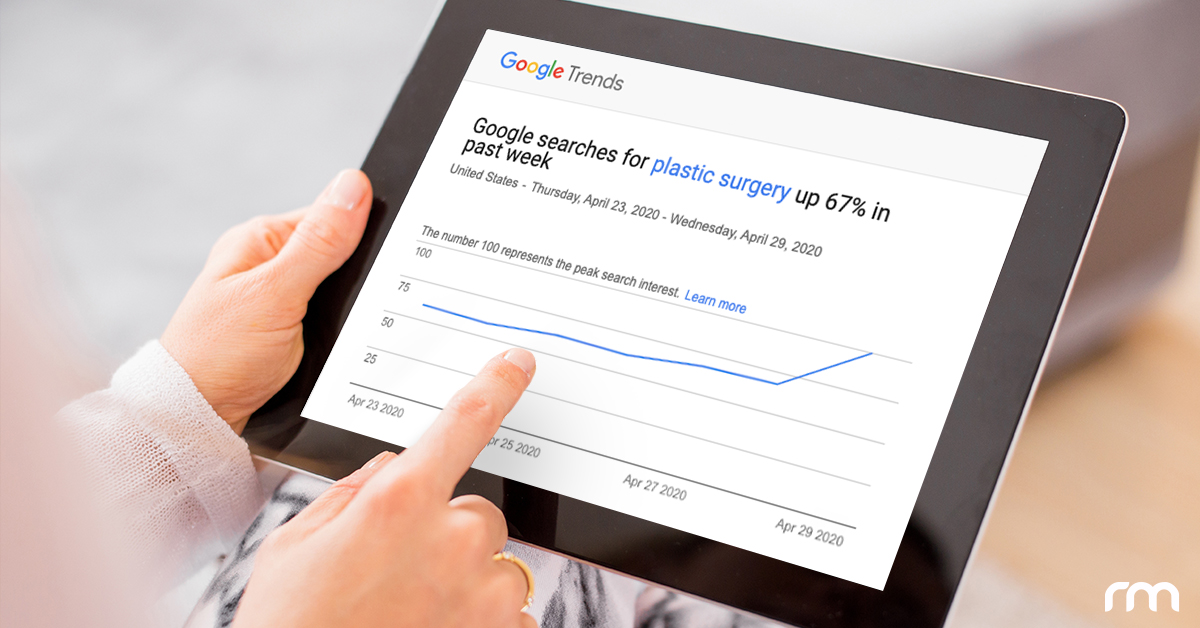 Social distancing measures due to the current COVID-19 pandemic have caused elective healthcare practices to temporarily halt all surgeries and treatments, but that doesn't mean patients have stopped considering plastic surgery and other elective procedures. In fact, according to statistics gathered by Google Trends, searches for plastic surgery went up 67% from Thursday, April 23, 2020 – Wednesday, April 29, 2020. With stay-at-home orders in place throughout the country (and all over the world), many people are utilizing their newfound downtime to conduct research and plan for a potential future surgery or treatment.
Some practices may be able to resume business in the coming weeks (with several restrictions in place, to maintain safety), but even if you are unable to reopen quite yet, there are still plenty of things you can do to address this uptick in interest. First of all, using this time to maintain SEO and other web services is a great way to not only take advantage of your current availability, but it can also help set you up for success for when restrictions are relaxed in your community. Additionally, regardless of whether or not you are able to start performing surgeries again, you might want to consider offering virtual consultations to help patients get started on their journey towards achieving their aesthetic goals while limiting in-person contact. You may also want to reach out to interested patients with educational videos — you can conduct webinars that promote your products and services, or even regularly host videos on Facebook Live or Instagram Live. These videos can provide useful information about your practice's top procedures, or even just provide at-home self-care tips.
As plastic surgery and other elective healthcare practices slowly get back to work, Rosemont Media is here to help you approach this unique time with intelligent solutions that can maintain your online visibility, improve business, and most importantly — keep everyone safe. Contact us today to find out more about the best ways to get your practice back up and running.