Ramping Your Practice Back Up with Webinars to Promote Products and Services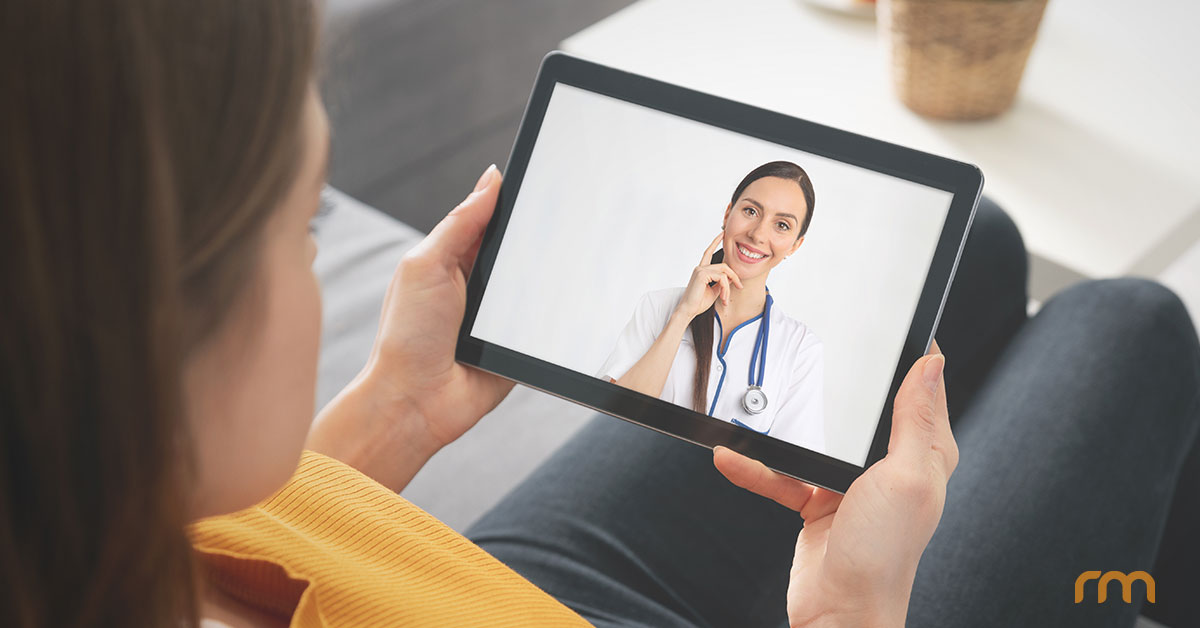 The COVID-19 pandemic has upended all of our lives in ways that many of us never imagined. But there will be an end to this, and one of the best things medical and dental practices can do is to take steps now that can make a world of difference later. Consistently reaching out to your community is an excellent start, and you can do this by holding regular "webinars" to educate viewers on the value of specific treatments and other topics relating to products and services available at your practice. This can be an extraordinarily useful tool to get your office ready for business once social distancing measures are relaxed. Webinars can ultimately provide viewers with information on particular procedures, as well as precautions that will be taken by your team to help new and existing patients alike feel safe and supported in this new world we will all be facing.
Staying Ahead of the Game
With many practices either completely closed or only able to provide limited services right now, you may find that you've got some extra time on your hands. If so, you can use that time to connect with existing or potential patients in your area by producing webinars. This can be a great way to ramp up business and stay ahead of the game. Webinars can help you maintain an informative, consistent voice in your community so that individuals who may be interested in your products and services have a place to turn once the crisis begins to subside. Your webinars can be regular live or recorded events posted on your medical website or dental website, as well as your social media platforms such as Facebook and Instagram.
Webinars vs. Open Houses
Webinars can serve as a worthy substitute to an Open House or other type of event that you would typically hold in-person. Remember, a webinar is a variation on the word "seminar." The function of a webinar is to provide information, and there is certainly no shortage of interesting topics that you can cover. You may even consider offering special prizes or discounts for a few selected winners among those who join in on one of your webinars. This is common among many practices who hold Open House events, and it can be incorporated into your "virtual" Open House, as well. Additionally, webinars can continue in lieu of in-person Open Houses even after your practice has fully reopened in order to minimize crowds, maximize safe social distancing, and put people's minds at ease.
Topic Ideas
With webinars, you can basically create a news station out of your practice, offering regular updates and information. You can even create a dedicated schedule for upcoming webinars with each session planned out. This can allow you to provide a "sneak preview" of other topics that will be discussed in the future and promote them on your website, your blog, and your social media platforms.
Think of your webinar as a kind of group consultation. You can use the time to talk about procedures at your practice that you have a special focus on, or you can explain how your particular techniques and approach to care help to provide patients with the results they expect and the best possible overall experience. You may also consider doing a series of webinars that answer frequently asked questions about popular procedures. Live webinars offer the opportunity to solicit questions in real time, making it a truly interactive experience. Think about some of the most common questions you are asked during consultations or by an individual's contact with your practice before they have decided to seek your particular services for their needs. You can even ask viewers to submit specific questions for the next webinar and answer them during the event—to comply with privacy regulations, you wouldn't need to mention the questioner's name.
Guidelines and PSAs
Webinar topics such as what people can do when they have limited or no access to elective treatments can also be extraordinarily useful. Tips and guidelines on at-home skin care and dental care can cover important information that many individuals can benefit from right now.
You may also consider making weekly videos containing general public service announcements. These short, personalized PSAs can offer encouragement, advice, optimism, and support for your community.
The bottom-line is, webinars are easy and effective ways to help you prepare for the day when things truly start getting back to normal. They serve multiple purposes to help you promote what you are offering and provide your community with an informative, soothing voice. We all hope that this extremely challenging period in our lives will be over soon, and webinars offer you a new tool to make sure you are ready for the days ahead.
If you have questions about strategies that can help you and your practice adapt during the coronavirus/COVID-19 crisis, please don't hesitate to contact Rosemont Media today.
View Our COVID-19 Blog Series
Over the last few weeks, Rosemont Media has been producing a series of blogs offering tips and advice on promotional and information strategies that can help during the COVID-19 pandemic: