Second Stop on Tour: 31st Annual Dallas Rhinoplasty Symposium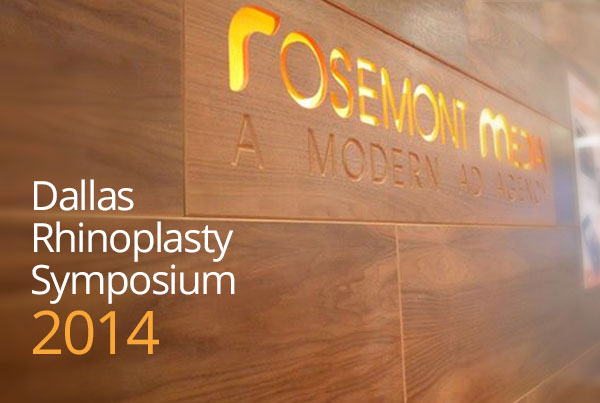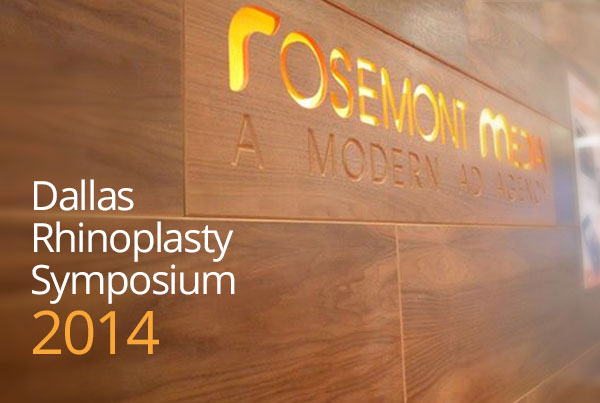 We are pleased to announce the upcoming 31st Annual Dallas Rhinoplasty Symposium as the second stop on our "Rosemont Media Conference Tour" for 2014. The meeting is set to take place at the Westin Galleria in Dallas, Texas from Friday, March 7th to Sunday, March 9th. Joining Consultant Brandon Borenstein to represent our medical website design team will be our CEO, Keith Humes, who is scheduled to discuss medical and plastic surgery web marketing as part of a special panel session for all surgeons in attendance.
The session – titled, "Search Engine Marketing: Social Marketing and Beyond" – will begin at 3:45 pm on Saturday of the event, and Keith, along with his co-panelists, will be touching on innovative strategies that can be used to increase one's presence in the online medical marketplace. Some key highlights of Keith's presentation will include: What's New in Website Design and Mobile Marketing.
As design elements and SEO regulations for websites continue to evolve, maintaining a competitive edge in the online marketplace correlates directly with your practice's ability to progress along the forefront of the industry curve. If you are attending the Dallas Rhinoplasty Symposium, make sure to sit in on Keith's panel discussion and then stop by our table to learn how Rosemont Media can help your practice gain, and maintain, a strong foothold in your area's online marketplace.
For any more questions regarding what we offer and what we can do for your practice, please feel free to contact Rosemont Media today.