What are UTM Parameters?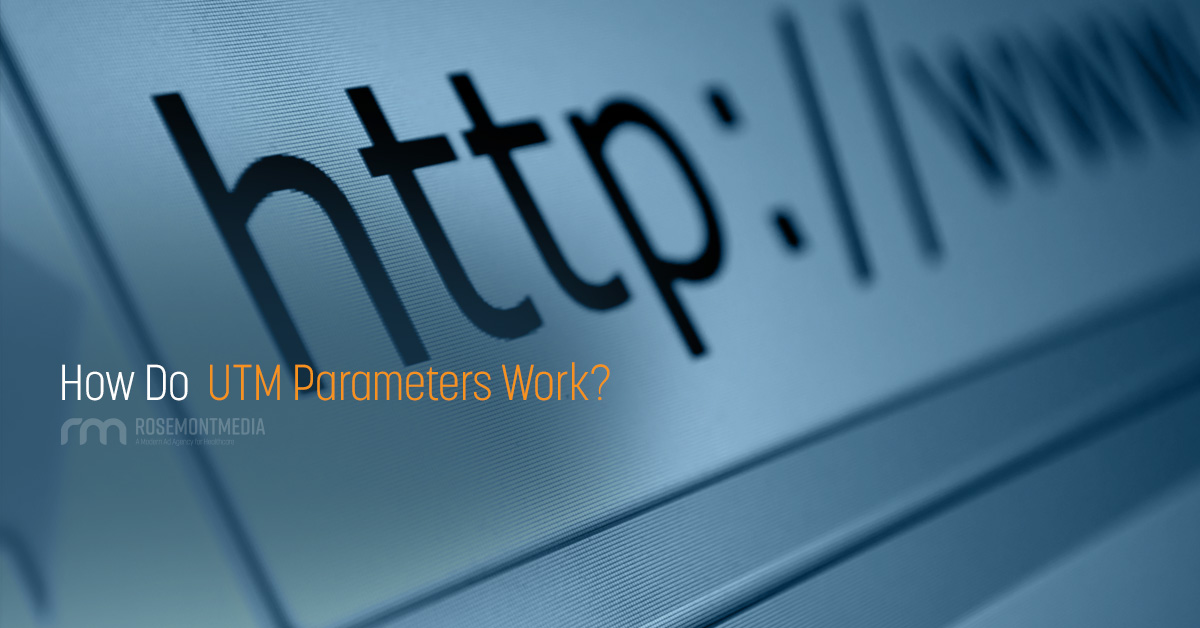 We know that social media can be a powerful and economical platform for medical and dental practices to expand their patient base—yet measuring the success of social media marketing can be a little less explicit for service-oriented businesses when compared to a product-based enterprise. Unlike food or retail, people in search of healthcare services generally take time to consider their options before they transition from consumer to patient. This period of consideration can make it tricky to understand where your marketing strategies are most successful, or how to gauge the effectiveness of a specific promotion or email campaign.
While such ambiguity can create a grey area where optimizing marketing practices is concerned, definitively analyzing your return on investment (ROI) from social media is possible as long as you know how to take advantage of the resources that can turn your advertising goals into a reality. For healthcare practices, using in-person tactics to gather data on the success of your campaigns is often impractical. A more effective and sophisticated way to track how users discover your services is to decipher where your website traffic is coming from (i.e. Facebook, Twitter, Google results, etc.) so you can identify the marketing efforts that are growing your practice—an objective for which UTM parameters can be a simple yet compelling tool to keep in your arsenal.
Know Your Data
UTM parameters are text-codes added to the end of a URL that enable Google Analytics to track information about a click-through to your site. When a link is tagged with a UTM parameter, you can not only learn how a visitor landed on your page, but you can also see the click-rate that resulted from a particular social media post. UTM parameters can be used in a variety of ways to gain a deeper understanding of your website traffic, including to:
Identify how a user arrived on your page
Determine which platform your target demographic engages with most
Point out which keywords generated a click to your page
Quantify the success of an email marketing campaign
Determine which social media post has the highest click-rate
Compare the success of different campaigns or newsletters over time
Reveal the most effective call-to-action on a single piece of content
Simply put, UTM parameters can be utilized to interpret the success of your web-based marketing efforts. This advanced tracking can essentially allow you to organize the metrics yielded by your online campaigns, providing insight on everything from the social media platform that garnered the most website traffic to which call-to-action amassed the most clicks. This data can allow you to refine your marketing practices and learn which strategies work or ultimately prove ineffective—intuition that is key to maximizing your practice's ROI from social marketing.
Tracking Savvy
That said, procuring information about the success of your marketing strategy isn't as effortless as tacking a code to the end of a URL. UTM parameters should be decisive and smart, implemented in such a way that whoever is analyzing the collected data can interpret the statistics with ease and tailor future advertising strategies accordingly. When used correctly, UTM parameters can tell you something different about each visitor, such as how they discovered your page, which promotion they are interested in, or the marketing strategy that resonated with them most.
Just because the process of optimizing UTM parameters isn't thoughtless doesn't mean it has to be difficult. The creative consultants and social strategists at Rosemont Media focus on developing personalized marketing solutions for your needs, and subsequently measuring and tracking the performance of your campaigns for the ultimate growth of your practice. If you're curious to learn more, reach out to our team to discover how to make the most of your marketing efforts.