The Case of the Disappearing Google Reviews (and Why You Really Shouldn't Worry Too Much About Them!)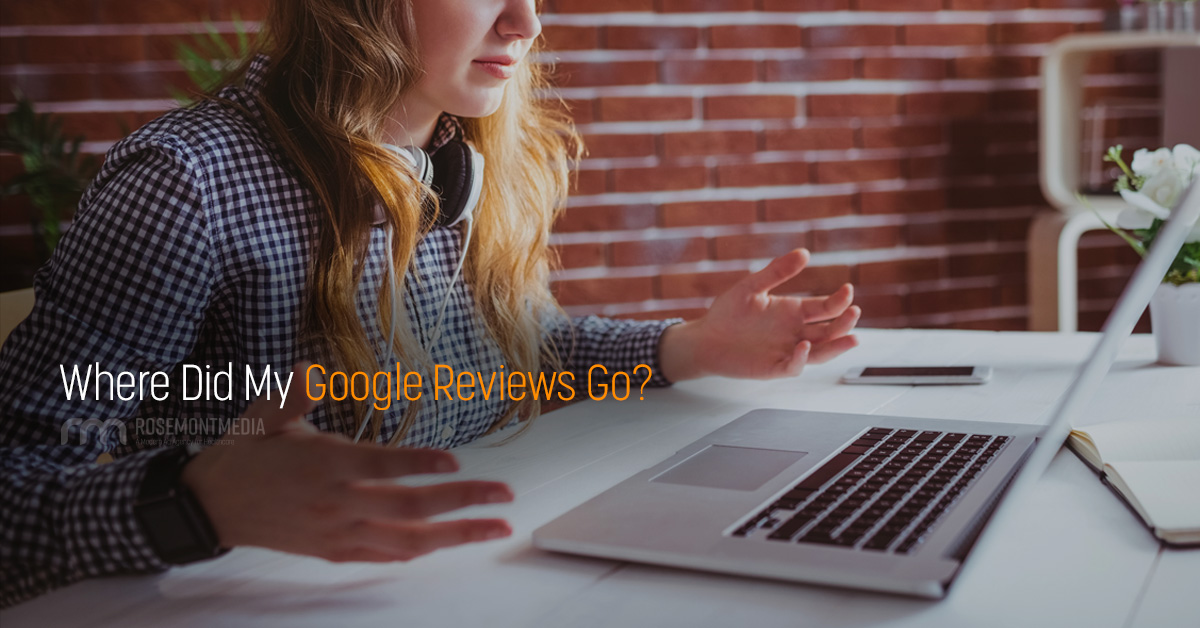 Have you noticed a recent drop in the total number of your Google reviews? There are reasons for this, and while it can be understandably disconcerting to realize you may have fewer patient reviews on Google My Business this month as opposed to last month, it's ultimately not something to be concerned about. Here's what's going on:
Google has made some big changes to its various platforms in the last several months. Based on analysis from some prominent SEO-watchers and experts on all things Google, it appears that the company may have decided to jettison reviews posted by anonymous users. It may be that many of those who posted anonymously no longer had an account with Google Plus, which could have prompted Google to remove their visibility. In addition, it seems as though reviews that are left by people who had only reviewed a very small number of businesses (i.e. one or two) are also being removed.
The consensus seems to be that Google is improving its product to give businesses and consumers more verifiable sources when it comes to reviews. If you search for your practice on Google and, on the right-hand side (see image below) you notice a lower number of reviews from when you've searched previously, it may likely be due to a decision made by Google to remove some of them – the effects of which would show up on a main results page or in the star count on Google maps.
Here is a general example of what a Google My Business box looks like: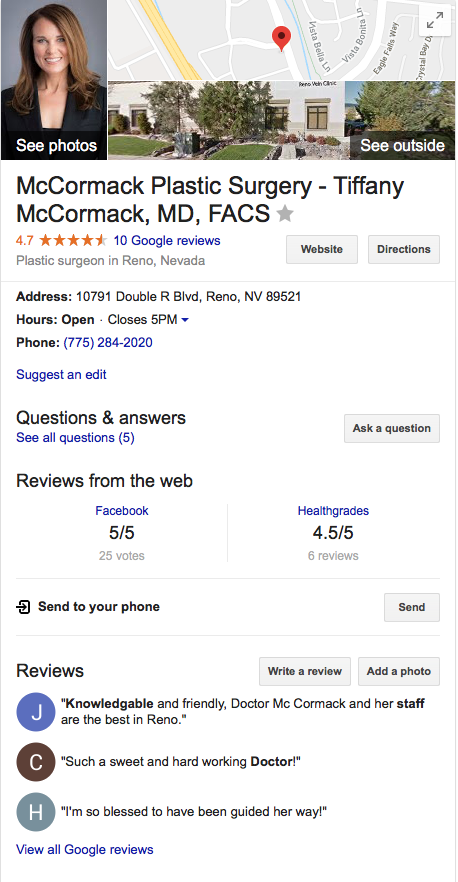 If you've seen a recent drop, just know that it's likely due to Google simply clearing out some of the older, anonymous reviews. With that in mind, there are a number of reasons why reviews for businesses may be removed or disappear. These include situations where: the user has simply removed the review or deletes their account; a user has created a new account only to write a review and does nothing else with it; an account has lain dormant for an excessive period of time; multiple reviews are coming from the same IP address; and many others.
Just know that it's always important to continually work on getting new reviews. Past reviews that have been lost can be replaced by new patient reviews written by people who want to tell the world about your excellent service! If you'd like additional tools to help obtain reviews effectively and ethically, Rosemont Media offers a handy patient review mechanism that we'd be happy to talk more with you about.
Questions About Reviews?
If you would like more information about reviews, reputation management, or other concerns related to your practice's web presence, Rosemont Media's team of experts can help. Give us a call or send us an e-mail with any questions you may have, and we'll be happy to discuss them!