Cosmetic Dentist in Chula Vista Unveils Informative, State-of-the-Art New Website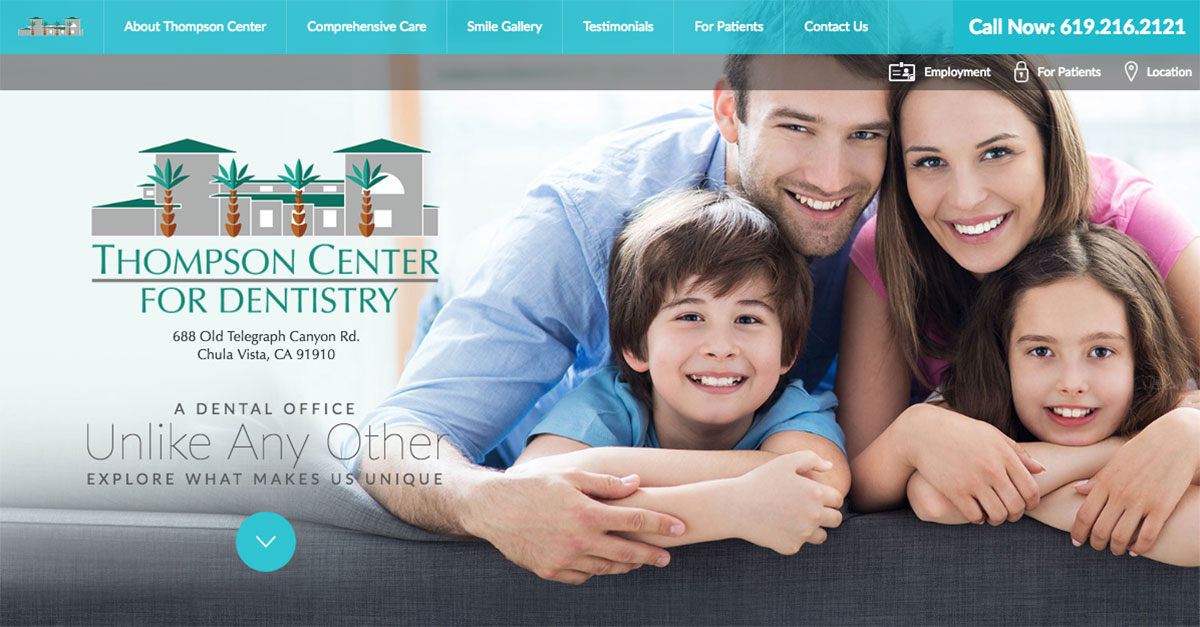 Dr. Uyen Thompson and her team at Thompson Center for Dentistry launch a new website offering viewers a comprehensive educational resource on dental treatments and a virtual look into the practice's unique services.
Chula Vista, CA – Dr. Uyen Thompson, a cosmetic dentist in Chula Vista and the head of Thompson Center for Dentistry, recently launched a new website that offers a comprehensive view inside her practice and a detailed educational resource for individuals considering dental treatment. The website includes multiple pages devoted to describing the many general, cosmetic, and restorative dentistry options available at the practice, as well as the many aspects of Thompson Center for Dentistry that make it unique among dental offices.
The new site was created using a responsive dental website design and is specifically made to be viewed and navigated easily on a range of digital platforms, including laptops, tablets, smartphones, and desktop computers. The site ultimately provides viewers with a virtual window into Dr. Thompson's practice. In addition to a biography of Dr. Thompson and a before-and-after photo gallery, the website offers thorough descriptions of popular options such as:
Teeth Whitening
Invisalign®
General and Family Dental Care
Sedation Dentistry Techniques
And More
The site also includes information about the many gardens cultivated on Thompson Center for Dentistry's property. When in harvest, the practice gives away numerous fresh fruits and vegetables to patients free of charge.
Dr. Thompson worked with San Diego-based dental marketing company Rosemont Media to develop the new website. She hopes it will provide visitors a thorough and interesting look inside her practice, as well as a greater understanding of the many advanced dental treatment options that can renew their oral health and the appearance of their smiles.
About Uyen Thompson, DDS
Dr. Uyen Thompson is a member of the American Academy of Cosmetic Dentistry, the Academy of General Dentistry, the International Congress of Oral Implantologists, and many other respected dental organizations. She earned her DDS degree at the USC Herman Ostrow School of Dentistry and is expected to earn a Master of Oral Implantology (Fall 2017) at the California Implant Institute. Dr. Thompson offers a wide variety of dental care options at Thompson Center for Dentistry, including comprehensive dental implant procedures and orthodontic treatments. Dr. Thompson was recently recognized as a 2016 Top 40 Under 40 Dentist in Incisal Edge magazine. She is available for interview upon request.
For more information about Thompson Center for Dentistry, please visit thompsoncenterfordentistry.com and facebook.com/ThompsonCenterForDentistry