How Can I Boost Social Media Engagement and Increase Conversion?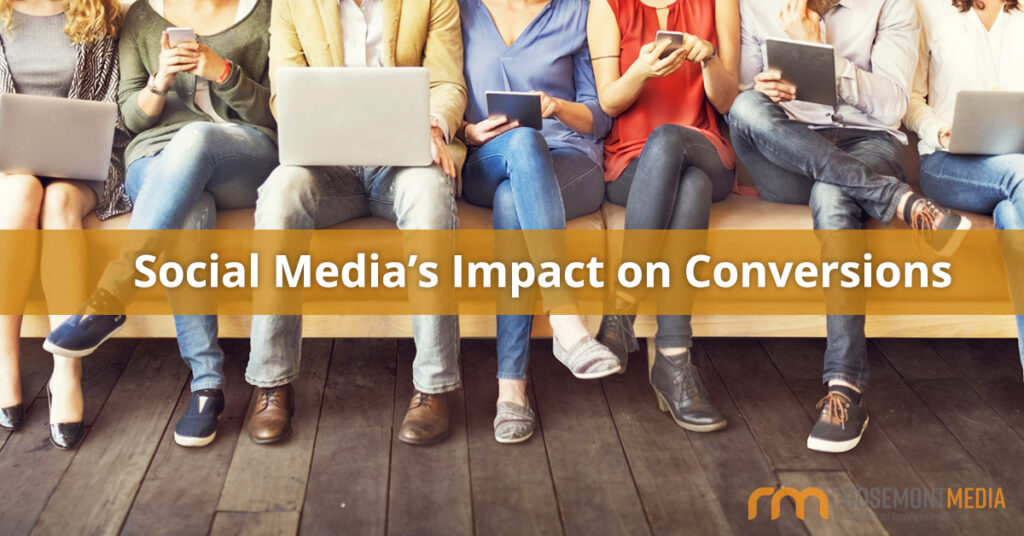 Getting your social media efforts to pay off takes a unique balance of skill, strategy, and attention that isn't always as intuitive as it may seem. If you've decided to dedicate some time, effort, and money into social media marketing, the obvious question often is: how will this benefit my practice? In order to create a profit with social media, you have to be able to turn members of your audience into believers in your brand, and patients in your office.
A robust, well-strategized social media presence offers your audience a multitude of ways to interact with your brand outside of the more traditional phone call or email contacts you might receive through your website. Every post you make to social media outlets like Facebook and Instagram provides your followers (and targeted demographic, if the post is promoted with an advertising spend budget) a new opportunity to connect with your practice, whether it's responding to your content via a like, comment, share, or click on an embedded link.
By following the suggestions below, you can maximize your chances of social media success and potentially make a positive impact on the overall conversion rate of your online marketing efforts:
Create social media content your followers and demographic want to engage with.

Of all your marketing assets, your social media presence typically represents the more casual, relatable, and fun-loving (yet still professional) side of your practice. The goal is to regularly update your page with posts that inspire your audience to interact and provide calls-to-action pointing toward conversion channels.

Cultivate followers and broaden your reach.

Encourage patients to follow you on Facebook and Instagram if they don't already. Contests and other creative social activities can also help provide boosts in audience membership when needed. As followers engage with your posts through likes, comments, and shares, your content gains more visibility within their friend circle (who are often in a similar demographic), and so on. A well-written, shareable post can achieve significant exposure for your practice name and inspire new followers.

Promote your posts.

A certain number of your posts each week or month should be promoted through social media advertising opportunities, such as

Facebook Ads

. Since social media platforms have so much information about their users, these advertising channels offer you direct access to a very specific target demographic. This is arguably one of the most effective forms of advertising that exists for elective healthcare providers. Facebook Business offers multiple ad types and delivery methods to meet your needs and to reach your audience in the ways in which they're most likely to engage. Additionally, built-in tools with detailed statistics help you track the impact and success of your posts.

Make sure your practice profile is up to date.

Your Facebook page presents an easy-to-use display of interactive information and contact channels for your audience to utilize, including: ratings and reviews of patient experiences, a way for visitors to directly message your practice, your practice location (map) and various contact details, and a link to your website. Ensure that you have maximized all the tools available at your disposal and updated the various fields with current and accurate practice info.

Pay attention to the conversation.

Boosting social media engagement can translate into increased conversion if you are responsive to your audience interaction. It is common for patients to reach out to the practice directly in a post comment or a direct message with questions about a procedure, pricing information, or to schedule a consultation. With these forms of contact, a swift reply is vital in achieving a positive outcome. This makes it important to have a team member dedicated to monitoring the activity on your social media accounts to make sure that no conversion opportunities are ever missed.

Provide the highest level of customer service.

The way you interact with your audience and handle inquiries on social media can be an individual's first exposure to the patient experience you offer at your practice. When and how you respond to comments and messages will speak volumes about your practice, and can earn or break a potential patient's trust.
For many busy dental and medical practices, having the assistance of an experienced website marketing company to plan and manage the bulk of social media efforts is integral to success.
To help clients optimize the return on their social media investment, our skilled Social Team at Rosemont Media expertly handles custom strategy development; content planning, creation, and implementation; and ad buys / budget management. If you are interested in learning more about about the comprehensive range of marketing services we provide and how we can seamlessly integrate social media into your online strategy, please contact one of our knowledgeable representatives today.