NYC Cosmetic Dentist Enhances Patient Education With New Responsive Website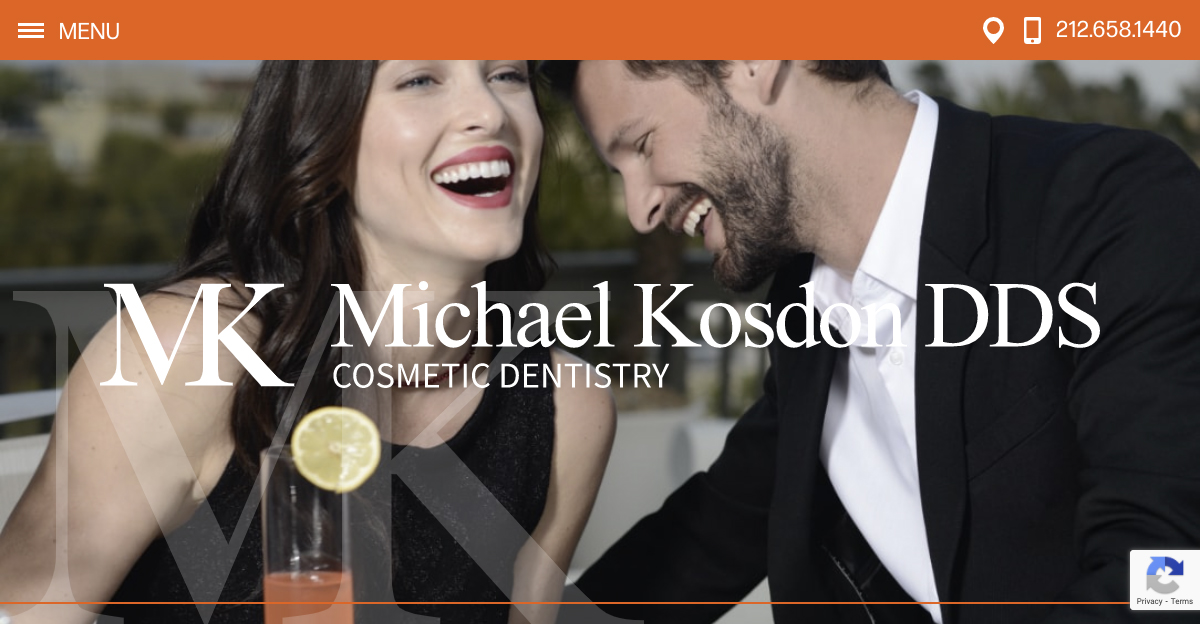 Dr. Michael Kosdon, a cosmetic dentist in New York City, recently launched a new website that features informational procedure pages to help patients better understand their options.
New York, NY — At his practice in the midtown Manhattan area, cosmetic dentist Michael Kosdon, DDS says effective communication and patient education are crucial when it comes to providing exceptional care. In an effort to achieve these goals, he recently updated his practice website with a new, user-friendly design and an abundance of information about the options available to his patients. Dr. Kosdon says the new website is intended to make these resources easily accessible, so patients can get a better idea of what to expect when considering porcelain veneers to enhance the appearance of their smile, dental implants to replace missing or damaged teeth, or any other dental care treatments. Furthermore, Dr. Kosdon says the new website provides patients with necessary insight that can enable them to ask more specific and detailed questions regarding their individual concerns.
The new website utilizes a responsive design, meaning visitors to the site can access all its features and information on any screen size — the website automatically adjusts to an appropriate design whether it is being accessed on a smartphone, tablet, or computer. The website also includes comprehensive patient resources, such as:
A before-and-after photo gallery
Patient reviews and video testimonials
An expansive guide to porcelain veneers
A step-by-step overview of the smile transformation process
In addition to having a website that serves as an educational tool for patients, the NYC dentist says he wanted to gain increased visibility in online searches and expand his reach with potential patients in the community. With the help of Rosemont Media, a dental website design firm, Dr. Kosdon's new website was enhanced with up-to-date coding and the latest search engine optimization (SEO) strategies. These unique features are intended to help Dr. Kosdon's practice stand out among other dentists in a highly competitive area, he says.
Dr. Kosdon says he believes patients should conduct thorough research and be well-informed when seeking a cosmetic dentist, so he hopes the updated website can help visitors get the information they need. Once patients have selected a dentist, Dr. Kosdon also stresses the importance of having a one-on-one consultation, noting that it can provide an opportunity for patients to get more personalized answers to any questions they may have, as well as help them determine if they feel comfortable with and confident in the dentist they have chosen.
About Michael Kosdon, DDS
A graduate of the prestigious USC School of Dentistry, Dr. Michael Kosdon is well-known as a leader in the field of cosmetic and restorative dentistry. Although he is now focused on serving patients in the midtown Manhattan area, Dr. Kosdon has provided exceptional care to the discerning clientele of both Beverly Hills and New York City for many years. He is highly trained and experienced in a wide variety of cosmetic dentistry treatments, and consistently maintains his skills through continuing education courses at the Las Vegas Institute of Advanced Dental Studies (LVI). Dr. Kosdon is an active member of several distinguished professional organizations, including the American Dental Association and the American Academy of Cosmetic Dentistry.
To learn more about Dr. Kosdon and his practice, visit smilesofnyc.com, veneers.nyc, facebook.com/MichaelKosdonDDS, and @drmichaelkosdon on Instagram. He is available for interview upon request.
Contact:
Michael Kosdon, DDS
150 East 58th Street
10th Floor Annex
New York, NY 10155
(212) 658-1440
Rosemont Media
(800) 491-8623
www.rosemontmedia.com