How to Get the Most Out of Your Marketing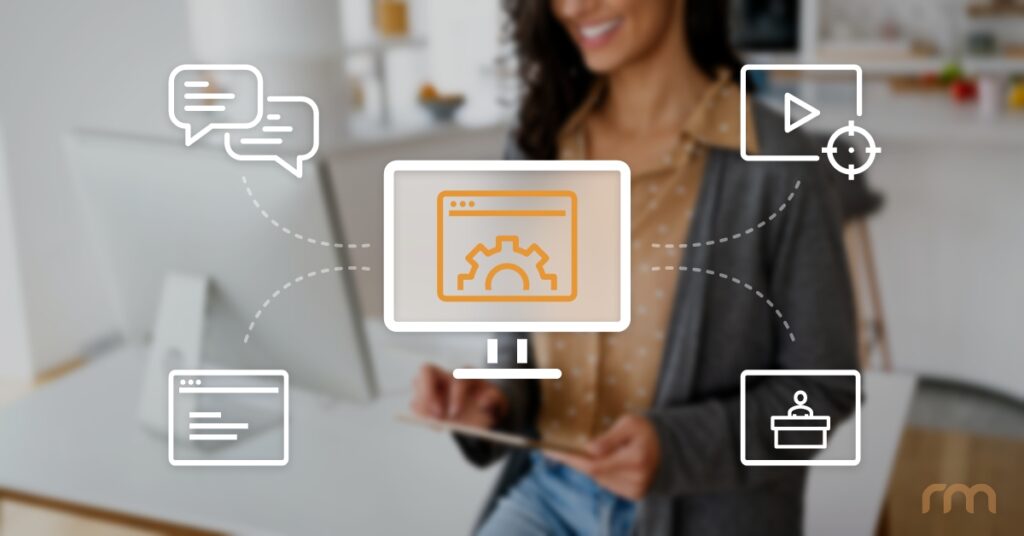 In today's world, you likely have at least passing familiarity with the online tools that can be leveraged to help grow your medical practice. When utilized correctly, social media and content marketing combined with personalized SEO strategies can achieve an impressive number of goals for your business: engaging your patients, building your brand, establishing yourself within your region, and generating new patient leads are among just a handful of possibilities that come to mind.
In an age where word-of-mouth referrals are just one piece of the puzzle, maximizing your healthcare marketing efforts can truly be essential to long-term success. Staying competitive within your industry can mean going the extra mile with your agency and — luckily — the team at Rosemont Media is up for the challenge. Keep reading for tips on how to optimize the reach and overall effectiveness of your practice's marketing plan.
Personalize Your Digital Presence
In most cases, your website serves as the main hub of your online presence. As an extension of yourself, your expertise, and the services you provide for your community, your site should be personalized to help you stand out while remaining relevant and digestible. A few simple tips can help you find this balance, including:
Presenting engaging information that's helpful to your audience: When it comes to healthcare marketing, we've thoroughly explained how your website promotes patient education. With that in mind, it's in your best interest for the content on your site to be educational, reputable, and easy to follow. Focus on providing detailed information about treatments you offer, answering frequently-asked questions, or explaining new techniques that can help improve the patient experience. Taking an educational perspective not only reflects positively on your business, but it's also considered best practice in the eyes of Google and other search engines.
Taking professional photos of your office and team: Having high-quality images of your office, treatment rooms, and staff available on your website makes it easy for patients to visualize themselves at your practice, typically making them more inclined to schedule an initial consultation. If desired, your marketing team can even provide you with a checklist of shots that will best complement your unique site design and showcase your practice.
Creating patient testimonial videos: Written reviews that shine a positive light on your practice are great, but video testimonials can be a powerful tool for reaching prospective patients on a more personal level. Watching someone recount their experience on video can give individuals the peace of mind of knowing that, yes, this person was indeed an actual patient who was genuinely satisfied with their treatment. That said, be careful — a heavily edited testimonial that feels artificial or unnatural can certainly backfire.
Don't go overboard: The content on your website and social media channels should be promotional and personalized to your brand, but it also pays to be tactful. Google doesn't favor websites that adopt an overly "sales-y" tone, and rampant self-promotion can also turn off potential patients who visit your site. This advice is also helpful to keep in mind when it comes to displaying graphic images on your website. Whether it's gory surgical photos or uncensored nudity, nothing can turn away patients (and SEO rankings) faster than showcasing graphic images without at least giving users the option to consent to seeing them.
Take Action
When it comes to turning your marketing efforts into real, tangible results, your feedback can be invaluable. Providing your input and sending any requested materials (office photos, practice information, etc.) in a timely manner can expedite the build of your website and help you see the fruits of your marketing strategies as soon as possible. Stay engaged with your patient base by padding your content and social media marketing plan with a healthy dose of:
Specials and promotions
Eblasts, newsletters, and other materials to keep patients in the loop
Page updates
Press releases
Informative blogs
Talk to Our Team
Successfully marketing your practice does not come down to a one-size-fits-all solution. There are many moving parts that work together to form a stellar content marketing plan and collaborating with our experienced healthcare marketing team can help you put the pieces together. Reach out to Rosemont Media today to learn how we can amplify your online presence and ultimately facilitate the growth of your practice.