Stamford Dentist Launches Website Dedicated to Snoring and Sleep Apnea Solutions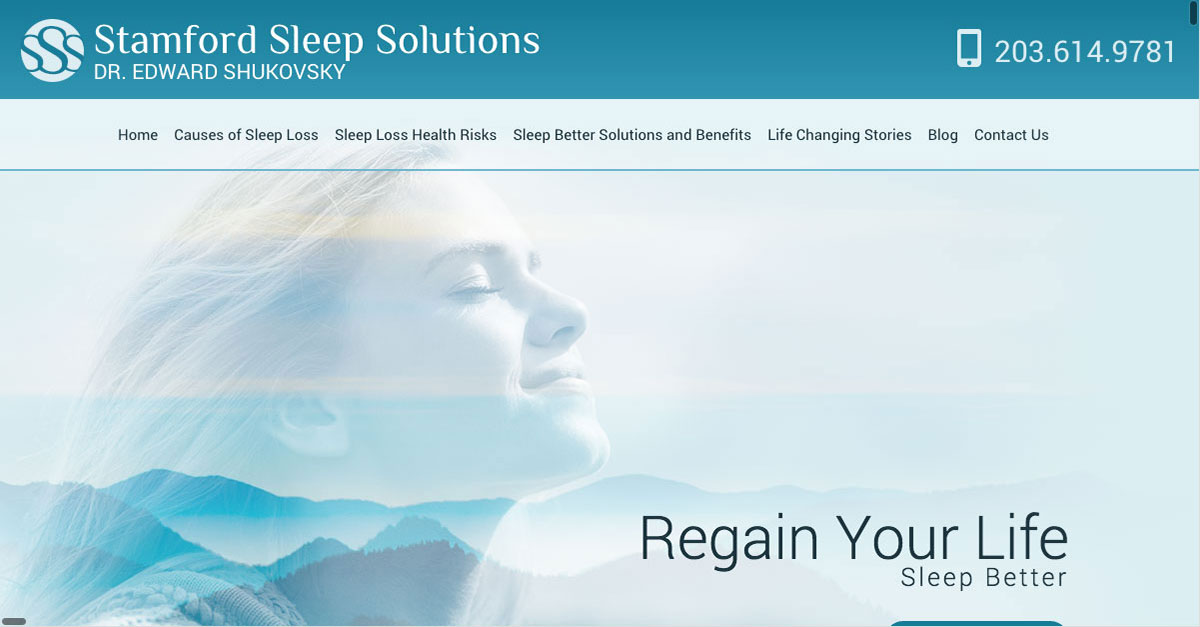 Dr. Edward Shukovsky recently unveiled a new website focused on helping patients attain more restful sleep through dental sleep medicine.
Stamford, CT — Trained in dental sleep medicine, Stamford dentist Edward Shukovsky, DMD recently announced the launch of a new specialty website, focused on helping individuals achieve more restful sleep. The site provides visitors with a wealth of information about snoring and sleep apnea and features a responsive design, creating a user-friendly experience for the viewer, regardless of the type of device being used. Visitors can easily navigate through the site with an easy-to-use menu bar, which also automatically adjusts accordingly for desktop, smartphone, and tablet screens.
Intended as a helpful resource for those who struggle to sleep soundly through the night and are unable to awake feeling rested, the website highlights crucial information about potential contributing factors, as well as suggested solutions. These topics include:
Visitors to the site can also learn more about the various treatment options for sleep apnea and snoring available at Dr. Shukovsky's practice.
To create the responsive website, Dr. Shukovsky worked closely with Rosemont Media, a dental website design firm based in San Diego. In an effort to maintain visibility in search engine results, Rosemont Media equipped the site with the latest dental SEO strategies. The website's soothing and calming design aims to mirror the goal envisioned by Dr. Shukovsky: to provide patients with quality, restful sleep.
About Edward Shukovsky, DMD
In addition to offering a variety of general, restorative, and cosmetic dentistry treatments at his Stamford practice, Dr. Shukovsky provides solutions for sleep apnea and snoring for qualified candidates. He has trained extensively in dental sleep medicine, and works closely with internists and physicians who specialize in sleep medicine. To stay abreast of the latest treatments, techniques, and technology in dental sleep medicine, Dr. Shukovsky remains active in several continuing education programs. He is also a member of several prestigious professional organizations, including the American Academy of Dental Sleep Medicine, the American Dental Association, and the American Academy of Cosmetic Dentistry.
To learn more about Dr. Shukovsky and his practice, visit sleepbetterct.com, smilesct.com, and facebook.com/EdwardShukovskyDMD. Dr. Shukovsky is available for interview upon request.