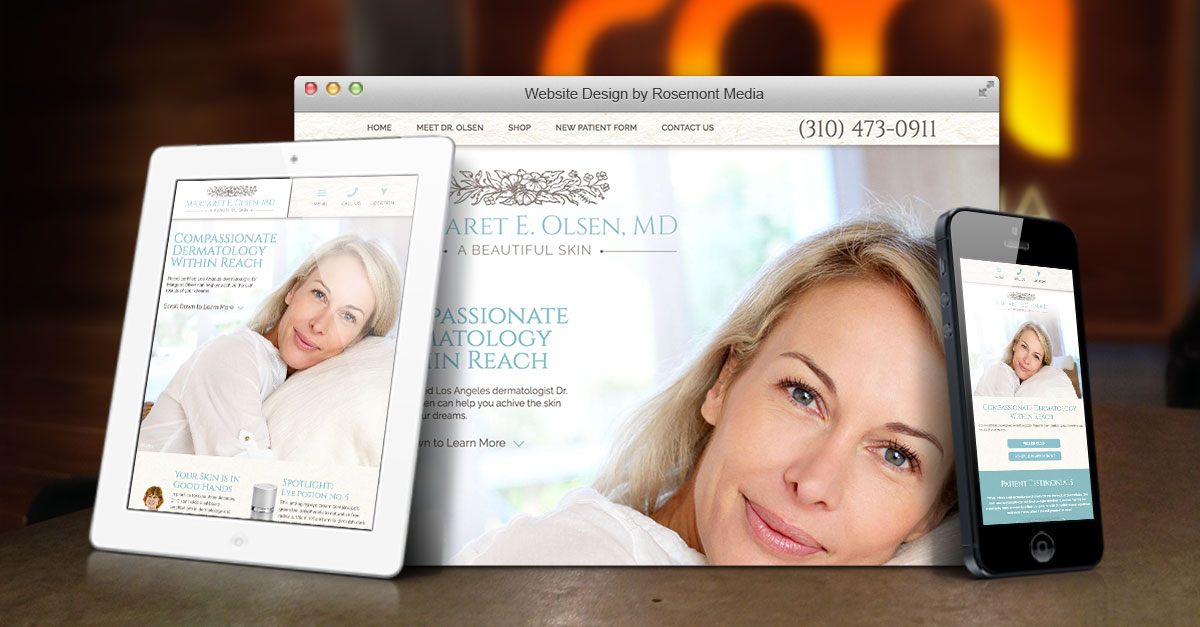 Project Details:
Launch Date:
March 2016
Page Count:
3
Services Overview:
Custom Design, SEO, CMS, and Online Store
Compatibility:
Desktop, Tablet, Phone
Visit Website:
Categories:
Simple. Beautiful. Effective. Dr. Margaret E. Olsen, a dermatologist in Los Angeles, reached out to Rosemont Media to help develop a modern practice website that reflects these principles. The result is A Beautiful Skin. This innovative online resource offers visitors convenient access to the information they're seeking in a streamlined and appealing package. The three-page site incorporates advanced features, such as responsive website design, into a fresh and intuitive layout. Customized to suit the unique needs of the dermatologist, the website also boasts an online store with clean lines, a feminine color palette, and eye-catching photos. Medical SEO offers a state-of-the-art guiding hand, helping current and prospective patients more easily locate the site through Google, Bing, Yahoo, and other search engines. To see an example of a simple and sophisticated custom-made website from Rosemont Media, please visit abeautifulskin.com.