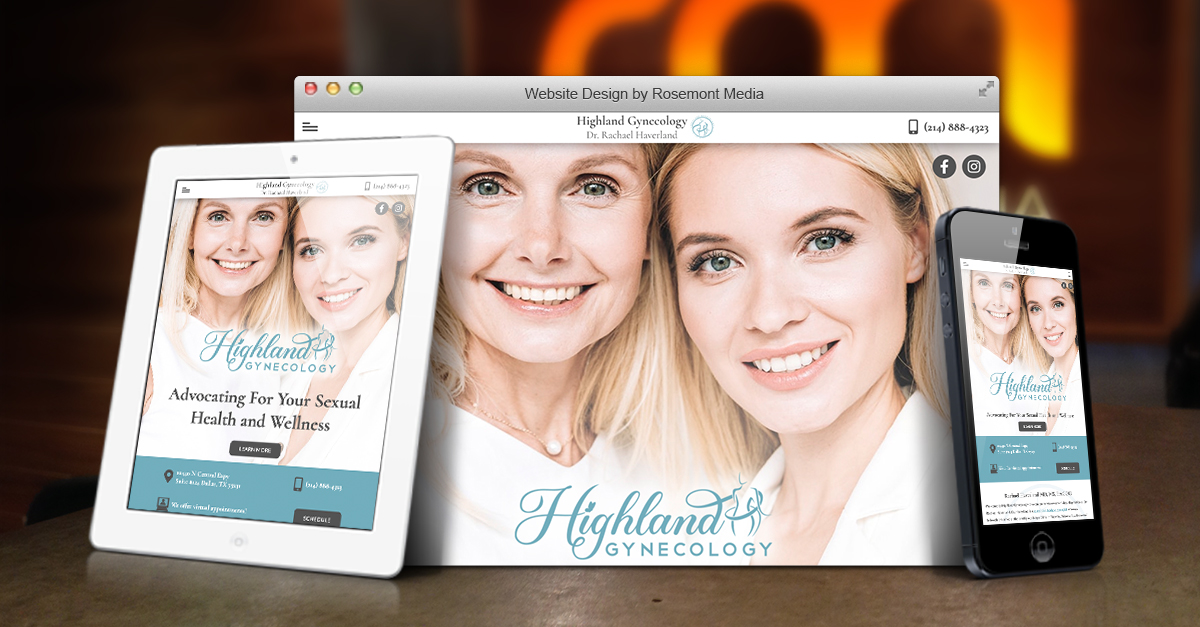 Project Details:
Launch Date:
February 2021
Page Count:
15
Services Overview:
Custom Responsive Design, SEO, Custom Content, and CMS
Compatibility:
Desktop, Tablet, Mobile
Visit Website:
Categories:
Dr. Rachael Haverland is a board-certified gynecologist who provides top-notch medical and cosmetic healthcare services for women of any age. When it came time for her to secure a website that elucidates the myriad of treatments available at her newly acquired practice in Dallas, TX, Dr. Haverland recruited Rosemont Media to bring her creative vision to life online. The result of the collaboration is a stunning, informative, and one-of-a-kind responsive website design that provides users with a cursory introduction into her elite — yet welcoming — women's healthcare practice.
Upon visiting the site, potential patients are welcomed by a bright, sleek design and delightful imagery that makes it clear the services at Highland Gynecology are meant for older and younger women alike. The user-friendly layout is populated by custom-written content detailing the different pelvic, sexual, and menstrual health conditions uniquely faced by women. The robust site information works to help individuals better understand the types of treatments that may improve their symptoms, while simultaneously serving as location-optimized content marketing for Dr. Haverland's practice. Paired with the very best practices in search engine optimization (SEO), the site for Highland Gynecology is in an ideal position to dominate Google's page rankings.
Ready to learn what Rosemont Media can do for your practice's digital presence? Check out the full results of Dr. Haverland's stunning website design at www.highlandgynecology.com and remember to contact our team online or by calling (800) 491-8623 today to get started.