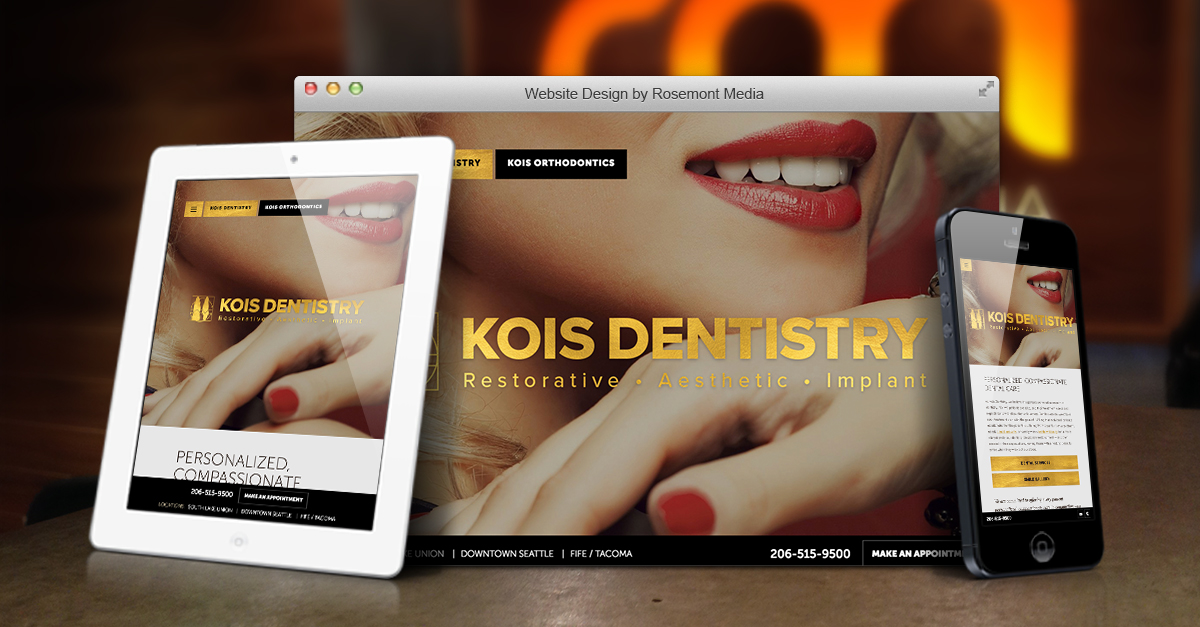 Project Details:
Launch Date:
October 2018
Page Count:
41
Services Overview:
Custom Responsive Design, SEO, Custom Content, CMS, Photo Upload Gallery, and Blog
Compatibility:
Desktop, Tablet, Mobile
Visit Website:
Categories:
Dr. Dean E. Kois, a prosthodontist in Seattle, collaborated with Rosemont Media to create a modern new look for the Kois Dentistry website. The goal of the responsive website design was to create a look that better represented the high quality care provided at the practice, while offering visitors a comprehensive resource for learning about dental treatments. By working closely with Dr. Kois, our team was able to customize a variety of design features, including an attractive new layout and a user-friendly navigation that offers two tabs for users to access either Kois Dentistry or Kois Orthodontics. The site was also equipped with up-to-date dental SEO, custom content pages, and an easy-to-use patient gallery with treatment before-and-after pictures.
To view the type of website Rosemont Media can create for your dental or medical practice, visit www.koisdentistry.com.