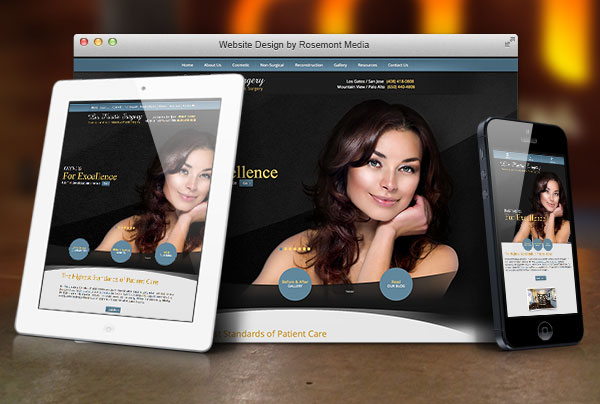 Project Details:
Launch Date:
September 2014
Page Count:
50
Services Overview:
Custom Responsive Design, JavaScript Slide Show, SEO, CMS, Custom Content, Photo Upload Gallery, and Blog
Compatibility:
Desktop, Tablet, Phone
Visit Website:
Categories:
Dr. Jerome H. Liu and Dr. Tom S. Liu recently enlisted the help of Rosemont Media in the development of their San Jose plastic surgery practice's new responsive website design. Liu Plastic Surgery now offers current and prospective patients an aesthetically pleasing, highly informative, and user-friendly online experience that is functional across a number of Internet-compatible devices. To further improve accessibility, each page is optimized with the latest medical SEO strategies, which helps increase the practice's online presence and allows individuals to more easily find the information they seek.
With the new design, Liu Plastic Surgery strives to provide a detailed resource on an array of popular cosmetic procedures, including breast augmentation, rhinoplasty, tummy tuck (abdominoplasty), and non-surgical facial rejuvenation treatments. The innovative adaptable website is designed to automatically adjust to fit the screen of smartphones, laptops, tablets, and desktop computers without the need to pan, zoom, or scroll left and right. The result is an improved layout and smoother browsing experience.
To view an example of a customized plastic surgery website developed by Rosemont Media, please visit liuplasticsurgery.com.