Bronx Dental Practice Unveils New Responsive Website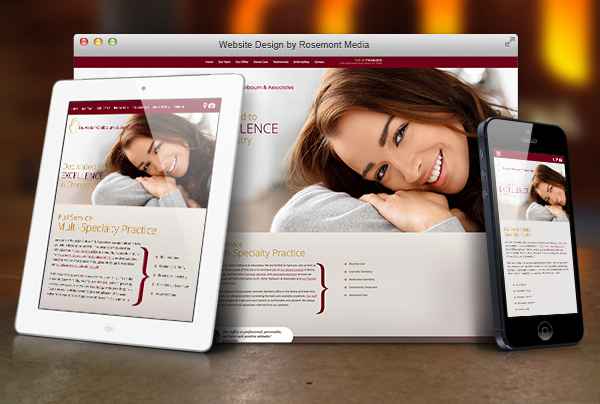 Dr. Victor Oelbaum & Associates recently announced the launch of its new website designed to provide current and prospective patients with convenient access to information – both at home and on-the-go.
Bronx, NY — Recently, Bronx dentist Victor Oelbaum, DDS announced the launch of a new responsive website for his dental office. With a large staff of dental professionals, Dr. Victor Oelbaum & Associates offers a "full service, multi-specialty practice."
Thanks to the responsive design of the website, viewers can find the information they seek regardless of what type of Internet-friendly device is being used to visit the website. When viewed on smaller screens, such as tablets or smartphones, the responsive dental website is designed to reorganize the information in a way that makes it easy to navigate, without removing any information normally provided on the site's desktop layout.
Aimed at providing useful information to current and prospective patients, the new design of the website allows for a more user-friendly experience. Visitors can learn more about the expansive variety of general, restorative, and cosmetic dentistry procedures offered at the practice while at home or on-the-go. Some of the procedures for which patients can find detailed information include:
TMJ/TMD Treatments
Teeth Whitening
Prospective patients can also learn more about what to expect at the practice by viewing patient testimonials or the "New Patients" information page.
The newly launched website was created in collaboration with Rosemont Media, a San Diego-based dental marketing company. Dr. Victor Oelbaum & Associates worked with the company's team of writers, graphic designers, and web developers to create the customized layout and design. Enhanced with the latest dental SEO strategies, the new website is also optimized to maintain a competitive presence in the practice's online marketplace.
About Victor Oelbaum, DDS
Dr. Oelbaum is a graduate of the University of Maryland and has been practicing dentistry for 26 years. He keeps his skill and expertise up-to-date by staying involved in continuing dental education programs. Dr. Oelbaum is also actively involved in the American Dental Association. He is available for interview upon request.
To learn more about Dr. Victor Oelbaum & Associates, please visit sensationalteeth.com, facebook.com/SensationalTeeth, or youtube.com/user/SensationalTeeth.