SEO Terminology: What is Conversion?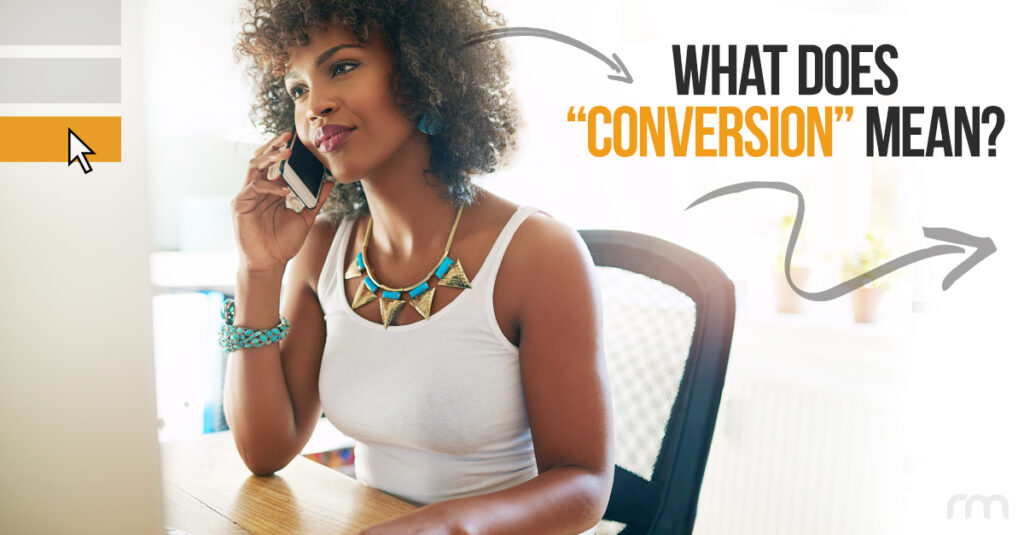 The return on investment (ROI) of your medical or dental website marketing efforts can be evaluated according to several different metrics, but ultimately, the most telling measurement of success is conversion. Conversion is the brass ring of website marketing; the culmination of your strategic decisions and messaging efforts. At the highest level, conversion is defined by the number of website visitors your practice is able to turn into patients; however, it is important to recognize that this path is comprised of several smaller conversion actions, which deserve just as much attention.
In the marketing realm, conversion is most generally explained as the point when a recipient of your call-to-action message performs the desired action. Examples of possible audience conversion activities online include:
Clicking on a pay-per-click (PPC) ad

Following a link within an email blast

Liking your facebook page or clicking a link to your website in a Facebook post

Participating in a practice-sponsored online contest

Clicking on an organic search engine result

Making a tracked call to your office for more information or to schedule a consultation

Emailing via contact form submission

Clicking on a link contained in a syndicated press release

Following a link featured on a rating or reviews website
Ideally, your website company should be tracking and evaluating the effectiveness of each conversion opportunity to identify strengths and weaknesses in your marketing strategy. Using powerful tools like Google Analytics, Google AdWords, Facebook Insights, call tracking, and others, they can gather data that creates a clear picture of how visitors are traveling through your marketing pathways, which efforts are ineffective, and which avenues are most successful. When trouble areas are identified, it's essential to assess whether your messaging is adequately motivating your audience to engage in various conversion activities.
If you are getting website traffic, but are not receiving calls or emails, your marketing firm should immediately perform a comprehensive evaluation of your site aimed at identifying areas in need of improvement that could be affecting your visitor conversions. For example:
Do you have clear calls-to-action?

Are contact forms submitting properly?

Are contact forms easy to find?

Does your website establish you as a trustworthy healthcare provider?

Are you tracking calls to your office made specifically by website visitors?

Does your website load slowly?
Problems in any of these areas, and others, can negatively impact your conversion rate, which is why it is crucial to join forces with an experienced website marketing company who can expertly handle every aspect of your strategy. When you have a skilled team on your side who prioritizes your practice's success, you can achieve an optimized marketing strategy that supports a healthy ROI.
It's critical to understand that customer service and the patient experience are key components in reaching your ultimate conversion goal. Your website company can only help you receive the calls and emails, but the quality of the overall experience you and your staff provide is the final piece of the equation. Each contact presents your team with a valuable opportunity to translate your marketing dollars into loyal patients.
If you are interested in learning more about how you can improve your website's conversion rate, we encourage you to contact our experienced website team at Rosemont Media. One of our representatives can perform a full website performance analysis and help you develop an effective plan for achieving your online marketing goals.