'Twas Two Days Before Christmas at Rosemont Media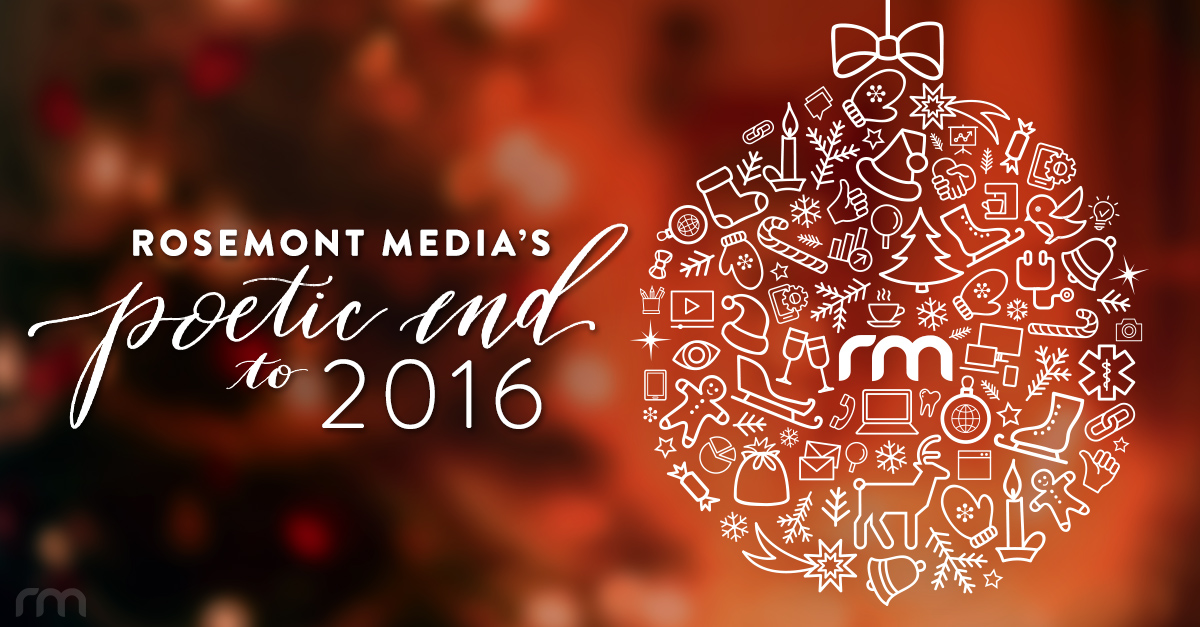 'Twas two days before Christmas, when all through RM
not a soul walked the halls; the only lighting shone dim.
Having worked hard for twelve months of the year,
our team was sent home to enjoy some holiday cheer.
Despite this quick break from our normal routine,
we've still found time to review Twenty-Sixteen.
Politics, entertainment, and world news aside,
this year in SEO has been quite a ride.
As foreseen by Keith, the fearless leader of our firm,
"cross compatibility" reigned as a key term.
With the number of mobile products in the marketplace today,
the call for responsive design is a demand you must obey.
While word-of-mouth is still the name of the game,
the field on which it's played is no longer the same.
When talking about your practice to those who wish to hear,
patients use the Internet to express their praise or jeer.
Due to strong growth of the online review,
Google now positions Yelp at the top of its queue.
Want to ensure your practice gets a good rating?
Provide exceptional care—and don't keep patients waiting.
More so than the past, Google AdWords was a major subject.
If you aren't already, it's a tool you should aim to perfect.
Not sure how to get started? Don't let it get under your skin.
Our answers to common AdWords questions is a great place to begin.
Last but not least, social media continued trending,
and the steady rise of content marketing showed no signs of ending.
For all dentists and surgeons, a presence on Facebook is a must,
and continual expansion of your web pages is a tactic you can trust.
As this year's chapter closes and we look to Twenty-Seventeen,
we're excited for SEO's future and all that's yet to be seen.
Each client on this journey with us, a glass to you we raise—
enjoy a wonderful Christmas season, and Happy Holidays!