How Patient Reviews Can Boost Online Reputation Management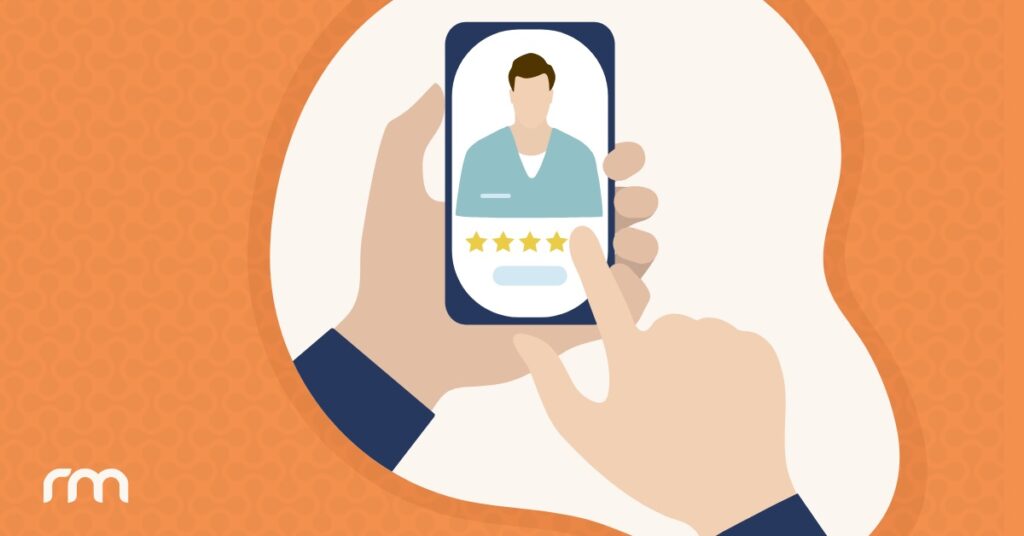 When you require a product or service, what is the first thing you do to decide who will receive your business? In an age with so many options, people usually make decisions based on perceived satisfaction — which choice will give me the experience that will make me happiest? Aside from word-of-mouth recommendations, research has shown that the first avenue people take to narrow down their consumer choices is reading online patient reviews.
Online Reviews = A Digital Megaphone for Your Business
Thanks to the Internet, the visibility of consumer experience is more extensive than ever. Whether individuals are voicing their delight or broadcasting their displeasure, most digital reviews exist on a multitude of platforms and have a permanent home on the web. This ubiquity has a monumental impact on your reputation in ways that certainly go beyond the digital realm. Fortunately, with some creative strategizing, these reviews can serve as an excellent way to expand your clientele and bolster your business. For medical and dental practices, the level of significance an online review carries is amplified. People want to be sure they can trust a dentist or physician for exceptional care and a comfortable experience—an experience that is superior to what any of the slew of other options available to them can provide. Largely, these individuals garner a practice's credibility and trustworthiness through the satisfaction of previous patients.
By now, we know that positive reviews are a cornerstone of a reputable practice. However, it is not enough that these complimentary blurbs and 5-star ratings simply exist—to increase your brand awareness and ultimately create a measurable effect on your practice, people have to be able to see reviews. This is where online reputation management comes in. Cultivating your online presence has become an effective tool for increasing your acclaim, establishing your credibility, and cementing your name as a power player in the industry. While it can be easy for healthcare practices to feel helpless to the power of a review, the truth is you can exert control over your online reputation in ways that benefit your practice and your patients alike.
Exert Control Over Your Online Reviews
Good online reputation management uses innovative marketing strategies to add value to your extremely positive reviews, while helping to ensure the existence of any negative reviews does little to affect your practice's image. To accomplish this, one must find creative solutions to many challenges, such as motivating patients to write about their positive experience, ensuring the most glowing testimonials of your practice are also the most visible, and the subtle art of responding to not-so-great accounts of your service.
Encourage Patients to Write a Review
Many times, patients who have the most amazing experiences at a dental or medical practice do not think to write a review. While this can still lead to word-of-mouth referrals to friends, family, and colleagues, an online review can effectively act as a megaphone for that patient experience, proclaiming your credibility to an unlimited audience. Our specialists at Rosemont Media use an inventive tactic to garner patient reviews, which includes a simple automated email and/or text system to message specific patients and keep track of those who respond. You should never pay or incentivize individuals to write a review, but those who are happy with their treatment are generally more than willing to talk about their positive experience when politely encouraged/reminded to do so.
Spotlight Your Best Reviews
Another existing challenge lies in the sheer vastness of the web, creating a dilemma in which positive reviews get lost within the crevices of the Internet. Even though the review is out there, if it's not reaching the right audience, it does little to benefit your practice. Rosemont Media's comprehensive digital marketing services include a review rake and sprinkler, which can make your practice the holy grail of reputation management. With the review rake, an advanced software scans all major review sites—such as Facebook, Google, and Yelp—and "rakes" in recent positive reviews to publish to your website. This tool not only keeps your reviews current and makes them easily accessible in one location, but it also tracks your overall average rating from different places on the Internet. This ensures your reviews are visible to current or prospective patients, while giving you a solid idea of how your reputation is stacking up. After all, in order to manage your reputation, you must know what your reputation is.
To solve the question of whether a supportive review is actually being seen by the people who need to see it, the adjunctive review sprinkler is a handy tool that selects specific patient reviews and showcases them for all to see on your procedure pages. This can provide an enhanced user experience and help increase the likelihood of a consultation, as a patient interested in a particular treatment does not have to click outside of the page to read testimonials pertaining to that treatment.
Managing Your Critiques
For most practices (and businesses in general), a bad review will pop up sooner or later. It's simply impossible to please everyone and — even with the most impeccable service — there's always room for improvement. In the spirit of making lemonade out of lemons, turning a negative review into a positive opportunity for growth doesn't have to be difficult. The best course of action when you come across a legitimate critique of your practice is to try and gain as much insight into the complaints as possible, and take the appropriate measures to make positive changes going forward. This may look like improving your practice protocols, strengthening staff communication, streamlining the scheduling process, or providing patients with more realistic expectations regarding their appointment/treatment. Responding attentively to the negative feedback, if possible, can also show online visitors that you truly care about patient satisfaction and are committed to ongoing improvement.
Dealing with the online recriminations an unhappy patient can make you feel helpless, especially if the reasons for their dissatisfaction are beyond your control. However, as long as you continue striving to provide an elevated quality of care, any negative reviews of your business should exist solely as isolated incidents rather than patterns of perceived ineptitude.
The art of managing your digital reputation is constantly evolving. However, with creative solutions and honest approaches, you can maintain control of your online reputation in ways that benefit your practice exponentially. For more information on how you can advance your online reputation with Rosemont Media's unique strategies, don't hesitate to contact our team today.
Editor's note: The original version of this post was published on June 20, 2017.